Last updated on October 22, 2023
The two most durable kitchen faucet finishes are brushed nickel and chrome. And because brushed nickel hides fingerprints well, it is often the top choice.
Modern kitchen faucets are manufactured with durability as well as looks in mind. Most of them are made of stainless steel in a variety of finishes. Therefore the faucet's durability is often more or less the same and depends mostly on the quality of the brand. The main differences lie in the ease of maintenance.
That's exactly the reason why brushed nickel is considered the most durable finish of the kitchen faucet. It resists corrosion (like most other types), but it also doesn't require much upkeep (it will hide your fingerprints for quite a whole), and it's ideal for hard water.
The only reason why people choose other finishes is purely decorative. That is, matching the faucet finish with the rest of the kitchen hardware may require a shinier chrome, contrasting matte black, and so on.
So here's a closer look at the most durable kitchen faucet finishes.
What's Inside
The Most Durable Faucet Finishes
Polished chrome, satin nickel, or bronze finishes are all really durable and easy to keep looking like new. They don't scratch as easily as other finishes, which makes them last much longer. Many faucet brands offer a variety of different colored finishes for your convenience. Even the more durable types such as polished chrome or satin nickel still scratch much easier than regular vernacular colors like black.
To find which faucet finishes are the toughest and the easiest to keep clean, know that chrome faucets are the most durable and stay in good condition over time with heavy use. Nickel finishes, also known as brushed, satiny, or stainless steel faucets, have a dull shine, but they're difficult to keep clean due to fingerprints and water spots. Bronze faucets have a brown appearance with oiled faces; they are made of epoxy or polyester resin can become scratched or chipped easily.
Brushed Nickel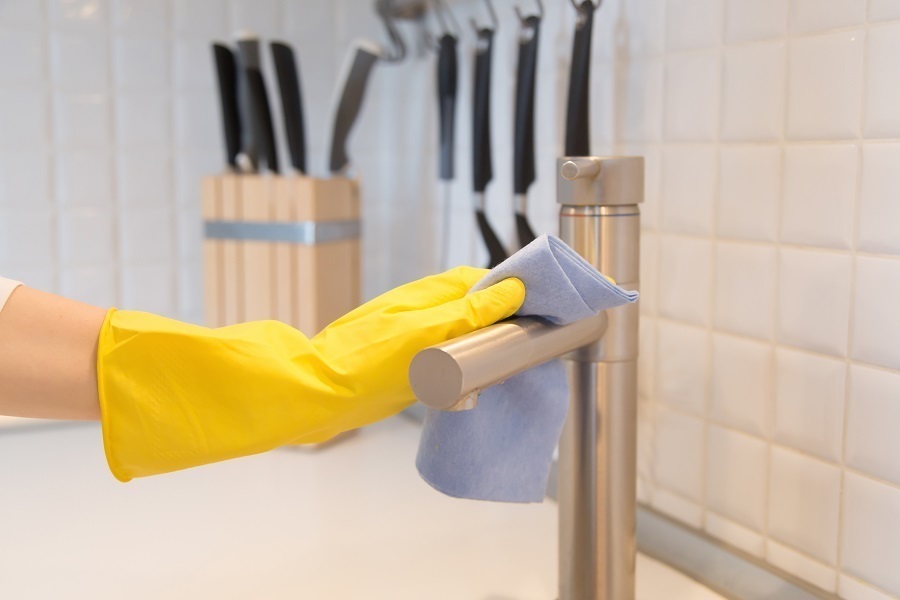 This style can be confusing because Delta sometimes refers to it as "brushed nickel," but other manufacturers use this term for both kitchen and bathroom fixtures. Two reasons are that stainless steel is different from stainless steel metal, and there is a lot of cases in which Delta uses one term, where others got the idea a different way.
An important issue to mention is that Delta Faucets use a new process for making their finishes for the sprayers called "Brilliance." This process keeps the colors from scratching off and protects them from tarnishing. Many different types of Brilliance finishes include some respected stainless steel, brushed nickel, and polished nickel. A good point to start with is mentioning how Delta Faucets uses a new finish called "Brilliance." The main reason behind this is that current finishes do not adhere very well or wear away quickly, which can lead to colors scratching off and tarnishing. Some of the different Brilliance finishes are
A homeowner may want to choose a metallic finish for the kitchen faucet, which will give your kitchen a warmer tone than other finishes like polished chrome. The metal finish is smoother and more durable than other finishes, so this would be the best choice for most people. The only downside is that it won't stand out as much in your kitchen because it would blend in with your countertops and cabinets to prepare food and cook meals.
Satin Nickel
A stainless steel finish option, one of the tones is a lighter-toned matte. The surface is brushed to give it that matte finish. While most manufacturers use this naming trend, some may label it as brushed nickel instead. If you are buying fixtures for your kitchen, such as fixtures around light switches and faucet handles, make sure they match.
Stainless Steel Faucet vs. Polished Nickel Finish?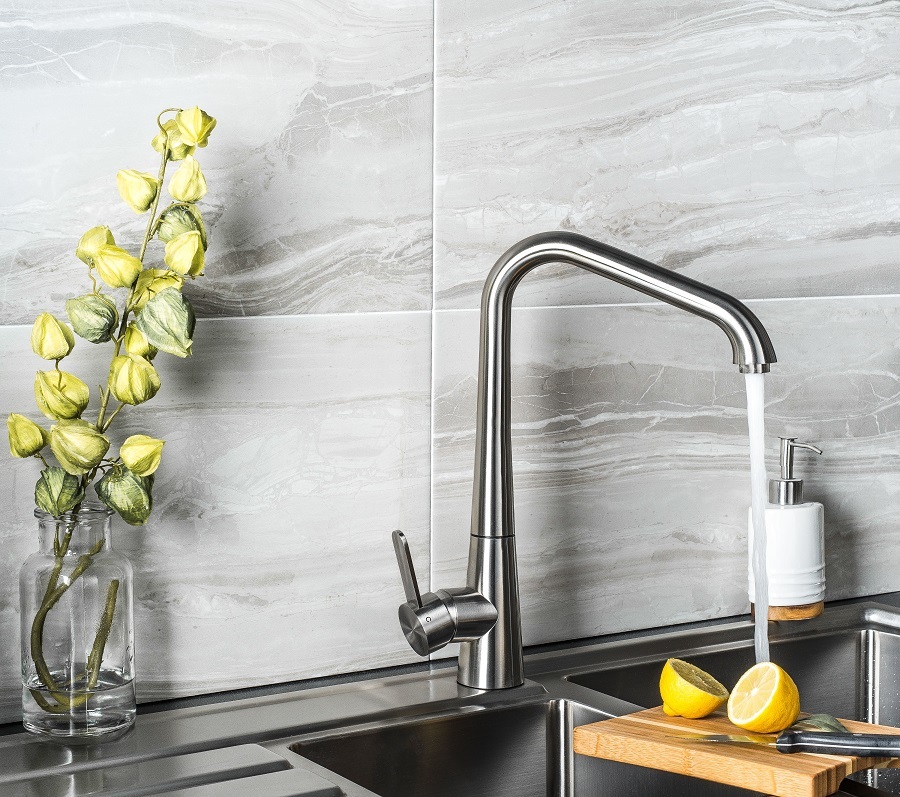 The first thing that you should know about is the difference between polished nickel and stainless steel. Polished nickel doesn't share the grayish color of stainless steel but has a shinier and less brushed finish that significantly differs.
They have a traditional look that gives your kitchen timeless and elegant energy. This is done by giving the fixture a high gloss and light yellow tone during manufacturing. They are different from stainless steel products that you will find in your home because polished nickel has more warmth with its ballsy contrast of white and will not precisely match if you are trying to coordinate bright brass fixtures in your bathroom.
Arctic Stainless
The Arctic Stainless is similar to traditional Stainless Steel, but it looks less shiny. It also has a darker, less shiny color and could be described as cool gray with blue undertones. Arctic Stainless fixtures feel very modern and have a modern look.
Spotshield Stainless
If water stays in contact with metal long enough, it can create an unpleasant-looking water spot and cause the metal to rust. For a kitchen faucet to stay looking clean longer, Spoon Handles Inc. offers Custom Spotshield Stainless. This unique protection has a clear coating that is invisible and acts as a shield against water spots and other environmental damage often present around sinks, such as fingerprints or microbial growth. The stainless steel with the added benefit of Spotshield Stainless can be purchased from only Delta fixtures currently but may soon be offered from other brands in the future.
Polished Chrome Finish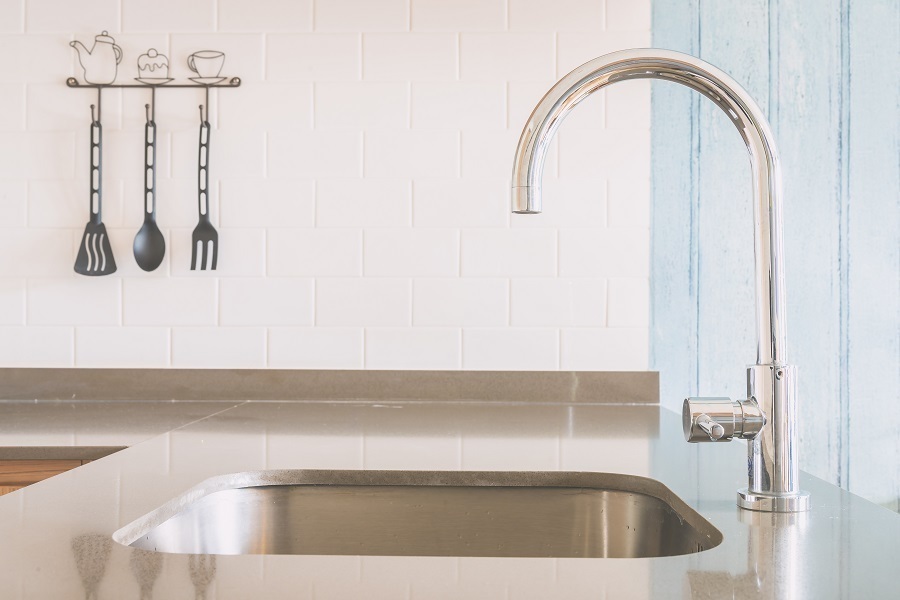 The polished chrome finish is a shiny finish of the faucet most favored by people. It a hardy and easy-to-clean finish that needs to be wiped down every so often. Compared to other finishes on the faucet, polish chrome is easy to clean and does not require much upkeep.
Matte Black Finish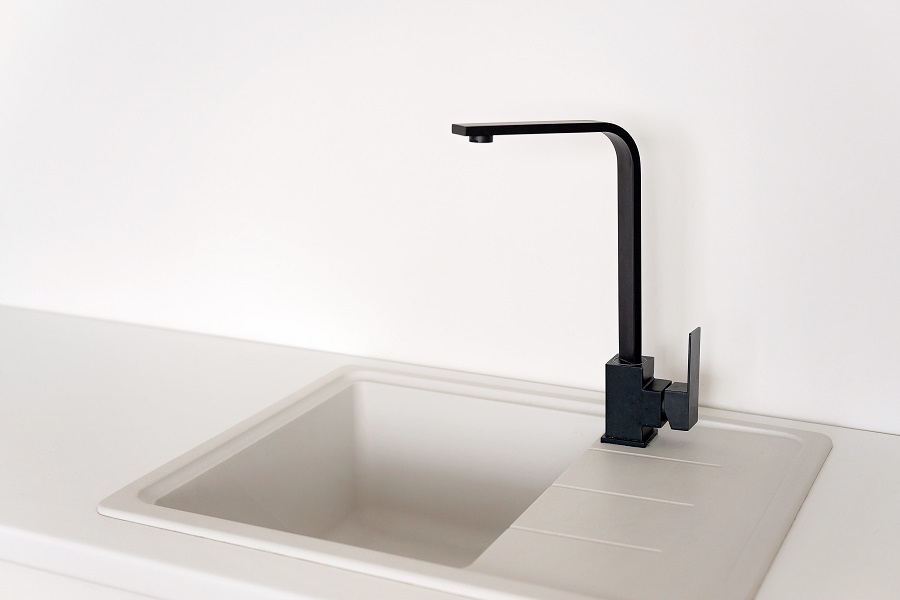 Kitchen faucets are generally sold in an assortment of finishes, including the matte black finish, the latest faucet trend. The disadvantages to this type of finish are that it can be expensive and hard to find. Ensure that you purchase a matte black faucet for your kitchen, so normal stains do not show up easily. This solution will reduce the buildup on the insert, saving you from having to clean it every day and giving your faucet a longer lifetime.
Oil Rubbed Bronze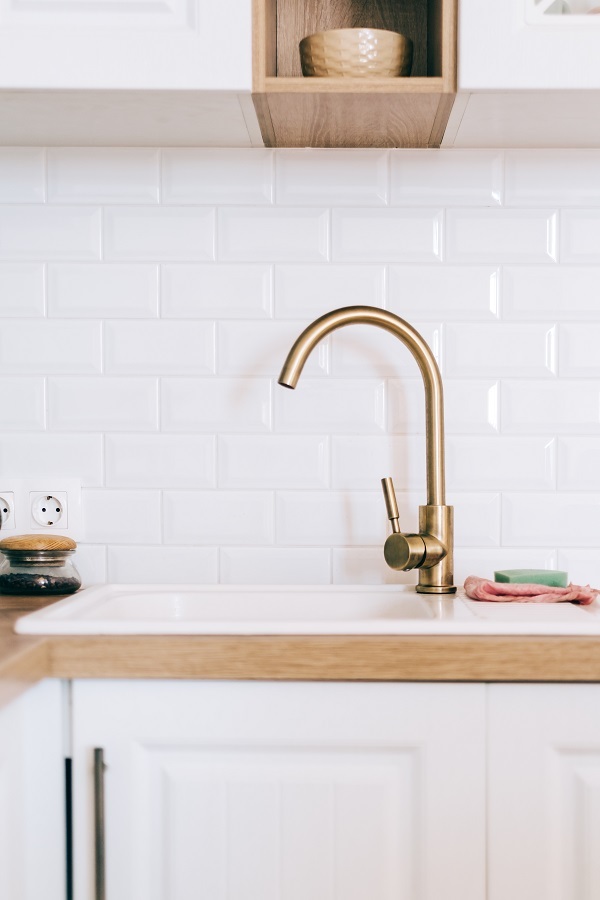 It is a bit more expensive than other finishes, like brushed chrome or polished chrome. It will be easy to clean and hide water spots, though.
Polished Brass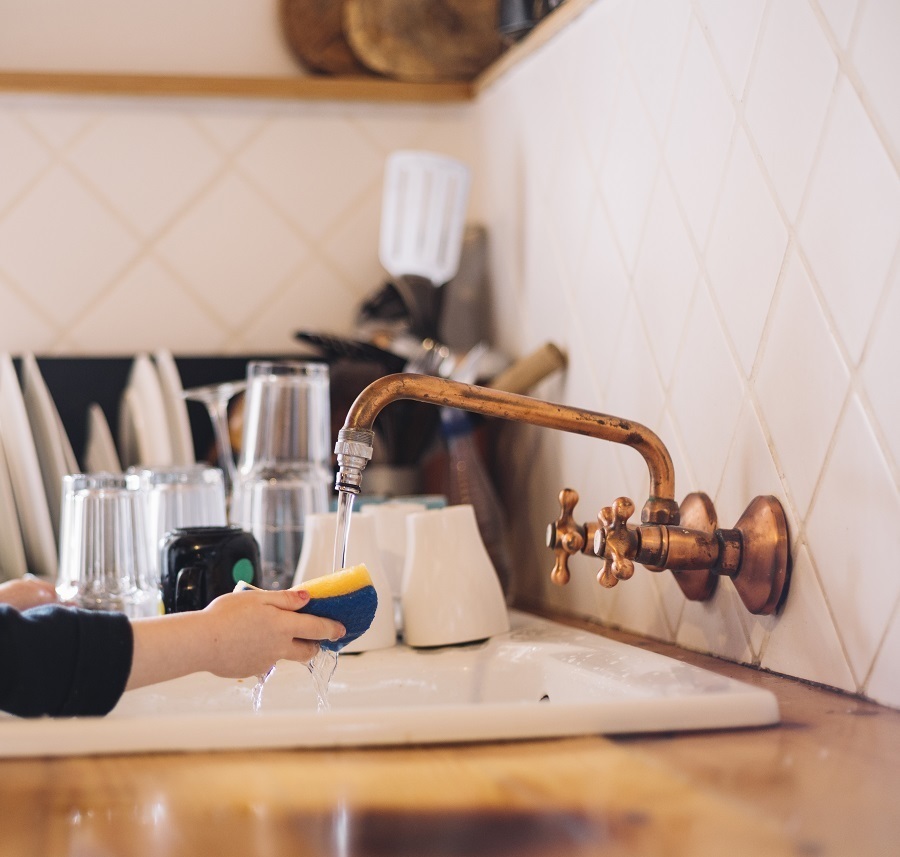 Vintage in style, one of the most accessible and easily maintained finishes is polished brass. This unique and versatile style can make it more expensive than other finishes.
FAQ
Which finish is best for kitchen faucets?
Brushed nickel is the best kitchen faucet finish functionally. It's durable and easy to clean and maintain. You would only choose a different finish for design purposes.
What is the easiest faucet finish to maintain?
The brushed nickel finish is easy to maintain because it hides stains, and you don't have to clean it so often. Chrome finish is very easy to clean, but it shows stains and fingerprints very easily too.
What faucet finish is best for hard water?
Any matte finish is best for hard water because it doesn't show buildup so readily. Brushed nickel is the most popular inexpensive option.
Is brushed nickel out of style?
Brushed nickel is not out of style. It is not the hottest trend anymore, but it is here to stay for its versatility and affordable price.
Continue reading: