Last updated on September 5, 2021
With summer almost here, now is the ideal time to revamp your backyard and make it the perfect place for you and your family and pets to hang out together, play games, entertain, garden, and enjoy the sun.
If, after a harsh winter, you've noticed that your outdoor furniture is not looking its best, you might want to start shopping for replacements ASAP. There are several elements to consider when choosing the best outdoor furniture for your needs. Here are some things to think about.
What's Inside
Know Your Preferred End Result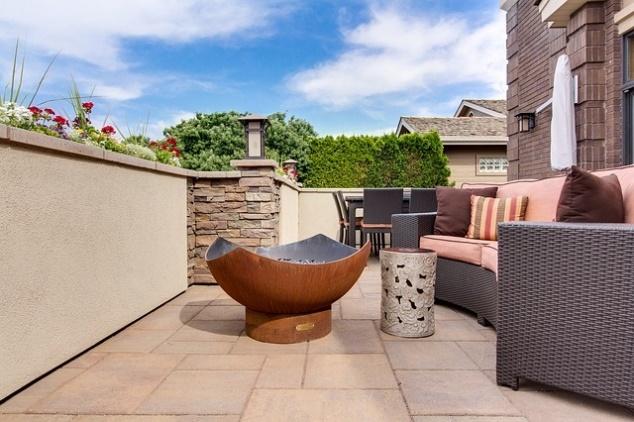 Before you start shopping, think about what you want to achieve in your outdoor spaces. Get clear about the look and feel you want to accomplish in your yard and other entertaining areas, and what your goals are for the use of the zone.
For example, do you need to buy furniture that will make it easy for you and your family to lounge about and relax? Or perhaps dining and entertaining is the most top-of-mind purpose? The more you take the time to picture the end result you want, the easier it will be to know the right outdoor furniture when you see it.
Set a Budget
Since it's easy to spend thousands of dollars on furniture before you know it, keep your savings intact by setting a budget for the project. If you're revamping your whole backyard area, you may want to come up with an overall number you feel comfortable spending and then allocate a set percentage of this to your outdoor furniture. If, though, you're shopping for only these new pieces right now, you may have a little more to play with.
Either way, putting a budget in place is beneficial. Not only will it ensure you stay within the spending zone you can afford, but you'll also make it easier for yourself when choosing what to buy. Your budget will only stretch so far, so don't waste time looking at pieces that are too expensive.
Flow from the Inside Out
While it's certainly not mandatory, most people like to achieve a sense of flow from their home's inside areas to the outdoor entertaining spaces and back again. If this is what you're after, examine the designs you use inside your house and think about ways to carry this style outside, too.
It's tempting to look at outdoor furniture by itself and decide what you like when you're in the shops, but don't forget to consider how pieces will blend in with your other furniture and give an overall cohesive, unified look. As much as you may like the laid-back beachy style that is popular in a lot of outdoor spaces these days, for instance, this relaxed vibe will likely clash with a mid-century modern, industrial, Scandinavian, or French country look you have to go on inside.
Keep Dimensions in Mind
Another tip to consider is what dimensions will work for the spaces you're catering to. This isn't just about actual sizings, either. You might, for instance, fit a large table and eight to ten matching chairs on your back deck, but if this takes up 80 percent or more of the space and doesn't leave you room for lounging or to freely move about, the dimensions aren't right for your needs.
It pays to measure out the pieces you're thinking of buying and then step out their dimensions in the space at home to see if everything will fit. Alternatively, do all your planning on paper or the computer. There are many great apps and other software available these days that make this kind of design work simple and straightforward.
Choose Easy-Care Weather-Resistant Furniture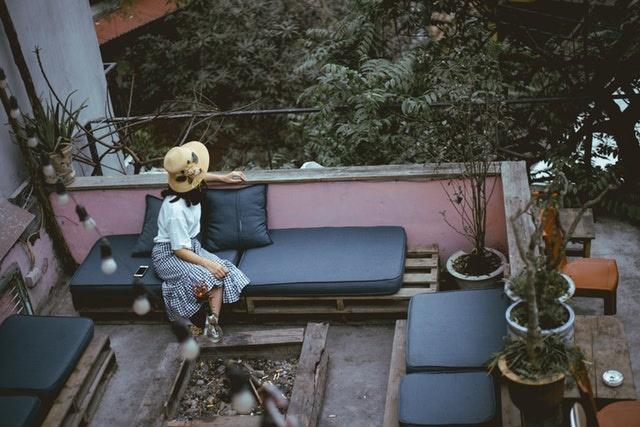 Most pieces of furniture you buy for your yard will have to sit out in the elements day in and day out. As such, take durability into account when shopping. As you search for patio furniture for your property, look out for quality, easy-care, weather-resistant furniture that will last for multiple seasons and look just as good after a few years as it does after a few months. This should happen without you continually having to care for or repair the pieces, either.
If you're like millions of people around the globe who spends much of their time at home in the outdoors, especially in summer, it's necessary to choose the right kind of furniture that will compliment your lifestyle and design tastes. Take the time to think long and hard about what you need, and you'll set yourself up for years of happy, comfortable, outdoor living.
Continue reading: