Last updated on January 8, 2021
Looking for the best electric fireplace insert to safely create a cozy feel in your family room? These are the top-rated options to consider. Read on!
Whether you want a warmer, cozy ambiance in your room, or just want to make it livelier and elegant, an electric fireplace insert is a good choice. Depending on your room, it can look classic, modern, or simple.
While electric fireplace can't be the center heat in a home, it can make a small room warmer easily and efficiently than a traditional fireplace. And so we've compiled a list of the best electric fireplace inserts that are suitable for any room.
How do you choose an electric fireplace insert?
But before we take a look at the list, here are some things to consider when buying one:
The size that will meet the dimensions of your fireplace mantel (or designated wall space.)
The heat range – if your room is small, you don't necessarily need a big electric fireplace.
Safety, especially if there are children and pets. Most electric fireplace heaters have an auto cut-off function in case of overheat.
Remote control functionality – some units are just on/off but others have more features that can be controlled remotely.
With all the great features come a few common caveats. You've discovered them and you need to be aware of them.
And here are some of the problems you might encounter:
How easy or hard it is to install because some units are ready to use and some need a bit more work before you can begin.
There are some units that are a bit noisy and it might be irritating to some people.
Ready to check out our top list? Here are the picks we've chosen to feature as the best. It took us some time to research them and the list is quite interesting. Note that we might be compensated for some purchases (links tagged #ad) at no extra cost to you. This does not influence our choice of products.
Which one will fit your fireplace?
What's Inside
Best Electric Fireplace Heater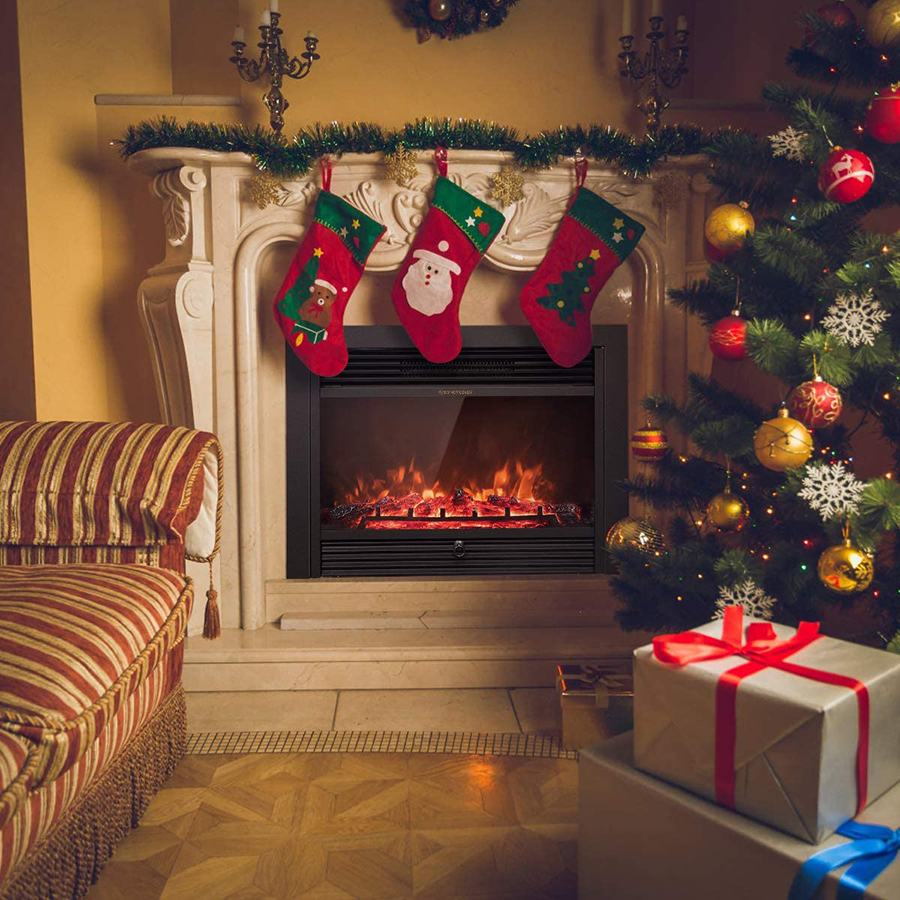 Even if the remote lacks range, this modern electric fireplace is an energy saver and can be a great decoration and ideal to warm up your room. It only needs installation, no assembly is required.
Pros: adjustable 5 level brightness; 2 heating modes; remote control; safety cut-off device for overheat protection; nice modern design.
Cons: the range of using the remote is limited.
Best Fake Fireplace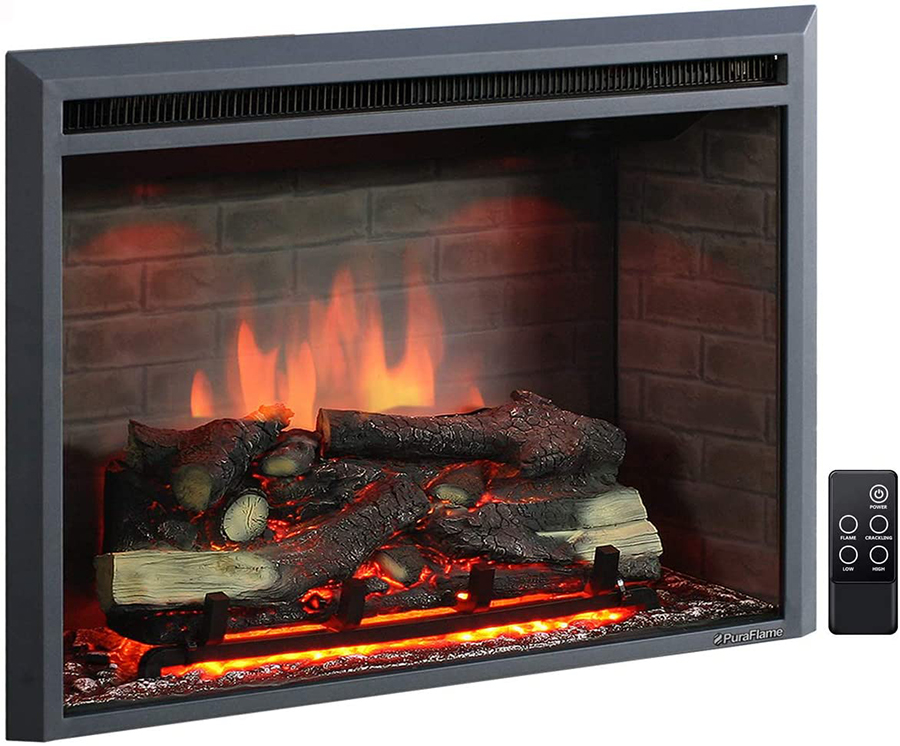 This product has 3 flame settings and has energy-saving LED technology. It has an adjustable thermostat and can be used with our without heat all year long. Quick to install and uninstall with remote controller included though it takes a while to heat.
Pros: it looks pretty realistic for an electric fireplace; it has multiple brightness and flicker settings; not noisy; the glass hides the fake look when unused; remote control.
Cons: not a quick heater – it takes a while to feel the heat.
Electric Fireplace Logs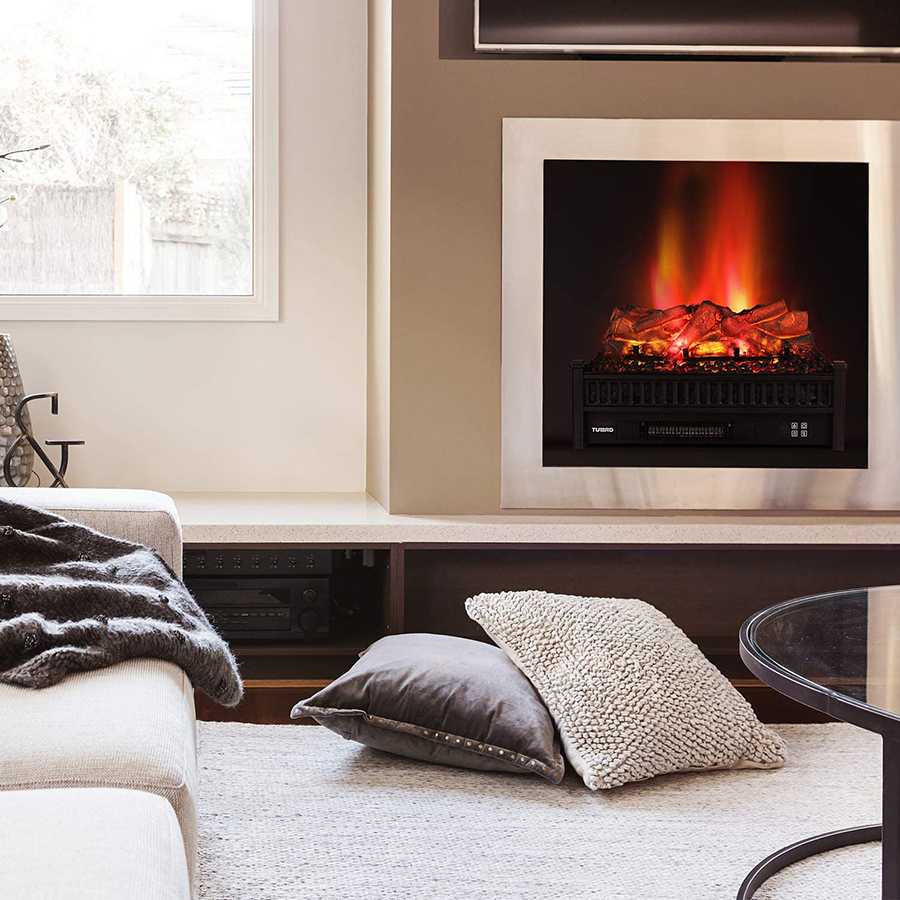 This eco-friendly unit can provide a realistic flame ambiance. It has multi heat and flame settings to adjust temperature and brightness. It's also very safe because of its automatic shut off function in case it overheats.
Pros: adjustable heat settings; a long electric cord; remote control; 100% convection heating that gives out heat instantly.
Cons: the price.
Duraflame Electric Fireplace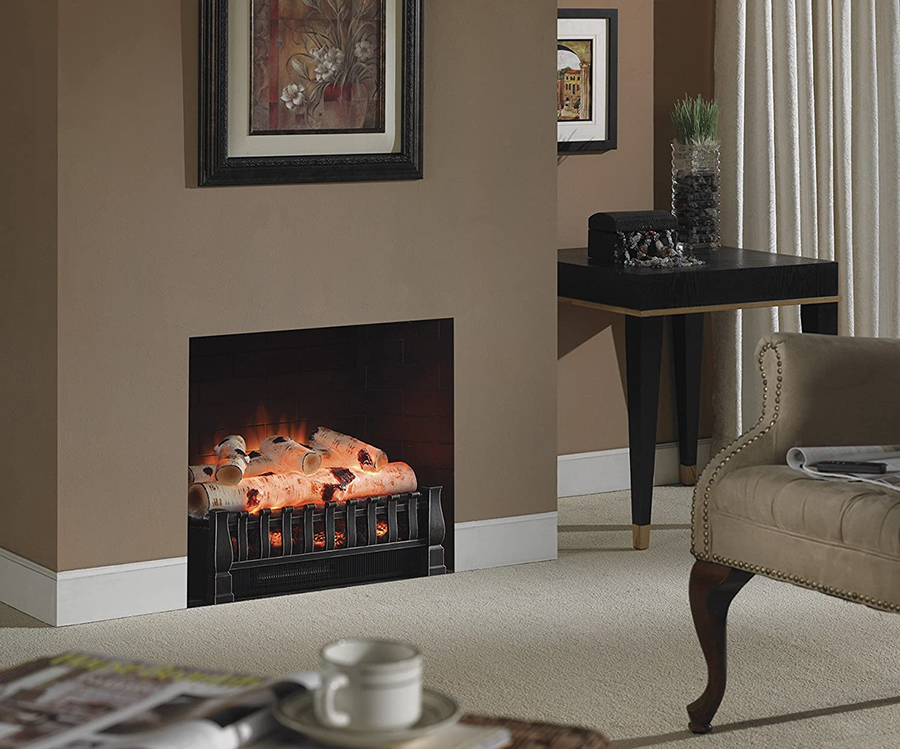 A portable electric fireplace that is ready to heat after installing. The flame effect might be small but it is due to its mobility. It has an antique bronze finish and can provide supplemental zone heating.
Pros: the flame effect works with or without heat; no hookups or vents required; it includes a thermostat; a realistic fire feel.
Cons: the flames barely show up in daylight.
Small Electric Fireplace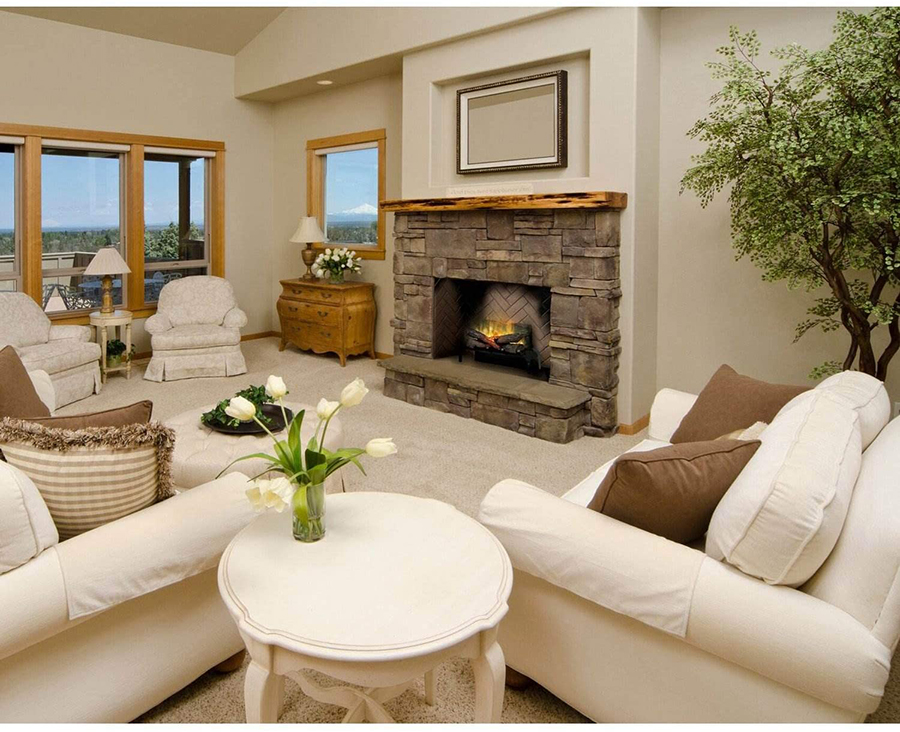 This small unit has an innovative technology to give lighter and brighter flames and perfectly mimics real ones. The remote control can completely control the heater, flame, and ambient lighting.
Pros: fireplace refractory wall is black from real use to add to the reality; heater works silently and lets off a decent amount of heat; pretty safe and realistic.
Cons: you need to have the remote in the exactly correct position to get it to work.
Wall Mount Fireplace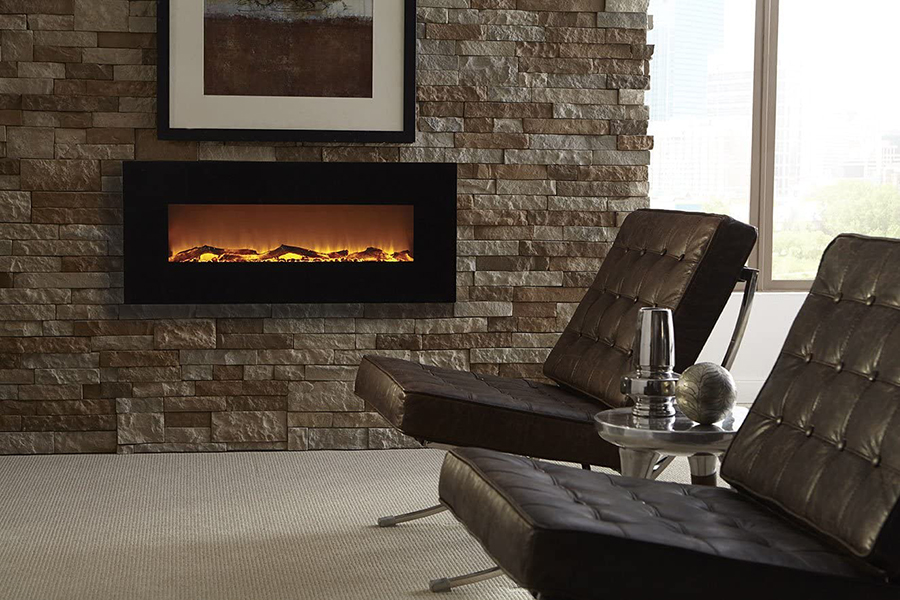 This one is so easy to install that it only requires one person to hang it on a wall. It is elegant and has life-like flames that would amaze your guests. It's safe for children and pets and can save energy.
Pros: easy on-wall mounting; 2 heat settings (high and low); safe and efficient to use; easy to install.
Cons: the front glass does not appear to be firmly connected to the metal frame.
Most Realistic Electric Fireplace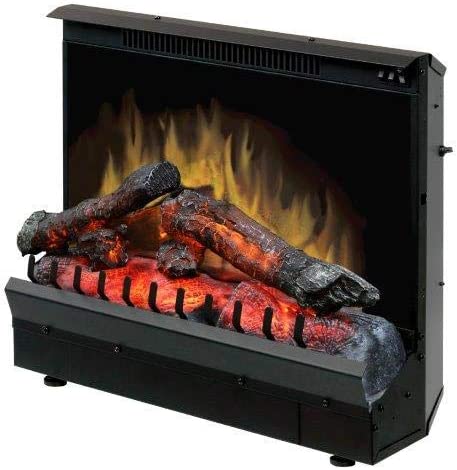 This electric fireplace heater has a built-in fan to evenly distribute heat around it. Though the remote has very limited usage, it is hassle-free to set up and is very efficient that it only costs about 2 cents per hour when using it.
Pros: Built-in fan heater; quiet; easy to install; puts out enough heat to heat the room; very realistic.
Cons: the remote does not control the heater and flame settings (just the on/off control.)
Best LED Fireplace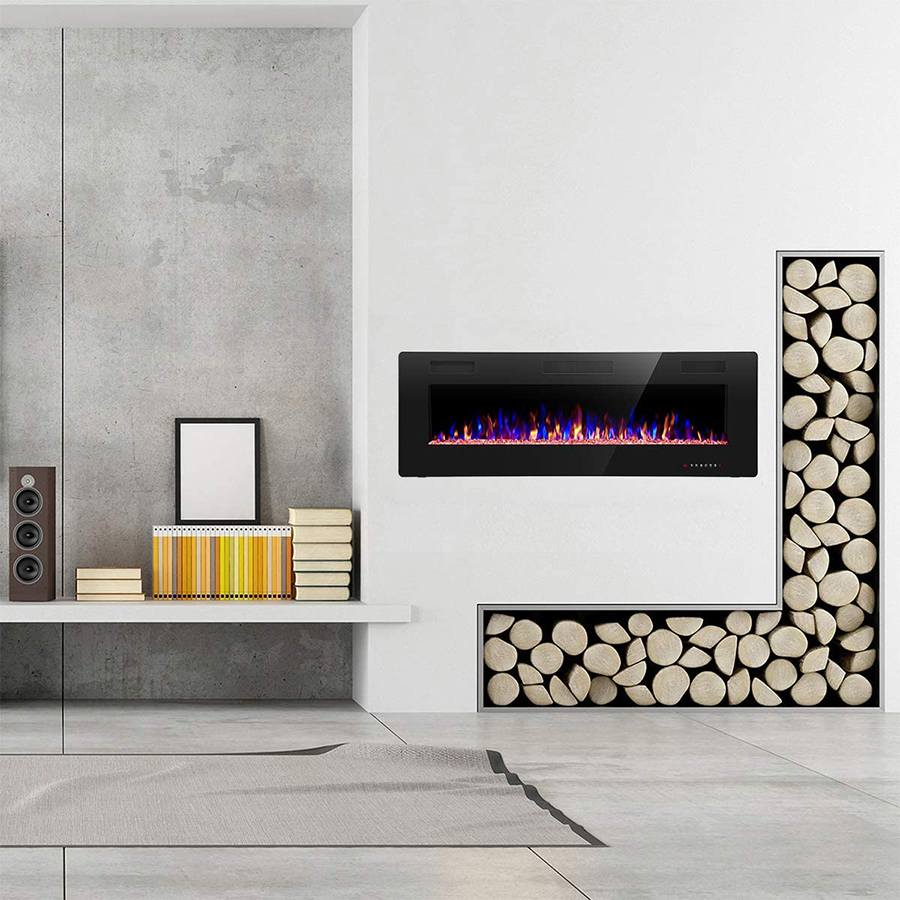 This one is built with practicality in mind. It's efficient and comes with a touch screen and remote control feature with 12 flame bed color modes with different speeds and brightness. It also has an auto heat kill safety in case it overheats for safety.
Pros: can be surface mounted or freestanding; adjustments for flame size, color, and speed.
Cons: backlighting behind the touchscreen buttons is off.
Modern Electric Fireplace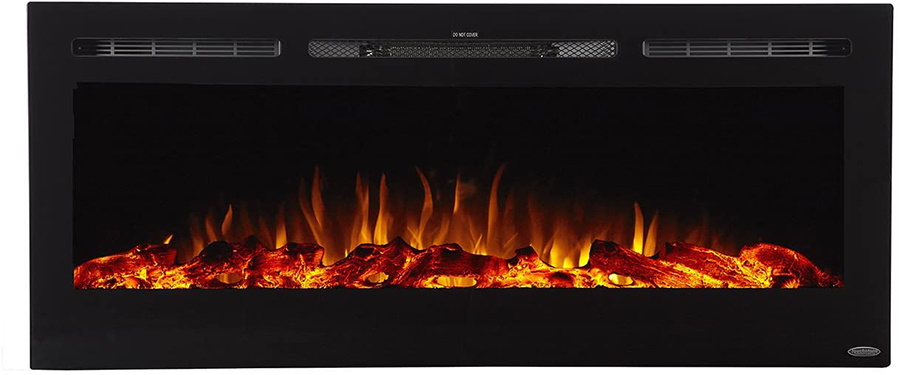 Specially made for mounting in walls, this 50-inch electric fireplace is easy to install. It has 3 color options for its flame and the heat level can be adjusted to suit your preference. It also features fire logs and crystals to create an authentic feel.
Pros: two heat settings and five flame settings; operates with or without heat; built-in timer that allows you to shut the unit off after a set period of time.
Cons: it makes a high pitch sound when blue LEDs are on.
Fireplace Insert with Blower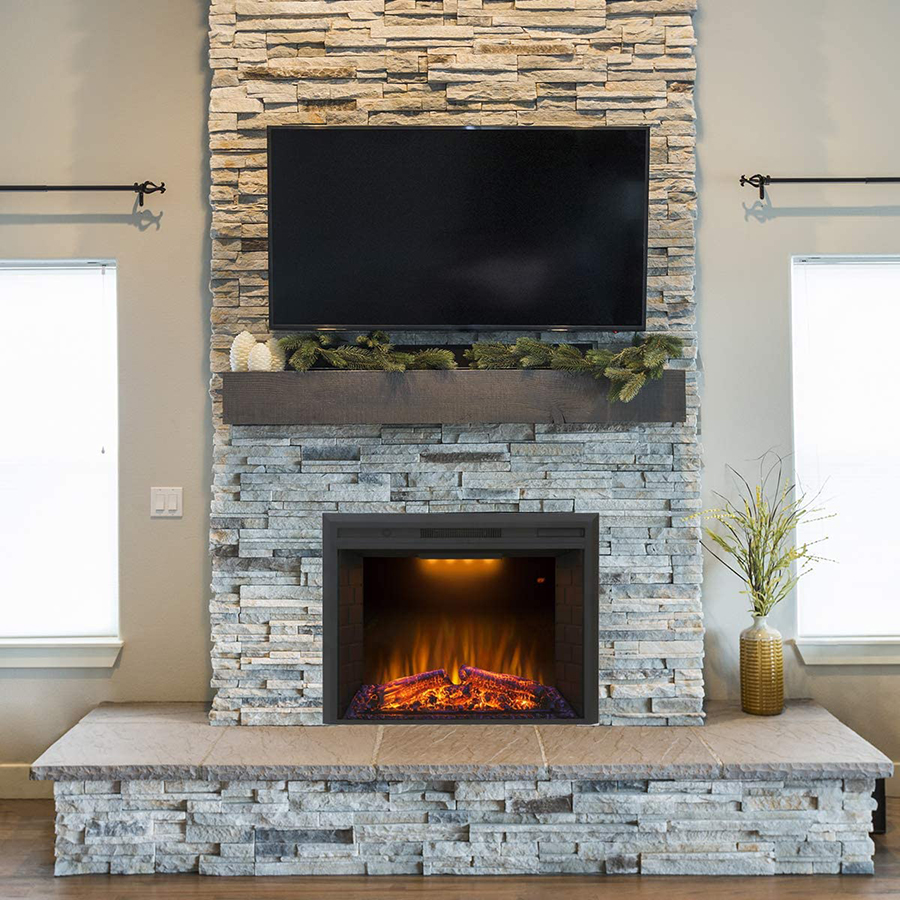 It has an upper air vent designed to provide supplemental heating. Its remote control can help you control the heat as well as the flame's brightness. Energy-saving and safe because of overheat protection.
Pros: changeable flame color and brightness; energy efficient; the fire looks realistic and the heater works great; the power button door is sturdy and easy to open; remote control.
Cons: it sounds a little too high pitched.
Continue reading: