Last updated on September 25, 2023
Here's how to make a bedroom cooler for a better night's sleep. We cover 6 simple design ideas that will make your space feel cool every night. Read on!
A cool bedroom is very relaxing. It welcomes a restful sleep, leaving you rejuvenated and energized the next day. From layout to bedroom decors, you can work on these aspects to make your bedroom space feel cooler than ever. Check out some of these simple bedroom ideas to make yours feel more relaxing and cooler.
What's Inside
Remove Clutter and Keep It Clean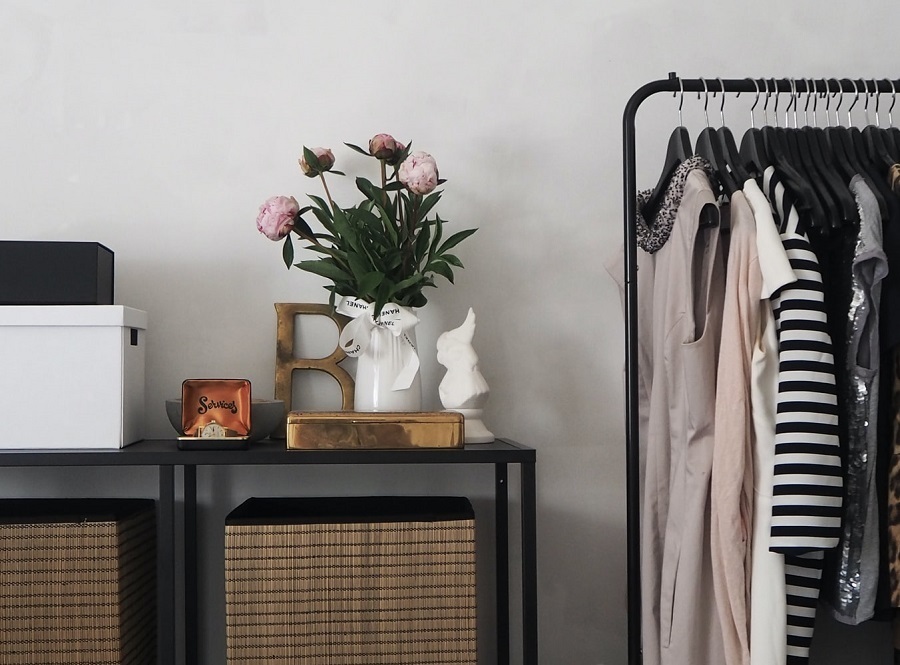 A cluttered or disorganized bedroom can be a huge mess, which causes stress and anxiety. If you want your space to feel cooler, you must cut down your bedroom clutter. With an organized and clean outlook, you'll feel a cool bedroom with fresher air. Additionally, this will also stabilize your mood for a relaxing rest and sleep after a busy day.
Choose Cool Lighting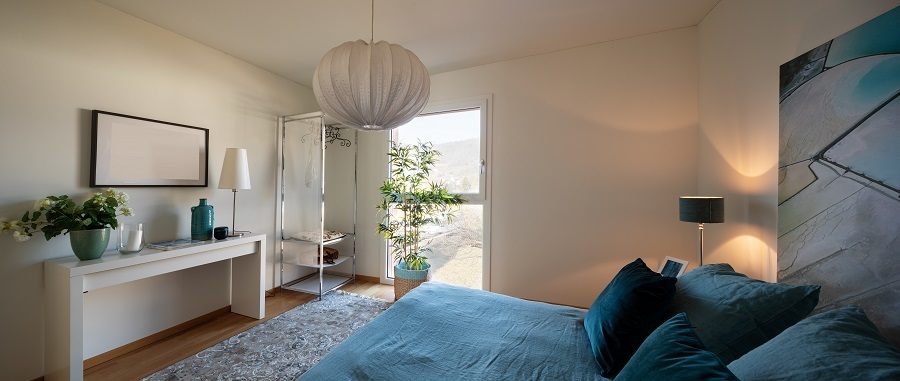 One of the great ways to change the ambiance of your bedroom is proper lighting. By working with lighting fixtures, you can make your space cozy and cool. For instance, you can adopt colored lightings such as cool lava lamps and subtle pink light bulbs for a calmer bedroom. Colored lamp shades, light bulbs, and glass globes cast a beautiful bedroom glow that can both inspire and relax you. 
Check out these lighting tips to make your bedroom cooler:
Space-saver Lighting: Pick a space-saving sconce that you can hang on the wall above the bed. Choose one with a swinging arm, and you can adjust to direct the light down when you need to read a book or magazine.
Display Purposes: Lighting in the bedroom can also be used for highlighting wall artwork or displaying floor sculptures and other architectural details in your room. The lighting follows the same cue. For instance, directional lighting for large, dramatic artwork whereas floor directional lighting for sculptural pieces that are aimed to bring visual appeal and drama to your bedroom.
Work with Colors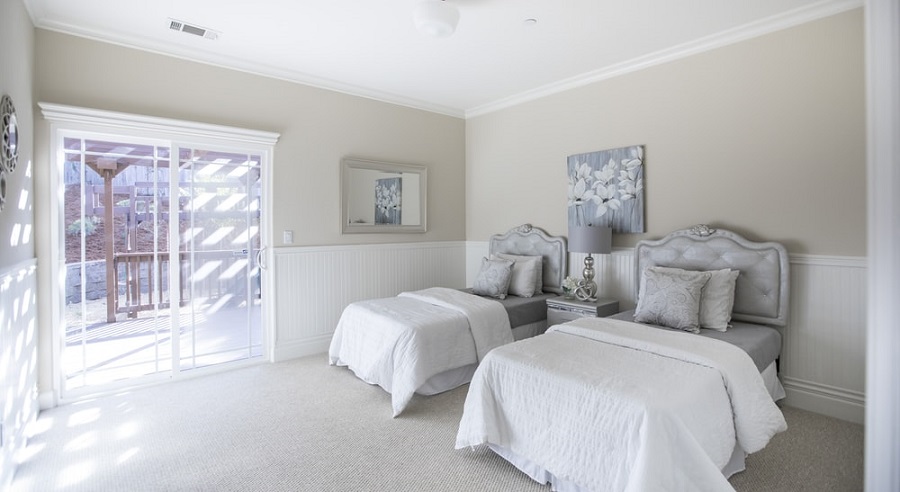 When it comes to bedroom design, colors can make your space feel cooler. Proper color combinations help soothe your senses. Generally, blues and greens are cool color options. Blues provide a more relaxed and laid-back feel, and green palettes are very refreshing.
Here are some important considerations when painting your bedroom to make it cooler:
Other Finishes: Aside from paint colors, it's crucial to also consider other finishes before painting your bedroom. Some of these finishes include fabric, glass, wood, and other patterns and material elements. By doing so, you'll come up with better color scheme.
Design Element Ratio: A 60-30-10 ratio can be followed by pairing general (basic colors), accent (gold and silver), and complementary colors.
Number of Colors: Limit the number of colors to use in your room to three or four to avoid overwhelming the eyes.
Picking the Right Shade: Choosing a shade should be imagined laid against a bare wall to determine the overall impact of the color when painted on a large surface area. Check available colors in lighter and darker shades so that you have more options. By doing so, you can select the best color shade for your bedroom.
Choose the Best Mattress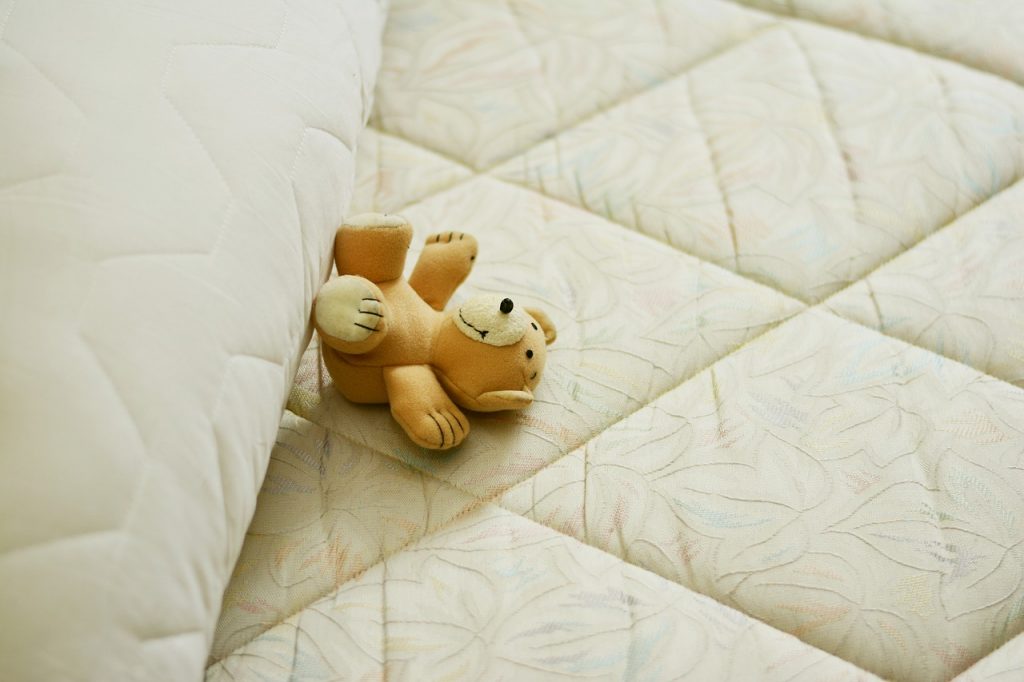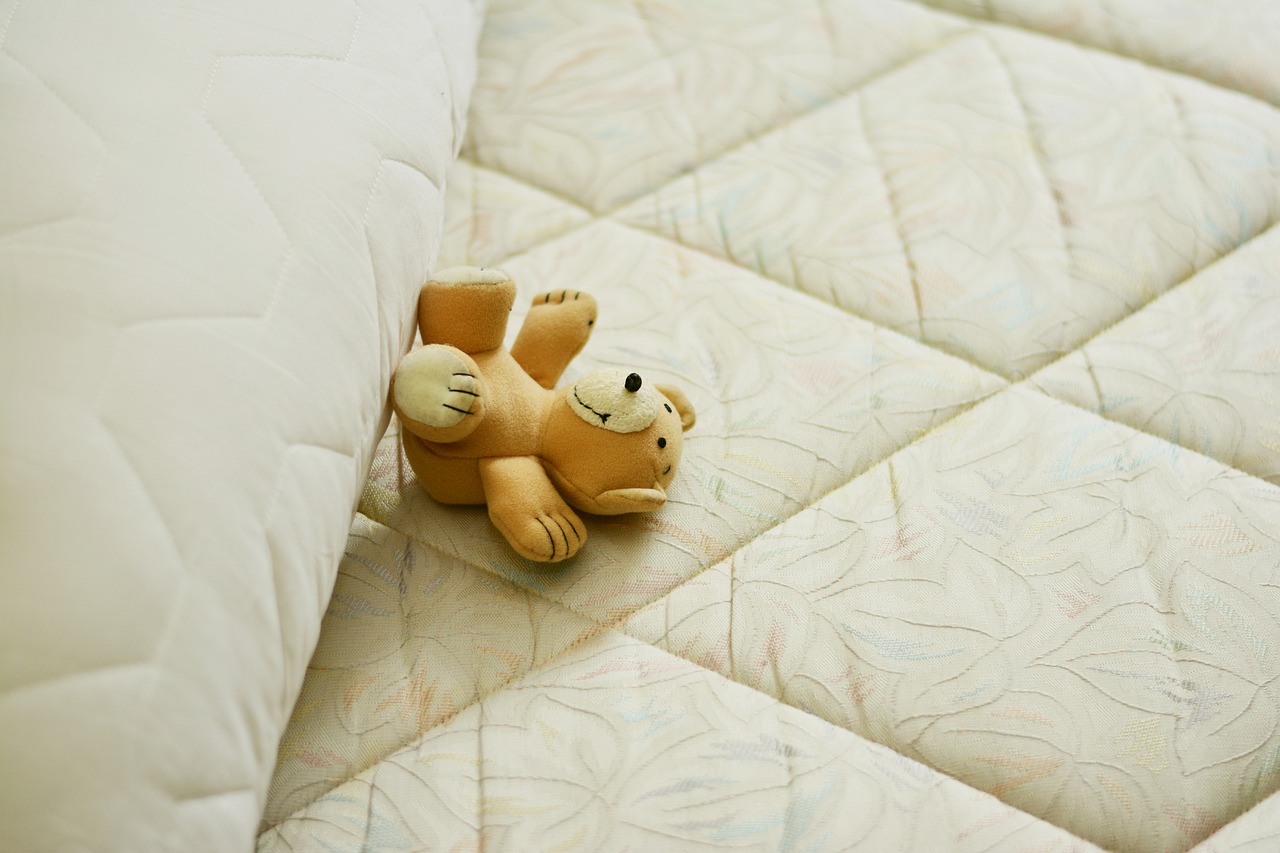 A cool bedroom automatically requires a cozy and comfortable bed. Kate Barrington explains the best mattresses, you can look here if you are planning to replace your old, ugly, and uncomfortable mattress. With the cooling technology feature of modern mattresses, you'll find one that prevents night sweats, promote proper bed air ventilation, and induces comfortable sleep.
Go Green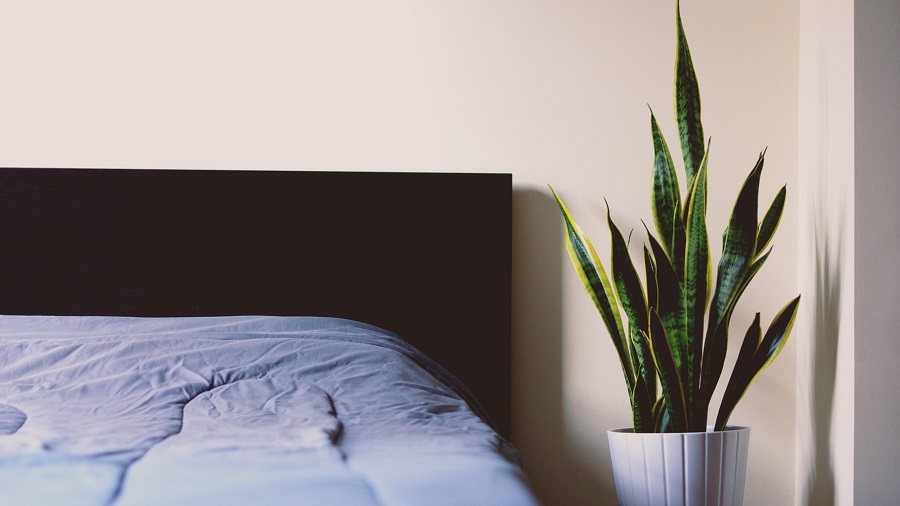 Going green means eliminating pollutants, making your bedroom energy-efficient, and embracing nature and its natural benefits.
Here are some bedroom designing tips to go green:
Keep houseplants inside: You can place small potted plants in your bedroom, such as a fig tree, to make your space feel fresh and cool.
Work with window treatments: During summer months, you can install a combination of blackout and lightweight curtains, so you can block or let the sunlight enter whenever you need it.
Proper Use of Appliances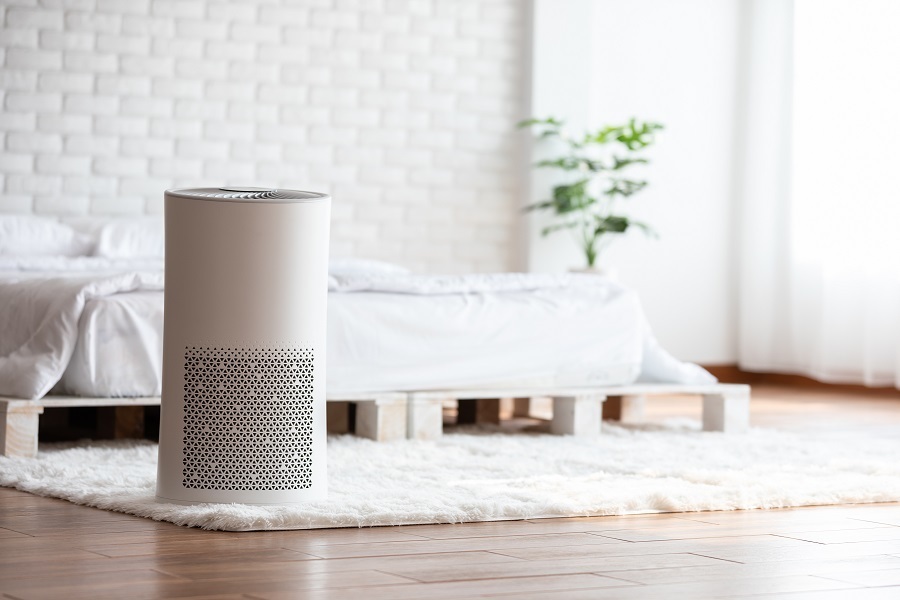 Using a high-quality air humidifier and energy-efficient air conditioner can make your bedroom cooler because they clean the air you breathe and provide proper air ventilation. Make sure to have your appliances regularly checked, most especially regularly checking the air filters to clean them and to know when it's time to replace them.
There are many ways to design your bedroom to make your space feel cooler. You can work with your bedroom lighting and window treatments and paint your bedroom walls. Additionally, it's important to clean and declutter your bedroom and invite fresh air by placing indoor plants inside your room. A cooler bedroom is a great rest and sleep haven which inspires, motivates, and keeps you calm amidst a stressful day.
Continue reading: