Last updated on August 13, 2023
The answer depends on how you will use the kitchen island. It should be the same height as the counter if you're only using it for cooking. Increase the height if you will also use it for dining.
The counter is usually placed at the end of the kitchen sink where there are no appliances. It serves as a place to put things like plates, cups, etc. The best thing about these counters is that they come in different sizes and shapes depending on the type of kitchen design you prefer. The countertops are generally made from granite which makes them very durable but expensive. However, you can find cheaper options such as laminate wood tops.
The kitchen island is not only for cooking. It can also serve as an extra dining table. If you have limited space in your kitchen and want to maximize its use, then consider adding a small kitchen island that will help you save more room while still providing an additional seating area. A good idea would be to add storage underneath, so you don't need to worry about clutter when storing dishes or other items. You may even choose to install some cabinets on top of this island if needed.
What's Inside
What Is the Standard Height for Kitchen Counters?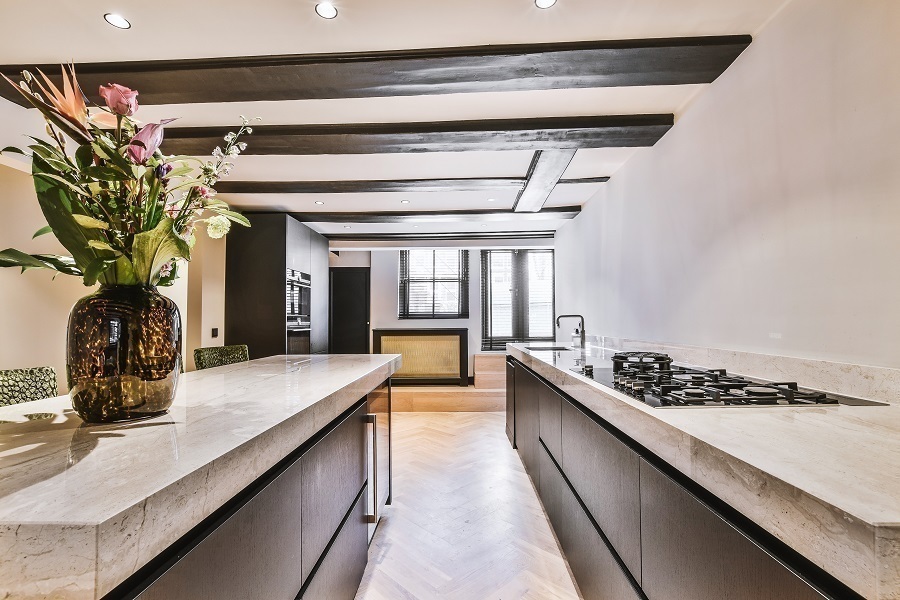 The standard height for countertops is 36 inches, established by the National Institute of Standards and Technology. This measurement has become widely accepted among home remodelers because it provides ample space for food preparation while also allowing room for appliances like dishwashers and refrigerators.
What Is the Standard Height for Kitchen Islands?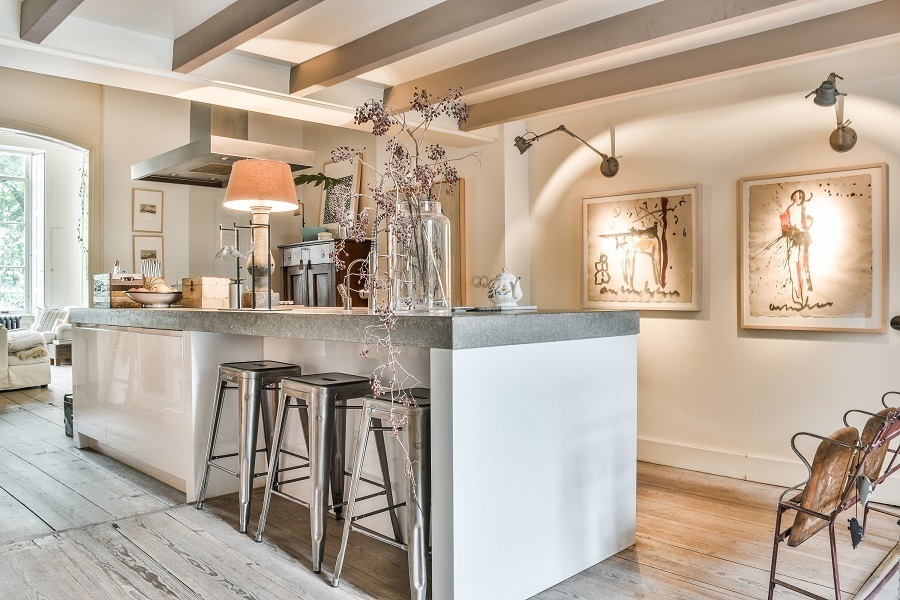 Kitchen islands are typically between 36 to 42 inches high, but they can vary depending on your personal preference and how you will use them.
If you're only using the island for food prep, the size is the same as the counter. If you're also dining at the island (breakfast bar) the height should be higher a up to 42 inches.
Besides, if you have limited cabinet space, an island with drawers will provide more storage than one without them. However, if you prefer open shelving over cabinets, then a higher-than-standard island may work better for you.
How High Should My Countertop Be?
You're best off choosing the standard height of 36 inches for your countertops as this is the most efficient height for cooking. That said, there's no big deal if you're a couple of inches off for some reason. This is especially true with old counters custom-made when the standards were loosely followed. You may still go up to 42 inches and be comfortable enough.
Average Breakfast Bar Height
A typical breakfast bar is, unsurprisingly, 36 to 42 inches tall. These heights allow enough clearance under the countertop for bar stools and chairs. Some homeowners prefer shorter bars since they feel that they take up too much valuable real estate. Others enjoy having a more extended bar, especially those who eat standing up during mealtime.
Bar-Height Chairs
Chairs should always be positioned directly below a breakfast bar. Most manufacturers recommend placing the seat level with the bottom edge of the countertop. When choosing bar stools for the kitchen island, keep in mind that the lower portion of the armrests should extend past the front legs of the stool. Otherwise, the arms might get caught in the gap between the floor and the underside of the countertop.
How Much Overhang Should a Kitchen Island Have?
The overhang on your kitchen island should be at least 12 inches, up to 15" is even better. This will leave you enough room to tuck the seating underneath and provide enough comfort when sitting. Although the more the merrier is true in this case, as having enough room even for a tall person to keep their feet comfortably is a premium.
How to Choose the Kitchen Island and Counter Height
Choosing the perfect heights for both your kitchen island and countertops should take into account several factors, including your budget, style preferences, and overall layout of your kitchen.
Here are three tips to get started:
Start with your budget. It might seem obvious, but before making any decisions regarding your kitchen renovation project, start with figuring out exactly how much money you're willing to spend. Once you've determined your price range, you'll know whether you can afford to invest in either a more oversized island or a lower-height countertop.
Consider your style preferences. When choosing between two different kitchens, there are many things to think about besides just aesthetics. Some people prefer sleek designs, whereas others enjoy rustic cabinetry. In addition, certain types of materials tend to cost more than other options. It's best to do research online so you can find out all the details about each option.
Think about layout. Once you've decided on your design aesthetic and budget, you'll want to determine where everything else goes in your kitchen. Are you planning on having multiple cooks working together in the kitchen? Will you use your island primarily for cooking or eating meals?
FAQ
What is a good size of a kitchen island?
The ideal size of an island is somewhere around 4 x 4 feet. This allows enough room for food prep while still leaving plenty of space for seating. Keep in mind that most islands come preassembled; however, you can always add additional shelves later.
How do I determine whether both countertops should be the same height?
When deciding between installing a new kitchen island versus replacing existing countertops, it's essential to consider what kind of space you have available. For example, if you live in a small apartment, you may prefer to replace your current countertops rather than adding another island. You'd also likely choose to keep the island smaller than the size of your current countertops.
How much room should be between an island and counter?
We recommend leaving at least 42 inches between the island and the counter. That way, you have enough room to cook and still allow another person to pass.
Continue reading: