Last updated on September 21, 2023
Yes and No. The bar stools can match the cabinets, but you may also choose accent stools that create contrast. Let's consider these two options. Read on!
These are our general rules of thumb:
Match the cabinets if you have contrasting countertops, floors, and appliances. This will give your kitchen decor more balance.
Don't match the cabinets if you already match them with your countertops or the floor. Too much of the same thing is dull.
If you want to make sure your kitchen looks excellent, consider matching your stools with your cabinetry. This is especially important if you plan to use your stools as seating around the island countertop. The same goes for using your stools by the breakfast nook table. Coordinating the stool height with the counter heights makes sense because this creates an easy transition from one area to another.
The first thing you have to consider before deciding on what color goes best with another is the contrast between these two elements. If there is no contrast, then you can't expect any harmony. You must also make sure that both of them complement each other. This means that you don't want to use too much of either element. Instead, you should opt for just enough to avoid making things appear dull.
What's Inside
How to Pick Colors for Your Stools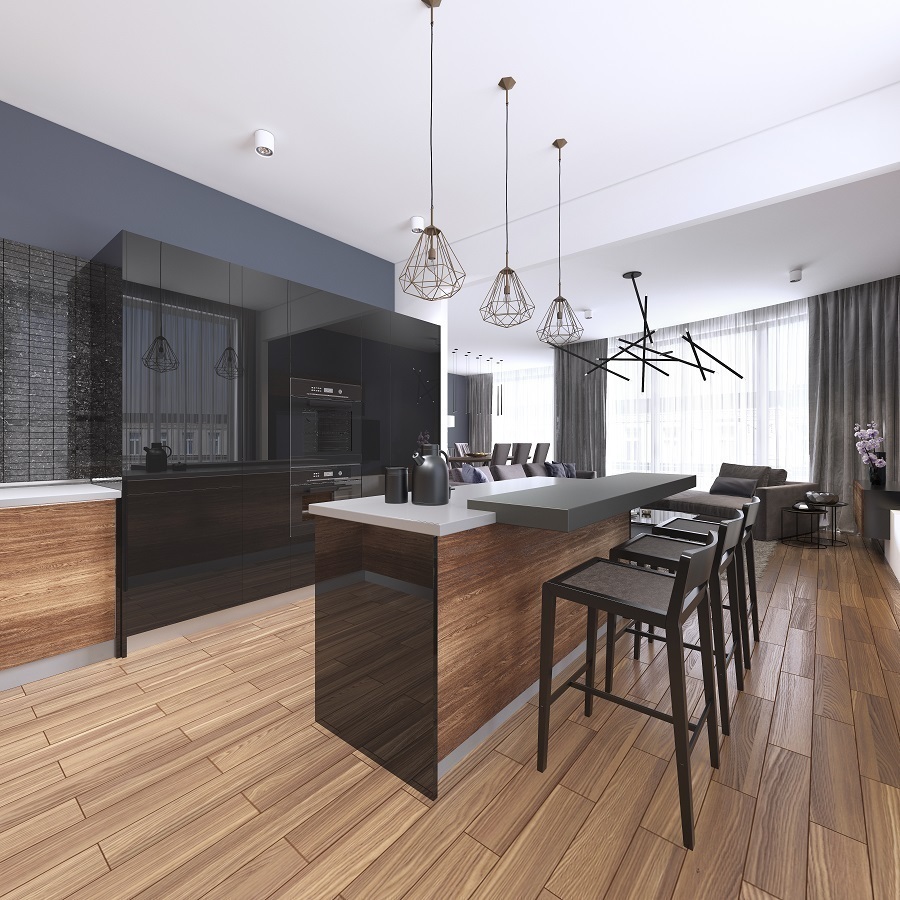 The colors you choose will depend on the style of your home and what kind of furniture you have in it, but some general guidelines can help you pick a color scheme that works well with any room. If you're looking at buying new stools, here's how to figure out which ones work best:
Choose a neutral base color. Neutral colors like white or cream don't stand out against other colors, so they look good in almost every setting. They also go with most types of decorating styles. You'll find them in kitchens, bathrooms, living rooms, bedrooms, dining areas — pretty much anywhere else where people spend time together.
You may be wondering why we recommend choosing a solid-colored stool instead of a patterned one. Solid-color stools give off a more polished appearance than those with patterns do. Plus, when you buy a set of four stools, you get all the benefits of having multiple options without paying extra for additional pieces. So whether you prefer a classic black finish or something bolder, such as red or blue, our selection has plenty of choices for you.
Pick complementary colors. When picking a pair of stools, think about the colors used throughout the rest of your house. For example, if you've got dark wood floors, select a light-colored stool; otherwise, stick with darker tones. Also, keep in mind that lighter shades tend to bring attention away from walls and ceilings while darker hues focus on them.
Consider the space. Are you planning to place your stools near windows or under skylights? Or maybe you'd instead put them next to a fireplace or even outside on a patio. Think carefully about placement before you start shopping.
Consider the size. Stool sizes vary widely depending on their intended purpose. Smaller stools are perfect for sitting down during meals, whereas larger models are better suited for lounging. Some come equipped with casters so you can move them quickly from room to room. Others feature swivel bases so that you can rotate them 360 degrees. And still, others offer adjustable seats so you can raise or lower them according to your needs.
Think about comfort. Do you need a sturdy seat that won't tip over? How comfortable does it feel? Does it wobble? Is it made of hard plastic or soft cushions? These factors affect not only the overall quality of your stool but its durability as well.
Bar Stool Cushions
The cushions change everything. Even if you choose the stools and then change your mind about the color later, you can remedy it with the right choice of cushions. Make them pop or add a pattern. This opens up a wide array of options.
If you plan to purchase a bar stool cushion online, you might wonder what makes a cover different from an ordinary pillowcase. Well, aside from cleaning up spills quickly, a cover protects the fabric underneath from stains and dirt. It also protects from moisture and helps prevent damage caused by excessive heat. The type of material used determines the level of protection offered. Cotton covers provide less coverage compared to polyester fabrics. But cotton is softer and easier to care for. Polyester offers greater strength and longevity.
The best way to determine which kind of cover will work best for your bar stool is to consider how often you intend to use it. Will you have guests coming over frequently? Then choose a durable cover that's easy to wash. Otherwise, opt for a simple case that doesn't require too many cleaning cycles.
Matching the Floor
The floor is often overlooked when choosing the stools, but it plays an important role. For example, if you contrast them with the cabinets, you may match them to the floors. Emily Henderson implements this idea well.
When selecting a floor color, consider the style of furniture you're placing nearby. If you want to create a cohesive look between rooms, pick a neutral tone like white or gray. However, if you want to stand out among other furnishings, go for a bright hue like yellow or orange. You'll find these two colors compliment each other perfectly.
Choosing the Stool's Material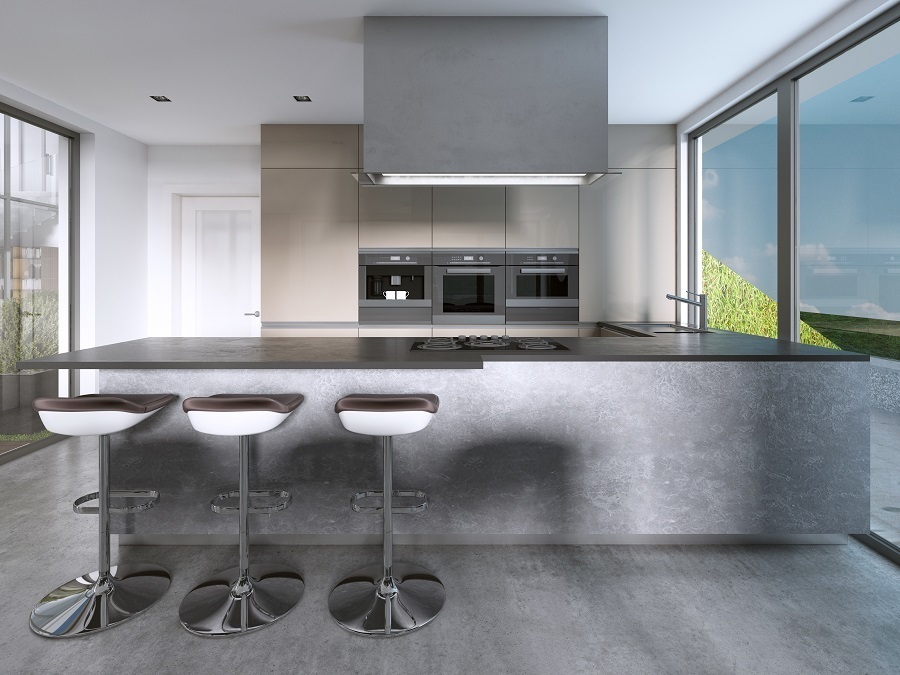 You may be wondering why some people prefer wooden chairs instead of metal ones.
Metal has been around longer than wood, but today most manufacturers make both types available in various styles. Choosing metal allows you to match the stools to the cabinet hardware as well.
Wood tends to last much longer than steel because it's naturally resistant to corrosion. Choosing wood allows you to match the texture of the cabinets.
Plus, when properly maintained, it looks great year after year. Steel frames tend to rust faster than those made of solid wood. They also don't hold up as long against heavy loads. So unless you live in a very humid area where humidity levels exceed 50%, stick with wood.
Bar Stool Styles That Work in Any Kitchen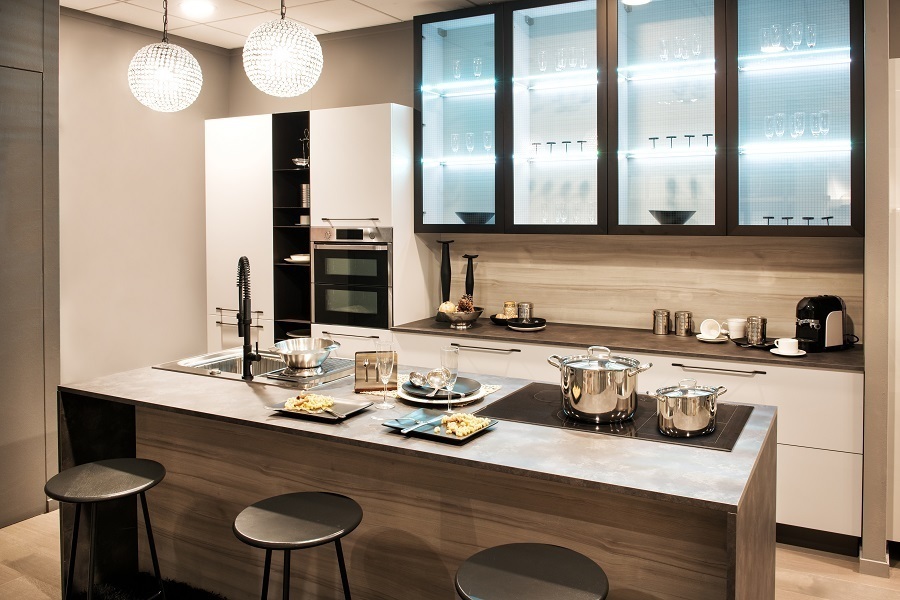 When selecting a bar stool, think about its purpose first. Do you need a place to sit down and relax after a long day? Or do you want somewhere to put drinks and snacks? A bar stool should fit into each situation perfectly. Here are three popular styles of bar stools to get you started:
Traditional Style
This type of stool has been around since ancient times. Its classic design features two legs joined by a horizontal crossbar. These stools were originally used in taverns and bars, but today they're perfect for relaxing spaces such as family rooms, dens, offices, and even outdoor patios.
Contemporary Design
Contemporary-style bar stools feature sleek lines and clean designs. Their modern styling fits right in with contemporary homes and interiors.
Industrial Look
Industrial-style bar stools often come in black metal frames. Some models include wheels for more effortless mobility, while others offer extra storage space underneath.
Backrests
If you plan on sitting at your bar counter for hours every night, backrests can provide comfort and support. Most bar stools sold online now come equipped with them. But if yours does not, adding one won't cost you anything. Just buy an inexpensive cushion from your local hardware store and attach it to the seat frame.
Wheels
Wheels allow you to move your bar stool quickly without having to lift it off the ground. The best wheeled bar stools have casters, so they roll smoothly across hardwood floors.
How to Mix and Match Your Bar Stools and Cabinets
Here's what you can do:
Matching Cabinets and Countertops
Cabinet hardware and countertops should harmonize with each other. For example, stainless steel appliances would pair nicely with granite counters. But if you prefer wood, select a stain that complements the grain of your cabinets.
Color Coordination Is Key
You may not realize it, but the color of your cabinets plays a significant role in determining whether or not your kitchen matches up. Darker shades tend to blend better than lighter hues. So if you've got dark brown cabinets, stick with darker colored stools. On the flip side, light gray cabinets might clash with bright red chairs.
Ensure That the Chosen Color Stands Out
If you decide to paint your cabinet doors, be careful when choosing a shade. It needs to pop off the wall! The same rule applies to your stools. Make sure that their color stands out from everything else in the room.
Consider Your Lighting When Choosing Colors
Lighting fixtures play an essential part in creating the overall ambiance of a room. Lighting affects our mood more than anything else. This is why it makes sense to consider the different effects lights will have on your chosen colors before making final decisions.
Don't Forget About Accent Pieces
Accents add personality to a room without taking over. Think about adding throw pillows, rugs, artwork, plants, mirrors, etc., to create visual interest.
Keep Things Simple
Don't try too hard to make things "match." Instead, focus on keeping things simple.
Choose One Theme To Follow Throughout
It's best to keep all elements of your home consistent throughout so there aren't any jarring contrasts between one area and another. If you're buying new furniture, choose one theme to follow instead of mixing several.
Stick With Neutral Shades
Neutral tones like white, cream, tan, taupe, and grey work well because they don't compete against each other. They also look great next to most types of walls.
FAQ
Do dark bar stools work with dark cabinets?
Yes, dark stools can go along with dark cabinetry. However, if you want to avoid this pairing altogether, opt for a neutral tone.
How do I know which type of bar stool will fit my kitchen best?
Consider the purpose of the bar stool. Is it going to the breakfast nook, or are you going to spend time chilling in it at the kitchen bar? How will it match the cabinets, the countertop, the floor, the appliances? Are you mixing or matching?
Continue reading: