Last updated on September 5, 2021
Do you know why your living room needs a sofa table? And do you know which designs of it work best? You need to see these ideas.
Let's put it this way. You cannot afford not to have a sofa table in your living room. So it happens that almost all sofas in interiors have too much space around them (yes, even though locked tightly in corners). That space can serve room decor and also provide storage area. To put it short – you must use it!
We've even picked 21 good reasons that will not only convince you need a sofa table, but you'll leave this page craving one. Now, let's begin.
What's Inside
Art Deco Tiered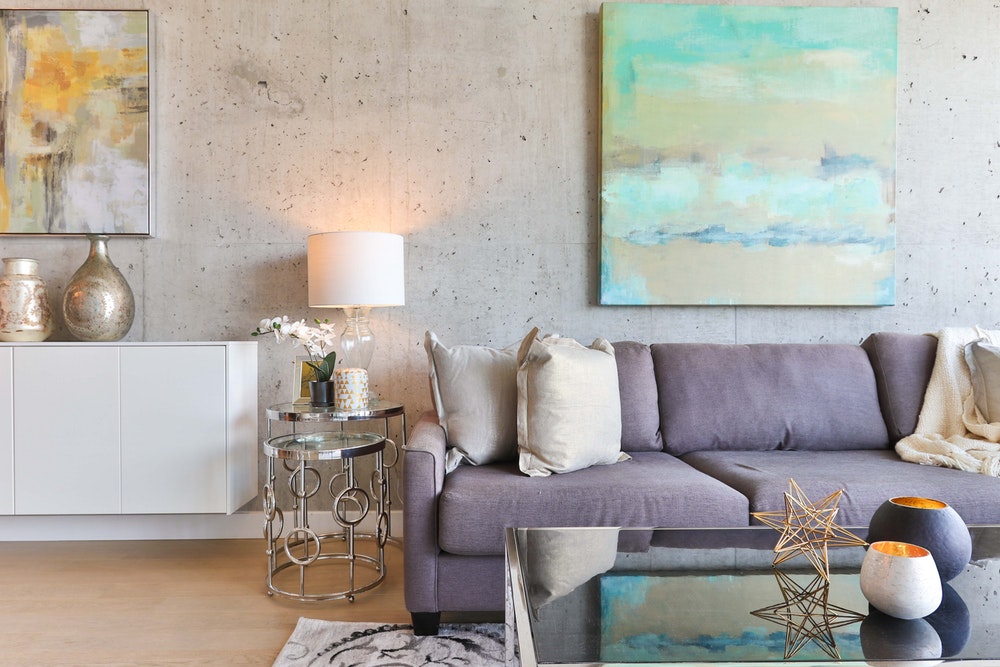 What we like the best about using sofa side tables is the opportunity we can take to add a decor statement. Art deco is one of our favorite styles for this. It offers function and visual appeal. A tiered side table serves as a decor vignette and as another surface to hold a drink or a book.
Nightstand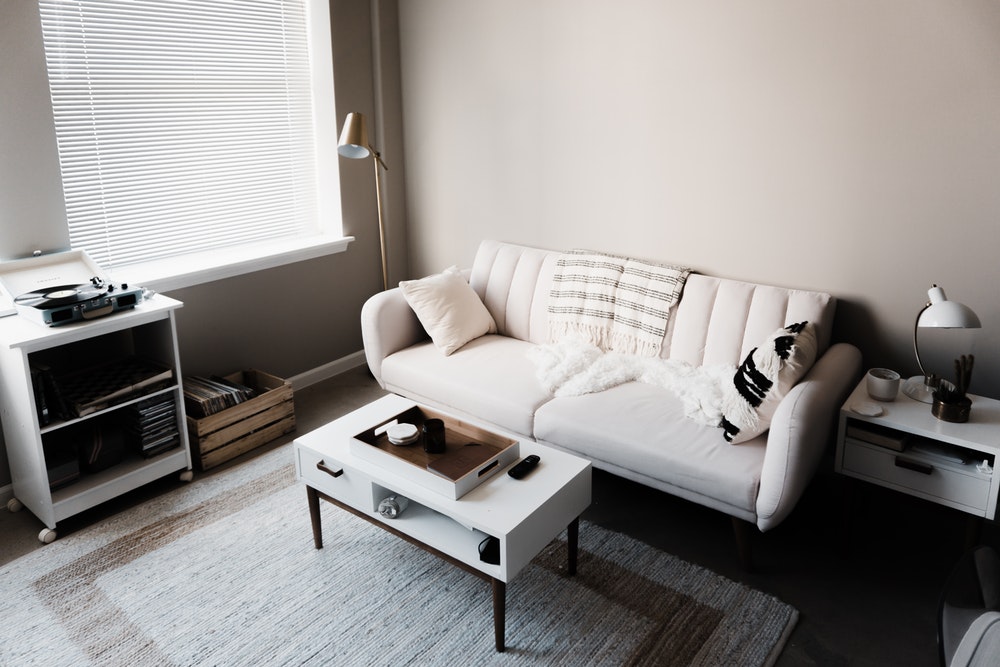 Nightstand what? In the living room? Seriously? Yes, and it works. We love the cozy, homey character it brings to the living room decor. And it's the cheapest option you can get for this purpose.
Small Round Table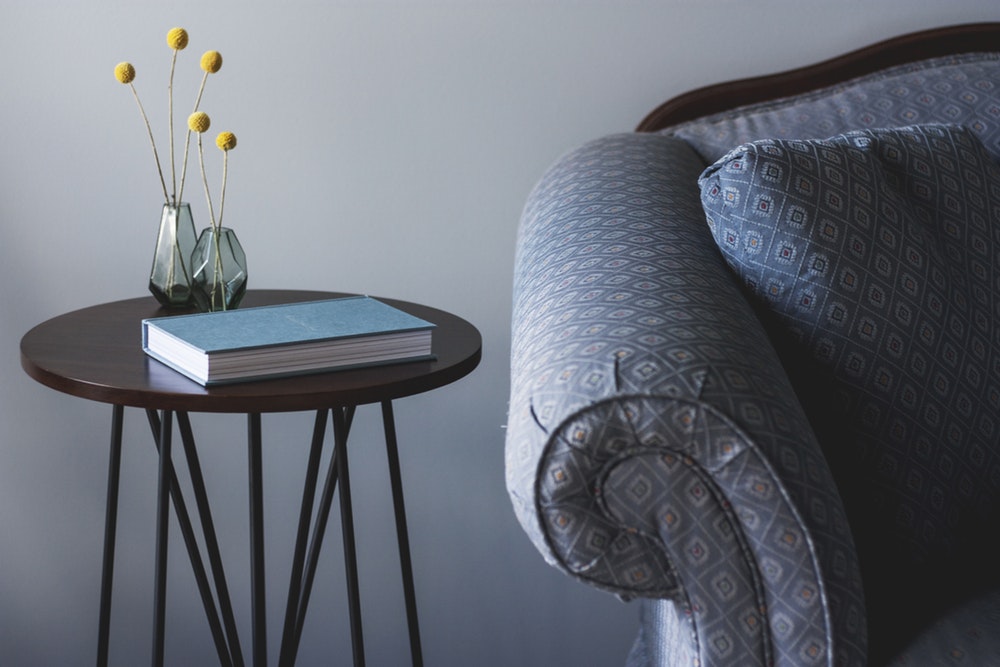 A book or a drink is about all it can find room for. But it's not about giving you storage space but rather an elegant accent to introduce to your small living room. The modern look is also very appealing.
Minimalist Mini Table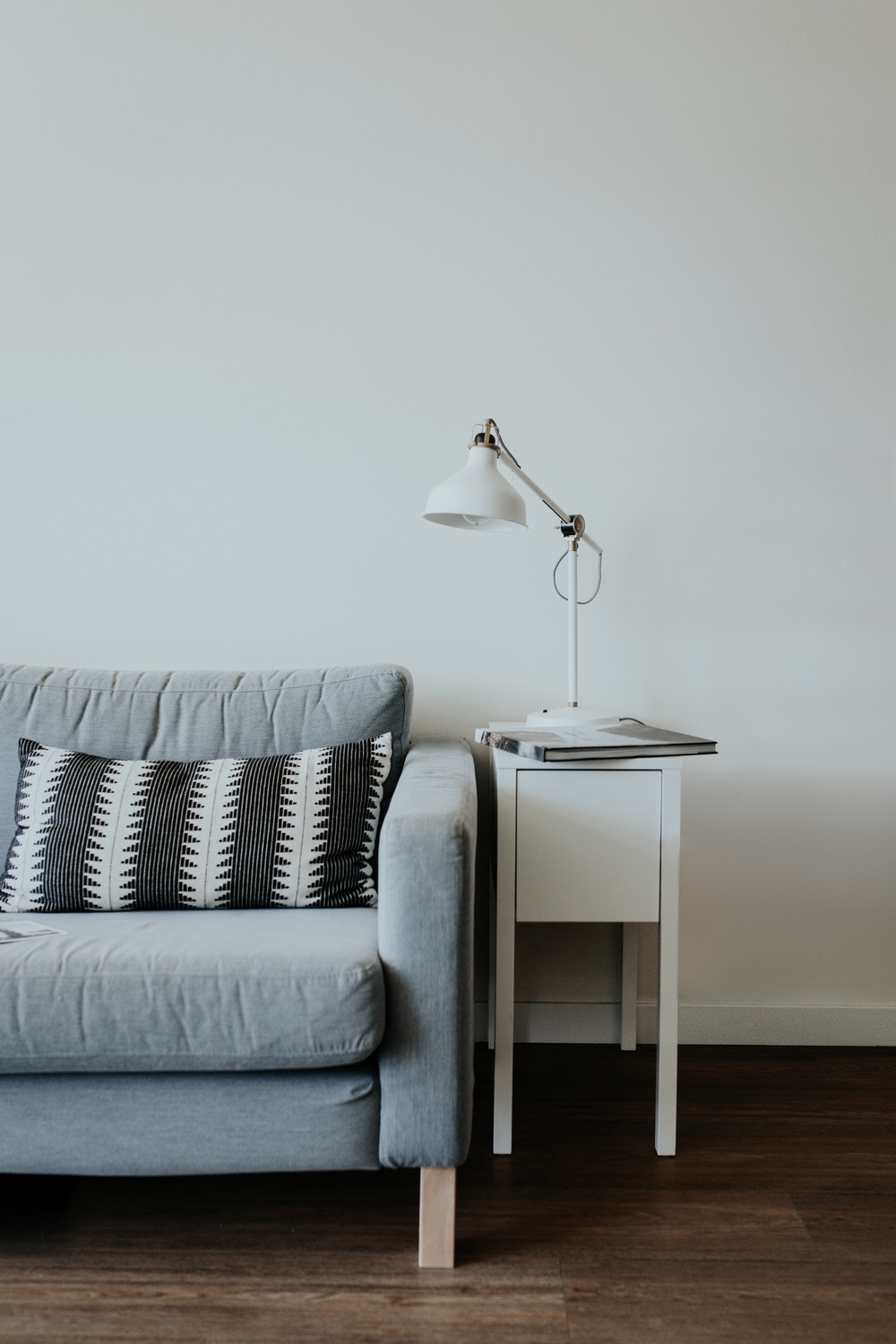 It doesn't get any smaller than this option. So if you're looking for something to hold an extra lamp to layer the lighting, you can choose a mini side table. It's cute, it's cheap, and we're crazy about it.
Wooden Bench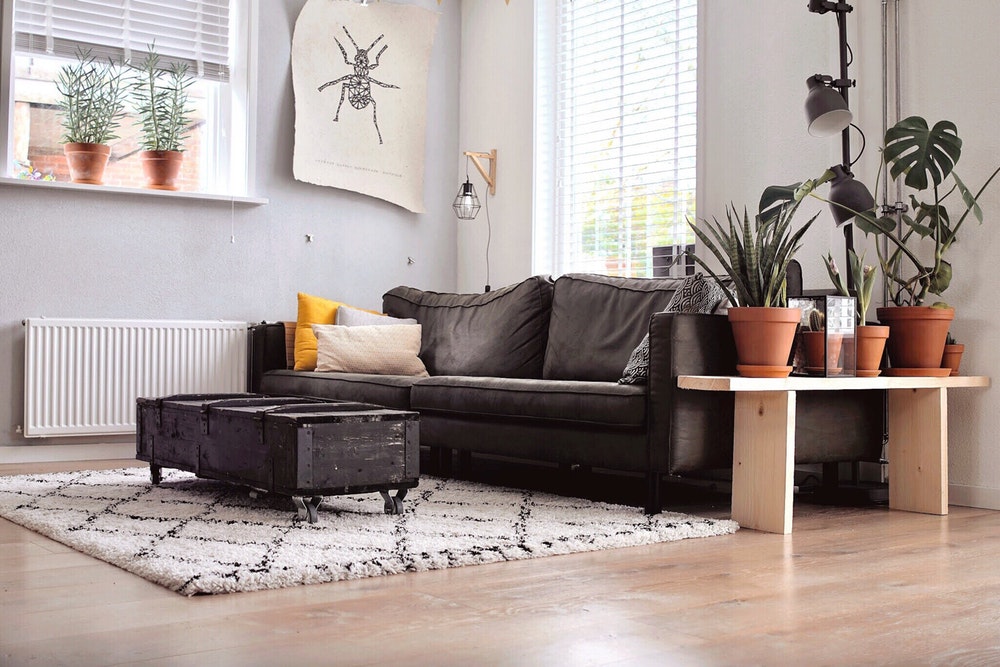 If someone told you to use a basic wooden bench (it's a 3-board design) as a sofa table, would you take them seriously? And know what if you saw the picture above? The earthy simplicity is brilliant. And it's the perfect opportunity to create a small indoor pot garden (we can all use extra greenery in our homes).
Art Deco Cart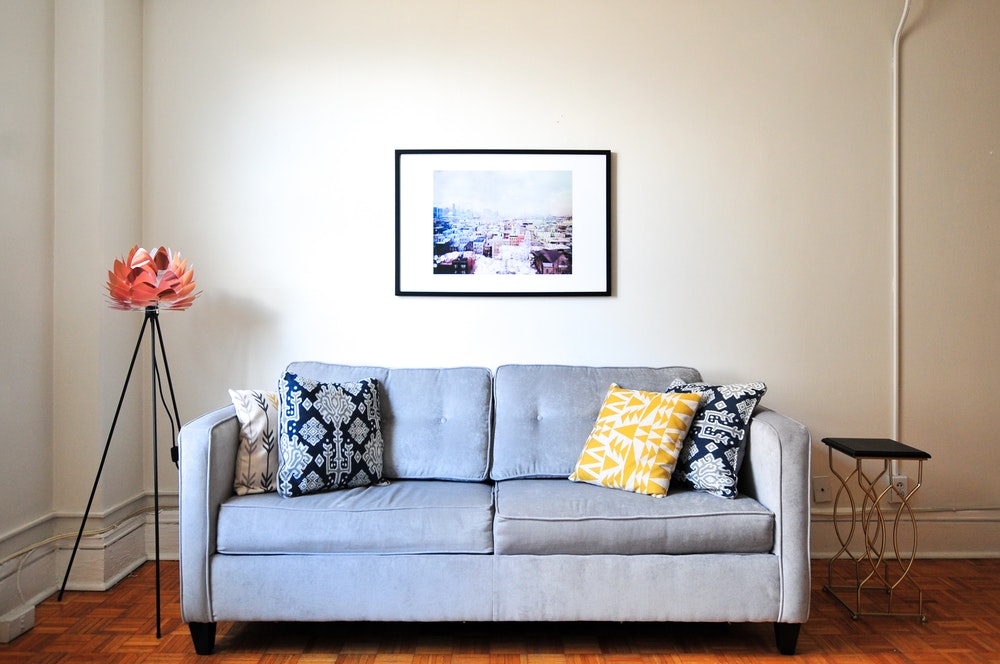 A cart that adds decor interest and function to the living room design is always a welcome addition. Did we tell you we're crazy about these things? (See number one item on this list). A cart is movable, and it can serve your guests drinks anytime.
Mid-Century Extravaganza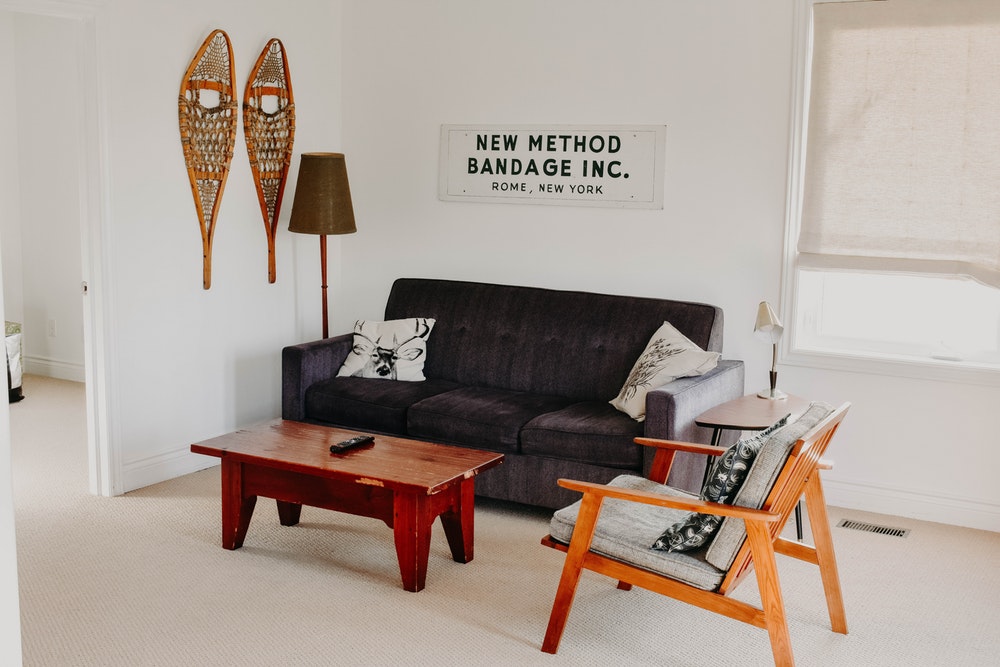 We like the mid-century style as much as the next guy (interior designer). Would you like to use it as your sofa table? Yes, please.
Wood Console Table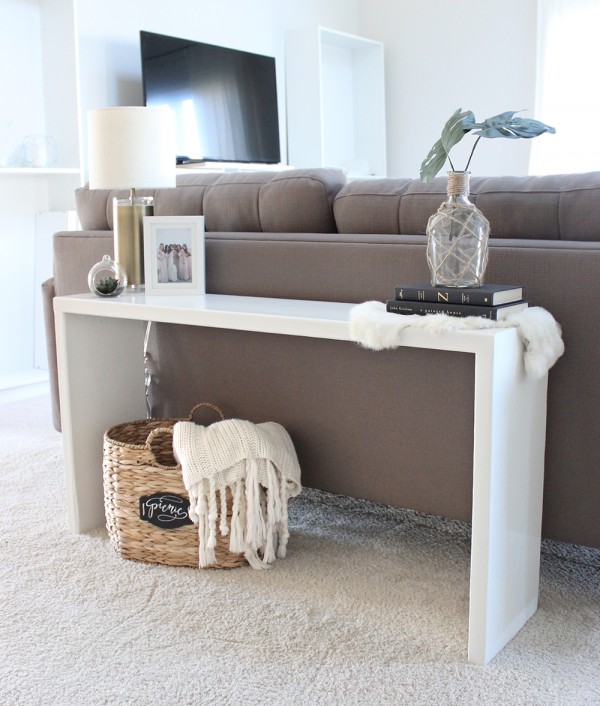 It's the simple wooden 3-board design that makes a behind the couch table the perfect solution. This source includes a DIY tutorial that saves you a ton of money by building it too.
Narrow Sofa Table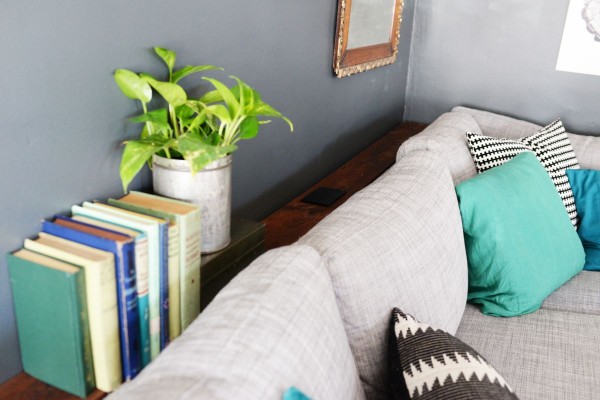 Tired of reaching over to your coffee table for your drink? Never able to find the remotes? This custom sofa table fits neatly behind your sofa.
X-Base Rustic Table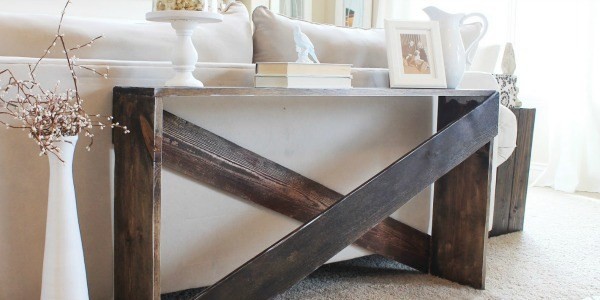 Build an inexpensive and easy sofa table for just $20 and a few hours – no tools required. A great beginner DIY building project and a great rustic sofa table design.
Vintage Dresser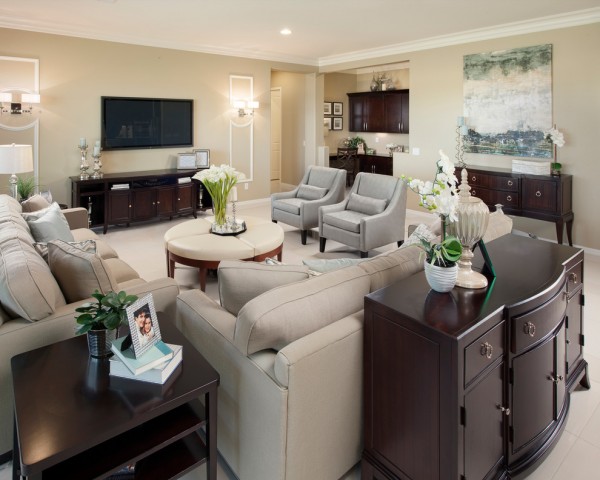 We love multi-purpose furniture and adore this choice of a dresser as a behind the sofa table. It gives a whole new meaning to Victorian decor accents. And the unusual placement of furniture proves tons of whimsy to this interior.
Vintage Table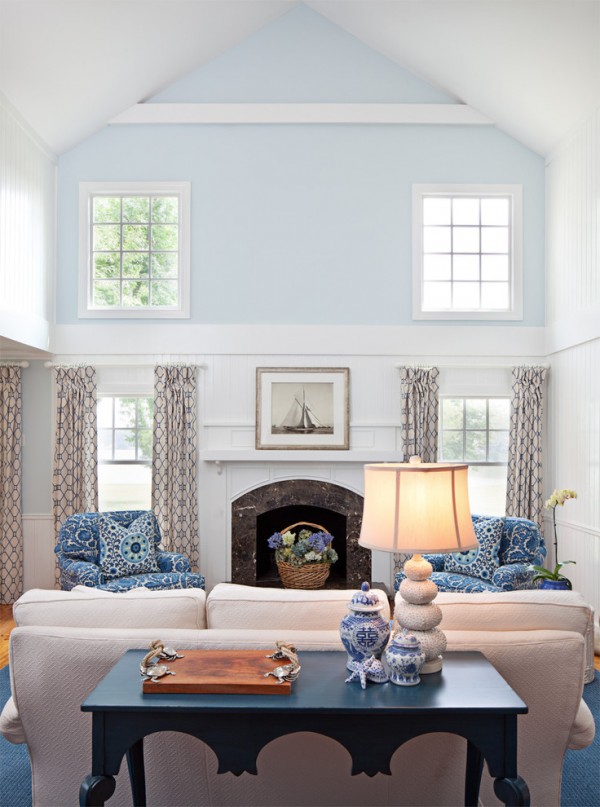 Anything vintage is a secret weapon of every interior designer to create decor that's full of character. It's what makes the difference between beginner and pro work. Please take a note of this.
L-Shaped Sofa Table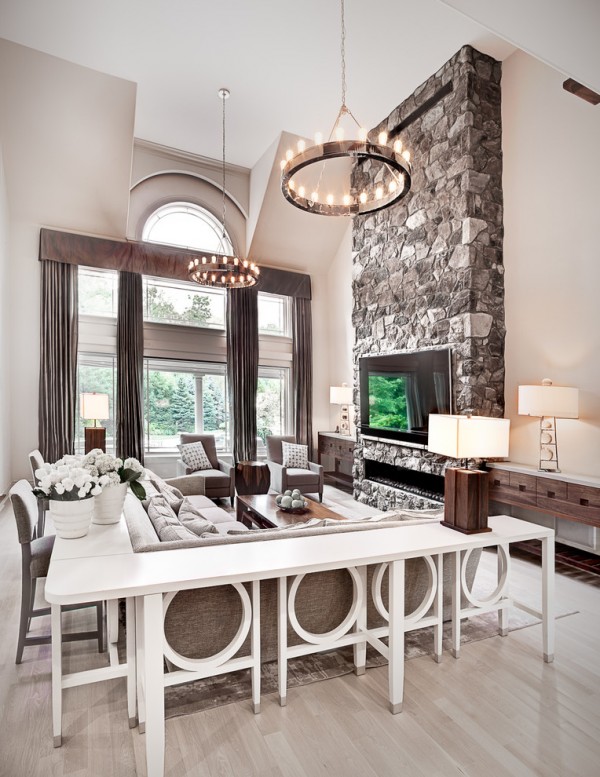 This L-shaped sofa table wraps around the sectional, and it's a challenge and work of art all in one. The part of it is used as a bar table, and it wows the mind. It's redefining the whole living room decor.
More Art Deco Frenzy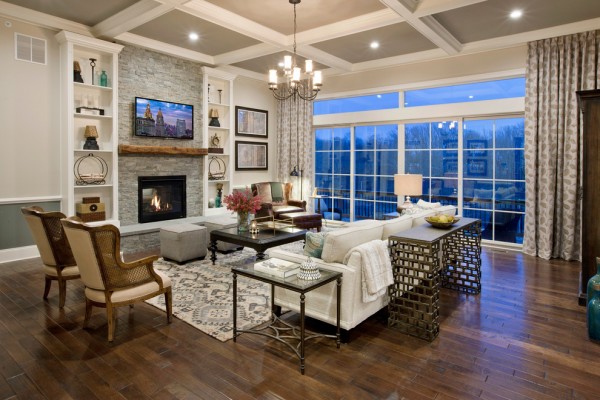 Yup, it's art deco again. And you know by now that we are suckers for it. But here's another option to show you how functional it is and how good it looks. Love it!
A Touch of Industrial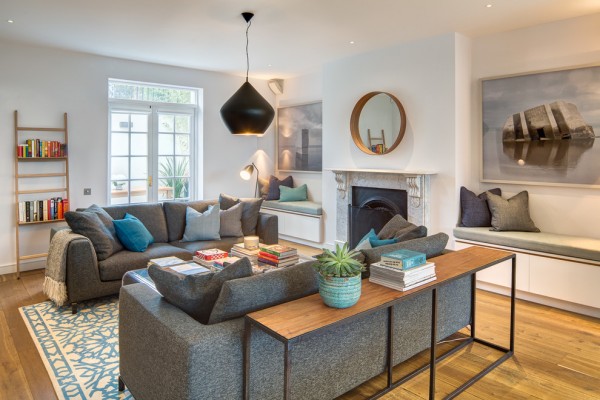 The iron frame and the natural wood stain of this console table provides a simple and elegant solution.
Bookshelves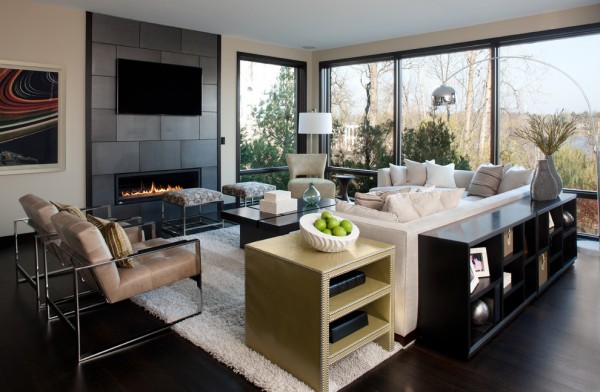 Here we go. Did you see it coming? A small bookshelf can be used as a sofa table packing tons of storage (good old Billy makes a come back). Do you know what else it does? It's an awesome makeshift room divider too.
Square Shapes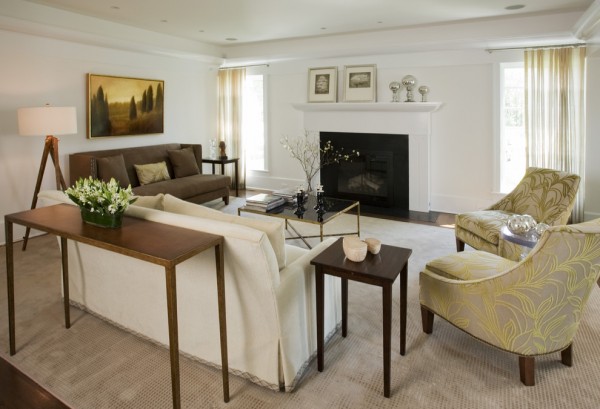 You can call this mid-century-inspired, and you will not be wrong. It helps that these tables are solid wood too.
Tiered Glass Shelves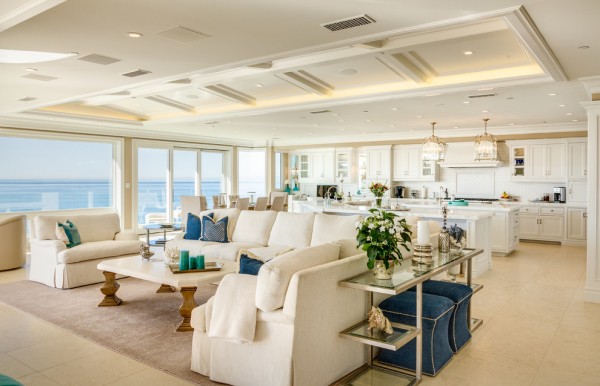 Glass and metal add class to the interior. Let's nod along at this design. It's expensive, but it's great.
Rustic Modern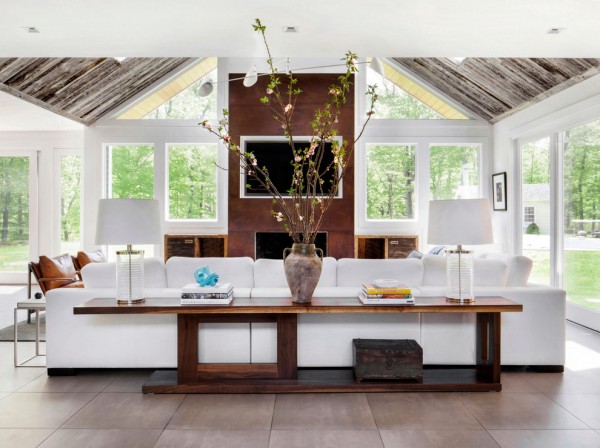 Rustic materials used to make modern designs. We love this concept. It helps you keep the earthy coziness while enjoying modern comfort.
Hairpin Legs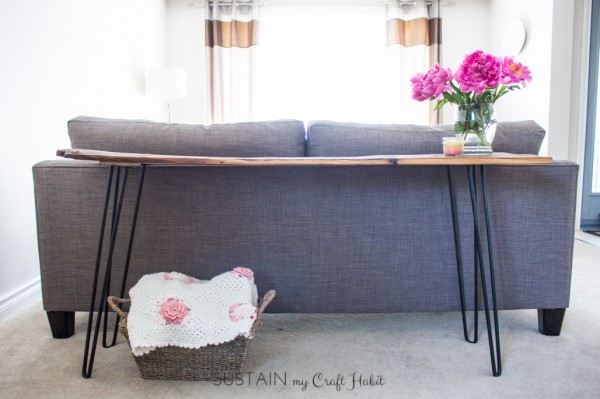 Learn how to make your own one-of-a-kind DIY console table with hairpin legs and a stained barn board surface. It's as good as it sounds (and looks).
Pipe Frame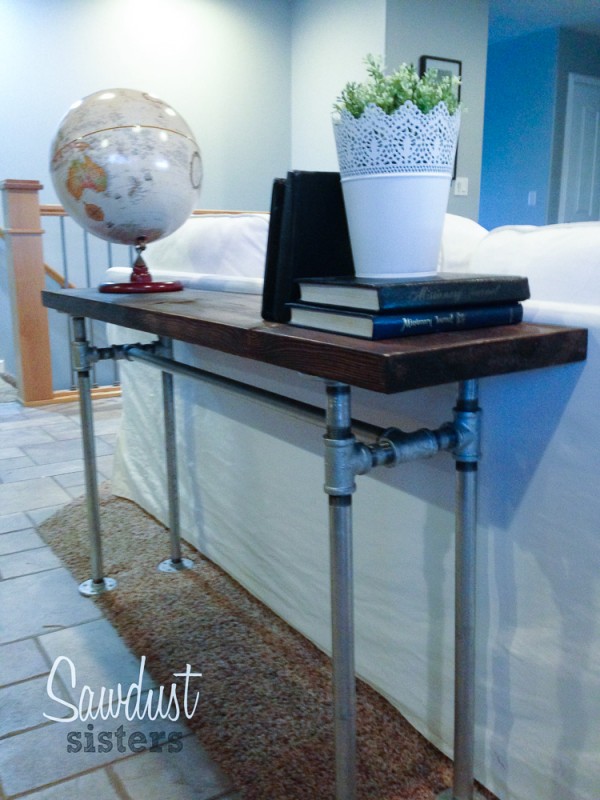 A simple project you can make with virtually no power tools. Build an easy sofa table with a pipe frame for any space and get that industrial farmhouse look!
Continue reading: