Last updated on May 19, 2020
The homes we see on the Big Screen often become the inspiration for what we do with our own houses. Therefore, movies ultimately become the hinge on which we start basing our ideas and mental mood boards on.
So today, we've compiled a list of some exciting home décor ideas from certain movies. No matter what your home decor style is, this list of 10 movies will inspire you to make some new changes in your home. Romantic movies or comedies will inspire you with modern classic or traditional decor ideas, Sci-Fi or action movies will encourage you to get out of your comfort zone and modernize your home with cool furniture and different gadgets.
You will find something for each lifestyle – from the soft, romantic decoration to modern furniture to the sharp edges of an industrial look to classic cozy furniture for traditional lifestyle. So let's have a look:
What's Inside
Be Boho Chic with "It's Complicated"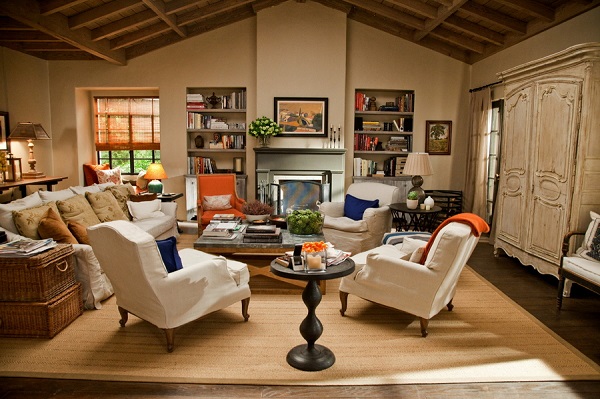 Nobody in this world can resist a good rom-com – especially if it has a wonder like Meryl Streep starring in it. Jane's Santa Barbara home is one of the best artsy Boho Chic creations you'll ever see. The use of plush furniture with distressed accents throughout the room creates a balanced backdrop for the more eclectic elements of the room. It's homey, comfortable and inviting. You can certainly take inspiration from some aspects – be it furniture selection, the layout of implementing accents.
Go Futuristic with the "Avengers" Tower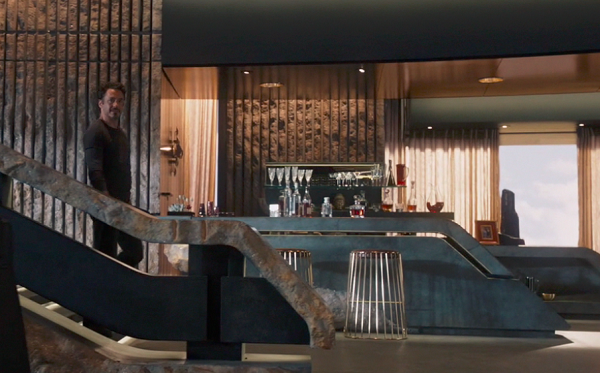 Who in the world is not raving about Marvel's Avenger's franchise right now? While the last blockbuster movie left us on the edges of our seats, its predecessors have also certainly given us some fantastic décor ideas. The futuristic style of design is perfect for those who love the sleek edginess of modernism. The stylish mini bar is a real attraction in the public zone of the tower. Bold and unique with sharp angles and an unpredictable style, this home bar is going to take your home aesthetic to a whole new level.
Modernize Your Home with "Crazy, Stupid, Love"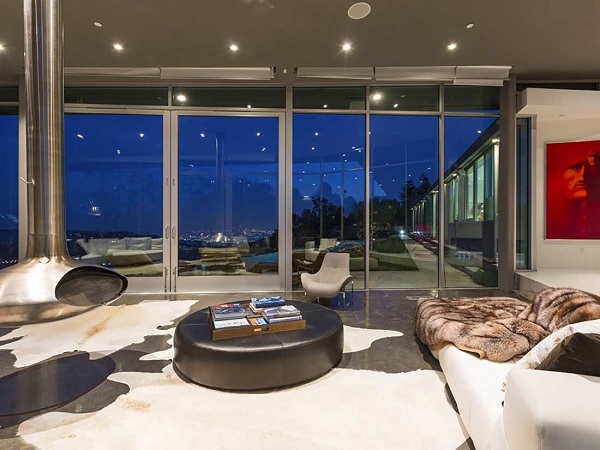 Everyone fell a little bit more in love with Ryan Gosling in Crazy Stupid Love, and that indeed also translates into his home in the movie. A culmination of modern contemporary ideas and large glass windows, there are a lot of décor ideas you can be inspired from. The cozy, welcoming hair-on-hide rugs that litter the floor coupled with the sleek furniture is an excellent way to add warmth to an otherwise austere ambiance. So, if your home is on the stark, minimalist side, then this movie-inspired idea is definitely for you.
Epitomize the Apartment Life with "Pitch Perfect"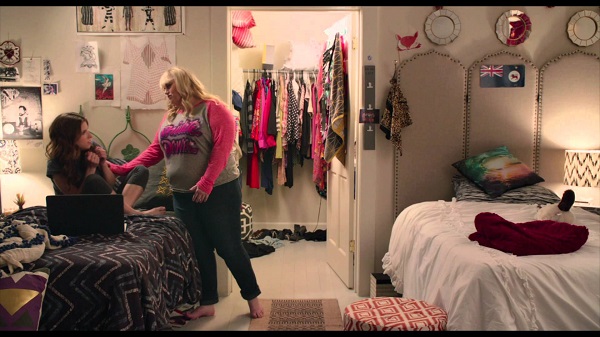 Let's be honest; many of us can't afford suburban homes or even full-fledged apartments of our own these days. This is why Becca and Fat Amy's shared apartment is such an act-awesome inspiration for us all. You can study the eclectic mix of mismatched accessories and furniture that are visually glued by sharp accents of shocking pink. You can use a similar aesthetic in your apartments and make it cohesive with one of your favorite bold colors as well!
Emulate the High Life from "Crazy Rich Asians"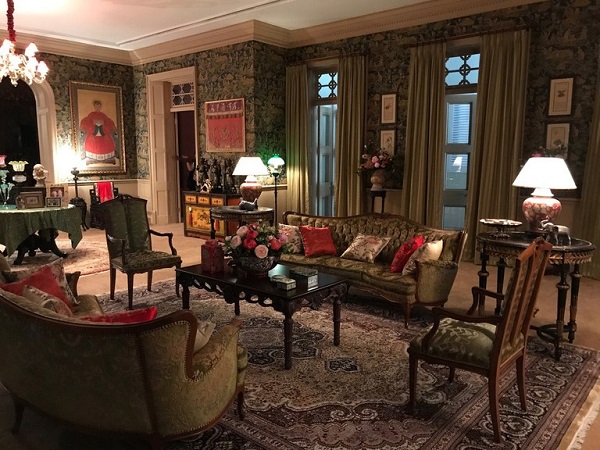 Crazy Rich Asians have become the next big Hollywood phenomenon, and the movie has spared no expense on its set design. Eleanor Young's home features an archipelago of classical-traditional-Victorian elements elegantly wrapped up in a single space. This tasteful culmination is the perfect inspiration for those who're looking for a more grandiose idea to decorate their home. From the furniture to the wall art to the rugs and each accessory, this home can give you a lot of ideas on how to make sense of them all.
Go Iconic with "Pretty Woman"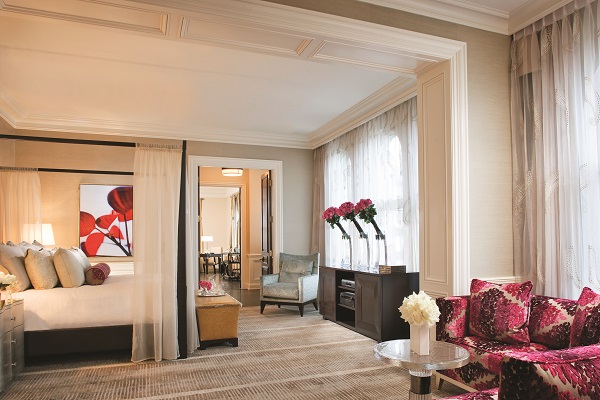 An iconic 90's phenomenon that shot Julia Roberts to instant stardom, Pretty Woman's suite from the Beverly Wilshire, Four Seasons Hotel is something of a cultural phenomenon. You can take inspiration from the sophisticated pink and white color scheme of the suite that has been offset with eclectic furniture. The use of sheer curtains is also an excellent idea – especially if you're searching for trendy window treatments that don't completely block off the outdoors.
Going Vintage Chic With "My Big Fat Greek Wedding"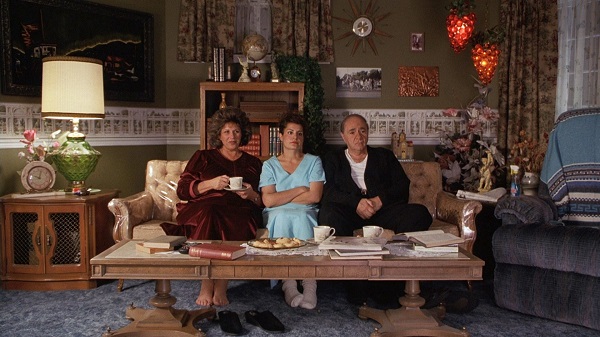 My Big Fat Greek Wedding was a sleeper hit that spawned an unsuccessful TV series and belated sequel. However, none of us can entirely forget the juxtaposed entity that was the Portokalos house. Behind its monstrously Greek façade lay a nostalgic 90s inspired vintage chic interior that could make for a fantastic inspiration even today. The low-brow aesthetic, the homely charm, the understatedly stylish furniture, and gorgeous light are all elements that are a total hot-trend hit even today.
Embracing Your Inner Bohemian with "Mamma Mia"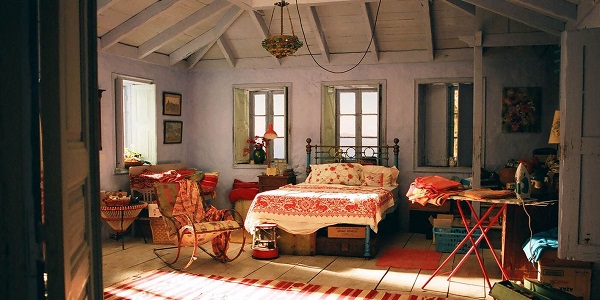 Both the dulcet tones of Abba and the stunning personality of Meryl Streep are what set this musical movie apart. However, the subtly stylish set design is also something that hipsters all around the world still aspire to even today. If you live in a studio apartment or a small home, then the cottage-style vibe would instantly attract you. The gorgeous window frames are such a treat to the eyes, while the iron-frame furniture is stylistically boho. The overlay of bright, jewel-toned colors also totally catches the eye.
Unleash Your Inner Contemporary with "Twilight"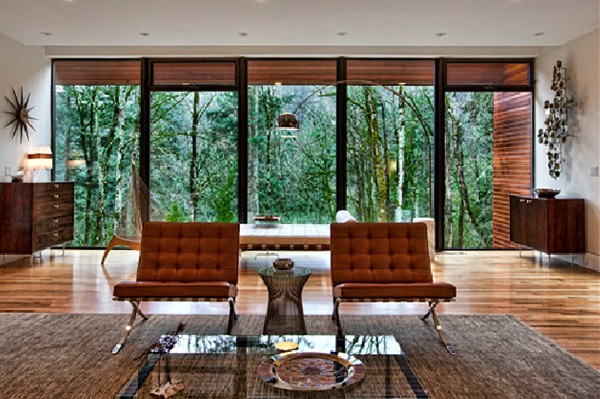 This monster franchise may be a hit-or-miss today, but back in the day, it was one of the most significant Hollywood phenomena's next to Harry Potter. If you're searching for gorgeous décor inspirations from this movie, then check out the entirety of the Cullen house. The 'vampire den' is a trendy cocktail of modern masterpieces like the Barcelona chair, huge French windows with natural floor accents to soften the sharp modern edges. It can be a study in how to decorate a modern contemporary home.
Satisfy Your Inner Princess with "Mean Girls"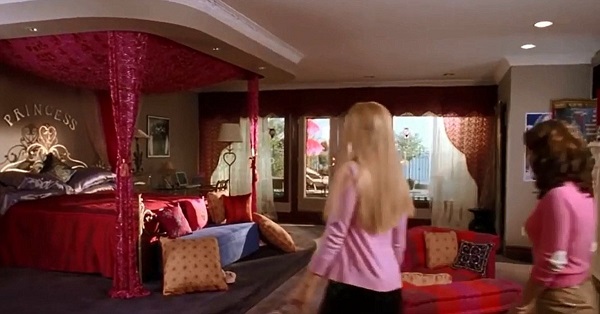 Regina George was the godmother of all mean girls, and her room in the movie is just as iconic as her character. A luxurious concoction of bright, popping pinks mixed with classical accents, this can be the perfect inspiration for those who want to decorate a large bedroom. You can opt for the princess-style bed, the stylish collection of ottomans and throw pillows or even the stylishly cut window curtains.
So, these are some great home décor ideas that you can garner from movie sets. If you want to try your hand at searching for some of the best movie set-designs, then filter your search with the 50 Greatest Online Resources for Movieholics.
Continue reading: