Last updated on November 28, 2023
Are you trying to figure out how to make the most of your small bedrooms? Do you think a Murphy bed would benefit you?
If you answered yes to these questions, you're in the right place. First of all, a Murphy bed is designed to slide up, so you don't lose any space by having it. Secondly, we have a wide range of cabinet style Murphy bed options, designed to match your style and preferences.
Let's delve into everything you need to know to choose the Murphy bed that's best for you and your room.
What's Inside
The Basics of Murphy Beds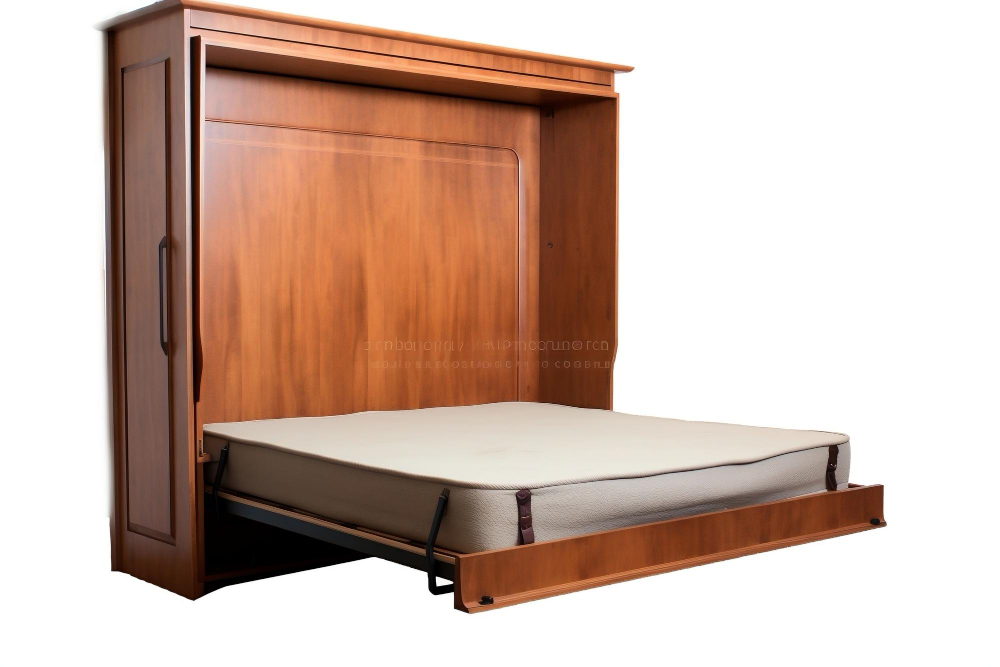 Simplicity and function are the core pillars of a Murphy bed's design. A Murphy bed, also known as a wall bed, is a bed that folds up against the wall or inside a cabinet when not in use. Invented over a century ago by William Murphy, the design's primary purpose was saving space, a need that is still prevalent today.
The Charm of a Cabinet Style Murphy Bed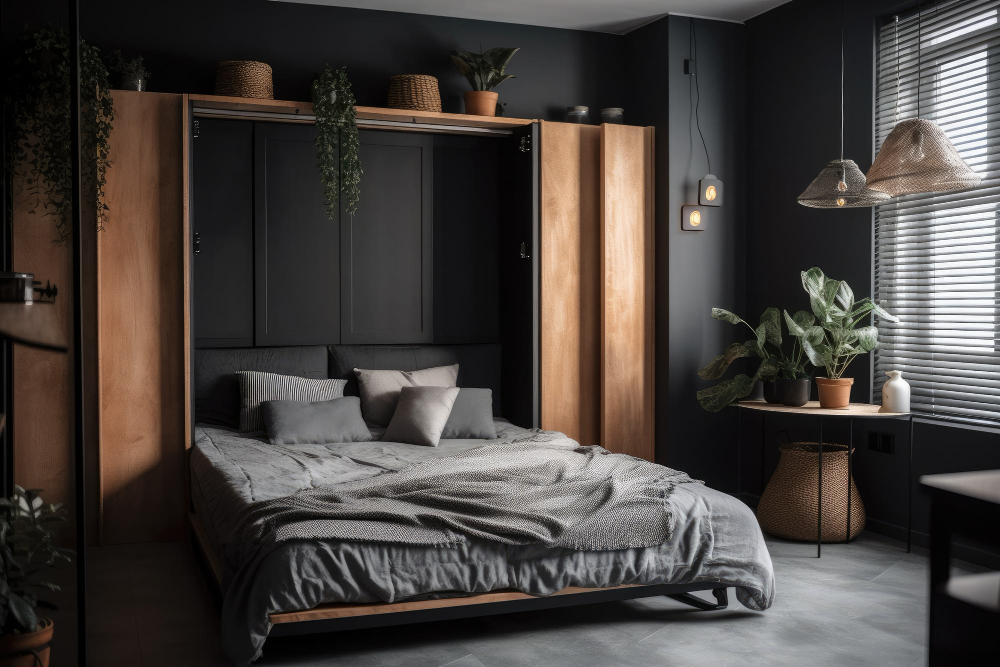 Cabinet-style Murphy beds make any room look more stylish and classy. When the cabinet is closed, it blends in with the rest of your decor, keeping the room's good looks. When the bed is opened, it turns into a comfortable sleeping area that doesn't skimp on quality or ease of use.
Space-saving Elegance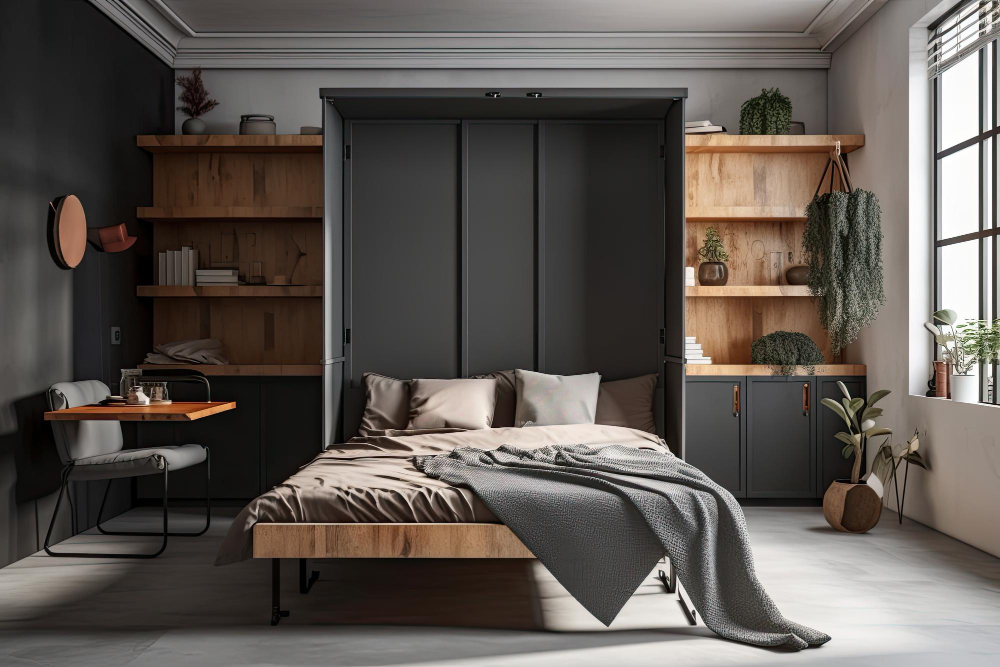 If you're struggling with limited space in your home, a cabinet-style Murphy bed could be the solution you need. By day, it is a stylish piece of furniture that can even provide storage solutions. By night, it transforms into a cozy and comfortable bed. This dual functionality makes it a perfect addition to any small apartment or studio.
Innovative Design & Functionality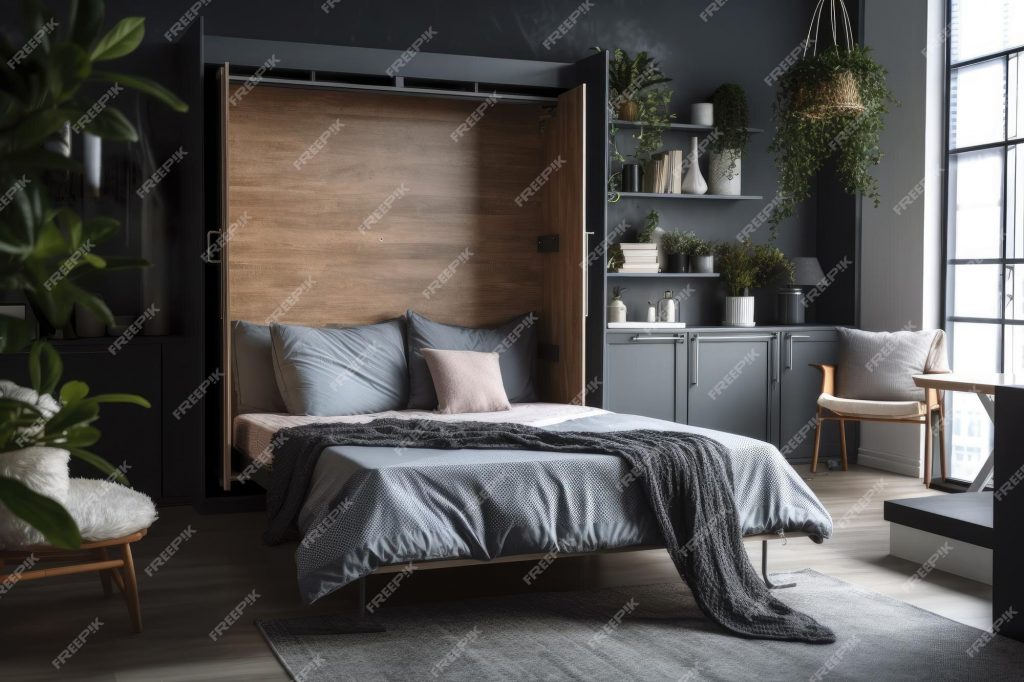 It's not just about how nice a cabinet-style Murphy bed looks; it's also about how well it works. These days, modern designs have extras like desks, lighting, and charging ports built right in. These features make the experience better in more ways than one, like while sleeping.
Making the Right Choice
Because there are so many choices, it can be hard to pick the right cabinet style Murphy bed. When making a choice, it's important to think about things like the size of the space, your budget, and your own personal tastes. Taking these things into account will help you choose the best Murphy bed that fits your needs and looks good in your home.
Regular Murphy Beds
Regular Murphy bed designs are the original version of this space-saving invention. They have a simple Murphy bed design that puts function first. Most of the time, these beds are attached to the wall and can be pulled down when needed. This makes them perfect for studio apartments or small rooms.
Even though they are very basic, regular Murphy beds can be set up in either a horizontal or vertical position, so you can pick the one that works best for your room. They also come in a variety of styles to match your home's decor, from simple and modern to fancy and traditional.
Murphy Desk Beds
Murphy desk beds are the perfect example of how functions and styles can work together. During the day, they can be used as a large, useful workstation for your home office.
They change into a comfortable bed at night. This one-of-a-kind design not only makes the most of your space, but also saves you the trouble of setting up an extra room or workspace. With shelves and drawers built right in, these beds give you a lot of storage space to keep your room clean.
Bookcase Wall Beds
Bookcase wall beds offer a unique blend of functional sleeping space and stylish storage solutions. During the day, they serve as a splendid bookcase, displaying your favorite books, collectibles, or decorative items.
When night falls, the shelves smoothly pivot to reveal a comfortable bed, maximizing your room's functionality without compromising its esthetic appeal. The design flexibility of these beds allows them to easily blend with your home's existing decor. Thus, bookcase wall beds are an ingenious solution for those seeking to optimize space without giving up their love for books and stylish interiors.
Murphy Bunk Beds
This Murphy bed has a creative spin on the traditional Murphy bed, perfect for families with limited spaces or for those who frequently host overnight guests. These beds, stacked vertically, conveniently fold into the wall when not in use, freeing up precious floor space.
Despite their compact design, they do not compromise on comfort or safety, often incorporating sturdy ladders and guardrails. The bunk bed version still adheres to the Murphy bed principle-blending seamlessly with your room's esthetics during the day while providing a practical sleeping solution at night.
Murphy Cabinet Beds
Murphy's cabinet beds are the epitome of space-saving elegance, appearing as a stylish cabinet by day and transforming into a comfortable bed by night. They are perfect for small spaces, offering additional storage and functionality without cluttering your room.
The cabinet's exterior can also serve as a decorative element, blending seamlessly with your existing decor and adding character to your space. As with all Murphy beds, your primary focus is to optimize your living area while also guaranteeing restful sleep. Therefore, choosing a Murphy cabinet bed is an investment in aesthetics, functionality, and comfort.
Sofa Murphy Beds
Sofa Murphy beds are a brilliant innovation, providing a two-in-one solution for your living and sleeping needs. By day, it functions as a comfortable sofa for lounging or entertaining guests.
By night, it transforms into a cozy bed, ensuring a good night's sleep. The hidden bed is easy to set up and doesn't require moving the sofa, offering maximum convenience.
Moreover, the style and design of these sofa beds can be tailored to suit your interior decor, ensuring seamless integration into your living space. Investing in a Sofa Murphy bed adds versatility and maximizes the use of space in your home.
Choose the Best Cabinet Style Murphy Bed for You
Transforming your room with a cabinet style Murphy bed not only saves space but also offers a stylish and versatile design option. With a variety of cabinet styles available, you can easily find the perfect fit for your room.
Don't hesitate to upgrade your space and maximize its potential with a Murphy bed today! Visit space-saving websites for more information and to start your room transformation now.
Interested in learning more? Be sure to check out some of our other articles before you go!
Continue reading: