Last updated on October 25, 2023
Use these four simple tips to design a functional and visually appealing small bedroom. Read on!
One of the perks of having your own bedroom is you can design it in any way you want. You have the freedom to incorporate virtually anything you want to the space to make it match your personality and suit your needs.
However, your big interior design ideas can meet a roadblock if you happened to have a small bedroom. After all, when square footage is at a premium, you might have to scale down the size of your bedroom furniture and the accent pieces you'll choose to ensure that you're maximizing the space wisely.
Given a small bedroom's size limitations, designing the space can be tough. Nevertheless, there are plenty of interior design tips and tricks you can use to incorporate your big interior design ideas into your small bedroom with ease. Here are four of them.
Designing a small bedroom can be a challenging task, but it's not impossible to create a cozy and functional space that meets your needs. With the help of the techniques we'll share below, you can transform a small bedroom into a comfortable and stylish retreat, no matter if you're dealing with a tiny apartment bedroom or a guest room with limited square footage.
What's Inside
Measure First Before Making a Purchase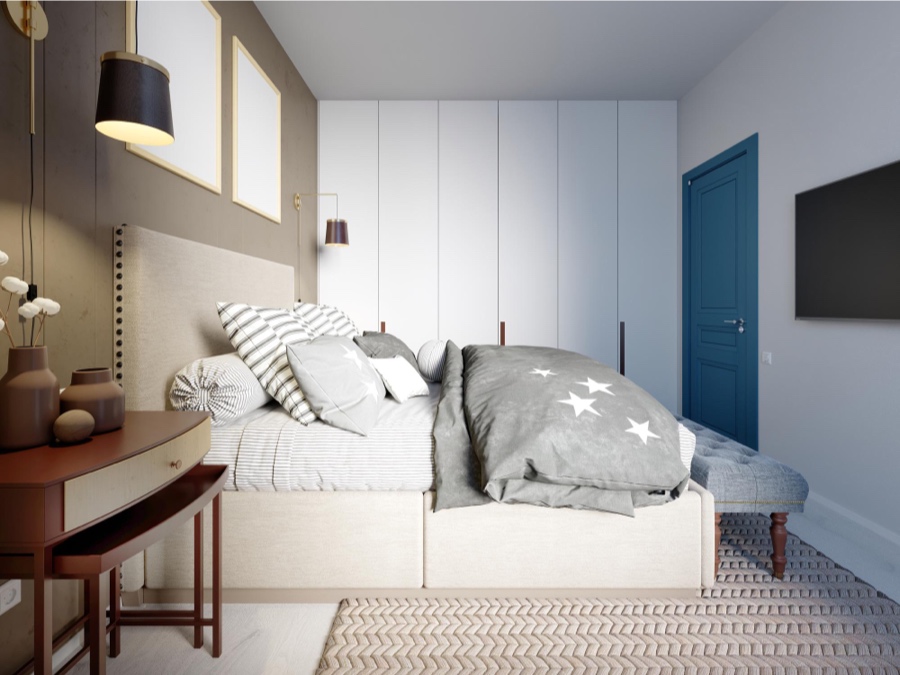 Designing your bedroom can be a whole lot of fun since you're letting your creative side shine. However, if you let your excitement take over, you're more likely to make interior design mistakes, like purchasing a piece of furniture before measuring it.
There's no doubt that there is a lot of stylish bedroom furniture out there that suits your interior design vision. But if you're focusing too much on how the furniture looks, you could forget to consider its other important aspects like its size.
Furniture that's too large will occupy more floor space, making it more difficult to add more things to the room. You might also have trouble getting the furniture to fit through your bedroom door. Thus, whether you're looking for a shelf at a home furniture store or a bed frame for sale online, make sure to measure its dimensions first
Invest in Multifunctional Furniture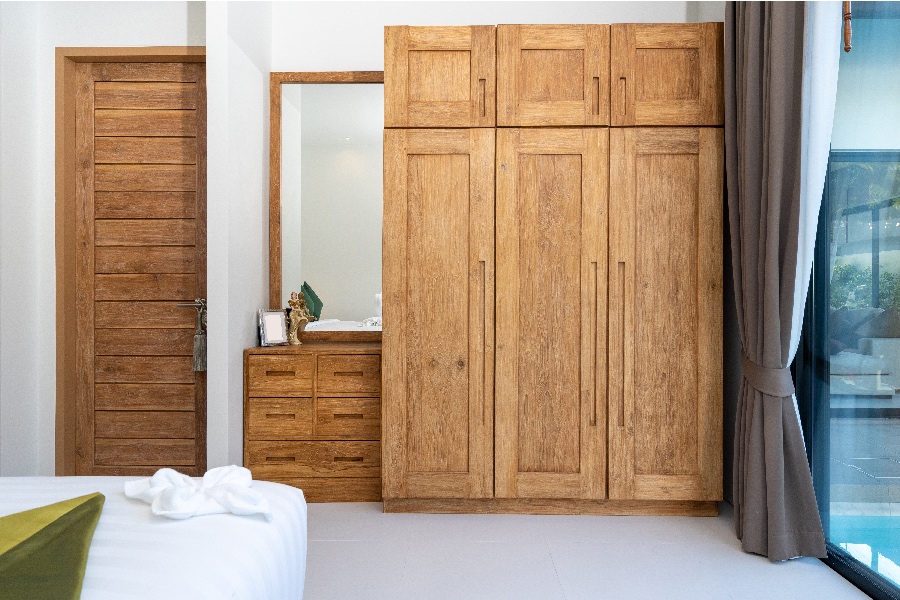 You might think that since you're working with a small space, your bedroom furniture choices are limited. On the contrary, this actually gives you a chance to broaden your furniture options.
Because of the room's limited size, you're likely to be more interested in space-saving multifunctional furniture pieces that offer versatility and efficiency–qualities that will be welcome in any small space. 
There are many such pieces of furniture that address particular lifestyle needs. For example, if you're the type of person who loves inviting your friends over to your one-bedroom home, then a sofa with a pull-out bed might just be for you.
This multi-functional furniture is designed with a mattress underneath, which you can pull out by its frame. Once the mattress is out, you can cover it with bedding to make it more comfortable. With this furniture, you can rest assured that your guests won't be sleeping on the floor.
If you're a bibliophile who works from home, on the other hand, you can get yourself a bookshelf with a fold-down desk. With this multi-functional furniture, you'll have enough space to organize your books and a desk where you can work with your laptop.
The furniture's fold-down element is also an excellent space-saving feature because you can reclaim more of your bedroom's space by simply folding the desk back up once you're done.
Other bedroom pieces you might be interested in investing in include:
Headboard with shelving
Slim wall-mounted cabinet with mirror
Storage ottoman
Convertible sofa bed
Loft bed with integrated storage and desk
Use Your Bedroom's Walls, Ceiling, and Floor as Additional Storage Space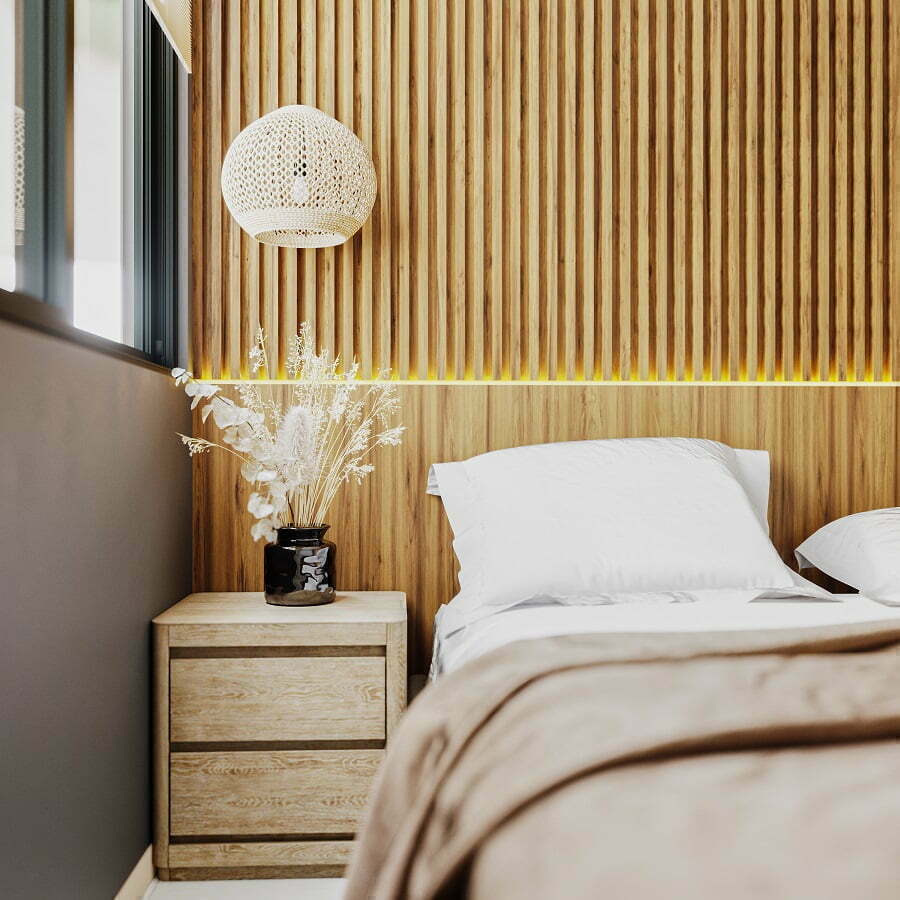 The walls, ceiling, and floor of your bedroom are more than just flat surfaces that make up the space. They're also parts of the room that have the potential to increase your storage space.
You can find storage solutions that are specifically designed to be installed on the walls, in the ceilings, or underneath the floor.
For the walls, you can install floating shelves where you can place your books, small indoor plants, and decorative pieces.
For the ceiling, you can install an overhead storage system to keep your shoes, bags, and clothes accessible without them occupying any floor space.
Finally, for the floor, you can build drawers into the flooring underneath a secondary layer. This way, you can easily retrieve and return items while keeping them hidden in plain sight when not in use.
Use Interior Design Tricks That Make the Space Feel and Look Bigger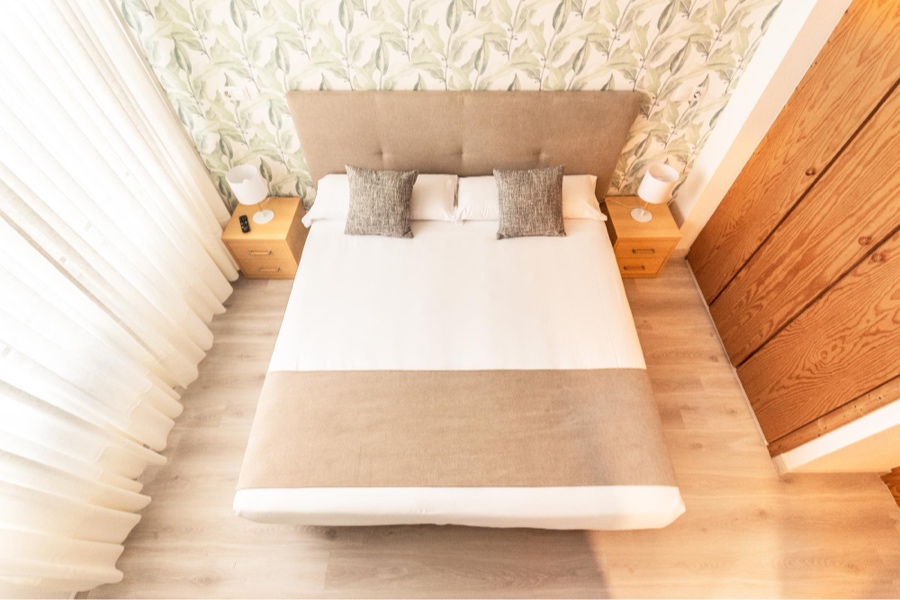 Your room might still feel a little cramped even if you're using space-saving furniture. Fortunately, there are a lot of interior design tricks you can use to make your room look bigger and feel more spacious.
Installing horizontal planks on one or more of the walls in your room, for example, will make your room look and feel bigger. This is because the planks create a visual trickery that emphasizes the width of the bedroom.
Another trick is using a mirror to reflect natural light. By placing a big mirror opposite or adjacent to the source of the natural light (e.g. a window), you're encouraging light to be reflected around the room, making it feel more open as a result. The mirror can also visually enlarge the bedroom to make you think that the room's square footage is bigger than it really is.
Designing a small bedroom doesn't mean that you have to keep your ideas small. You can still incorporate many of your big design ideas, as long as you follow these design tips that can maximize your bedroom's limited square footage.
Continue reading: