Last updated on September 19, 2021
Want to try something new and trendy in your kitchen design? These 3 easy tips will help you embrace a bold trending design. Read on!
White kitchens had a moment, but these days, it's all about kitchens with dark and rich colors, standout accents, and unusual backsplash tiles. If you think that a bold kitchen will suit your personal aesthetic better than the usual, clean-but-dull white kitchen look, pay close attention to these design tips. They'll help you to create a kitchen that has so much style and visual impact. As you'll soon discover, getting creative in the kitchen is about more than chopping, dicing, and seasoning.
What's Inside
Choose a Rich and Dark Palette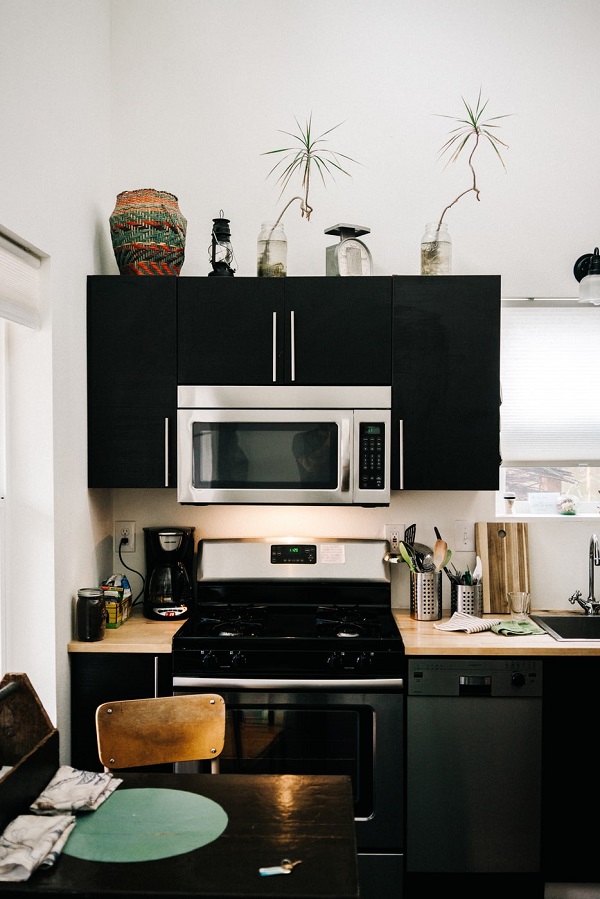 Some people shy away from using rich and dark hues for kitchen design, but they shouldn't because these types of colors add so much ambience and character. Whether you choose midnight blue, forest green, garnet or any other gorgeous jewel tone that's on the darker side, you'll find that your kitchen takes on the vibe of a Michelin-starred restaurant. When choosing more than one color for your darker kitchen design, consider opting for cool or warm tones.
For example, forest green will pair well with burgundy, which is also cool, but won't look as good with a warm color, such as periwinkle. A rich palette will also highlight the beauty of your lighting fixtures and appliances, such as an induction cooktop, which is a type of cooktop that is rapidly becoming a stylish and practical alternative to a conventional cooktop, and doesn't generate extra heat in the kitchen.
Opt for Standout Accents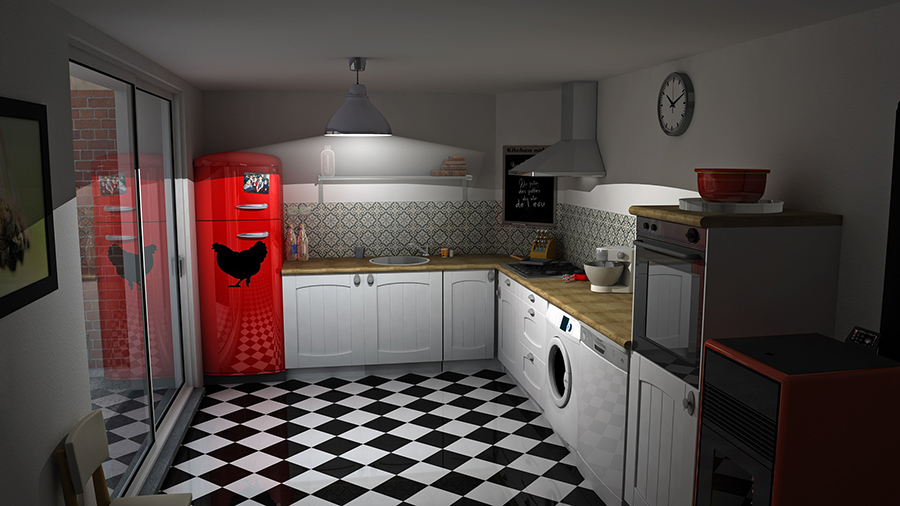 Chic, high-tech lighting fixtures, and cooktops are examples of standout accents that are also functional. Other examples of standout accents include planters, artwork, wallpaper (in rich, dark colors, of course), and cabinetry. If you can't afford to do a full kitchen reno, you may want to refinish existing cabinets in a richer, darker hue. This is something that you may be able to do yourself for a reasonable price.
Cabinets will become a focal point when they are finished in the right color. Another strategy is choosing furnishings, such as a dining table and chairs or a sideboard, which are finished in bold black or a dark jewel tone. Any metallic accents, such as light fixtures, should be bronze, antique gold or antique silver.
Add a Unique Backsplash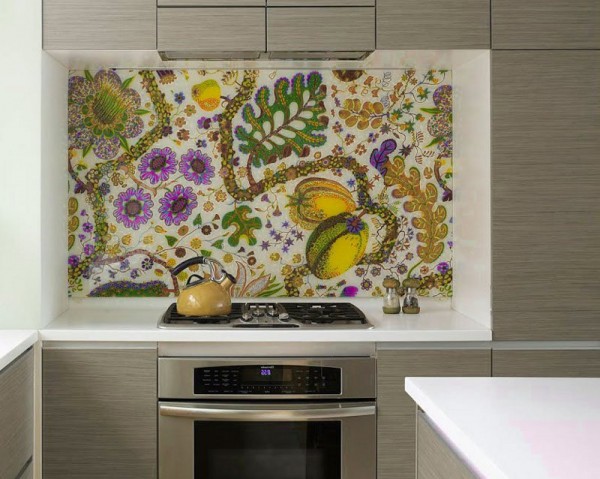 To finish the bold kitchen look, add unique backsplash tiles. Subway tiles are trendy, but it may be wise to branch out, since these tiles are everywhere these days. Mosaic tiles in darker colors with interesting patterns will be wonderful options. For example, tiles with Moroccan patterns will add intricate beauty in an instant, while being bold enough to draw the eye. Glass tiles tinted in richer shades are also exciting choices.
Now that you know some easy ways to make kitchen design bold and beautiful, you'll be ready to express your personal style in the heart of your home. When you create a bold kitchen, you'll love spending time there, and so will your guests.
Continue reading: