Last updated on September 23, 2023
Choosing the right window treatment is crucial in enhancing your home's aesthetic appeal and functionality. It's about decorating your windows and creating the perfect ambiance, regulating natural light, and ensuring privacy.
Window treatments come in many styles, colors, and materials to match your home décor and personal style. This guide will provide comprehensive insights to help you navigate the various options and find the perfect window treatment that complements your home and meets your needs.
What's Inside
Review Different Types of Window Treatments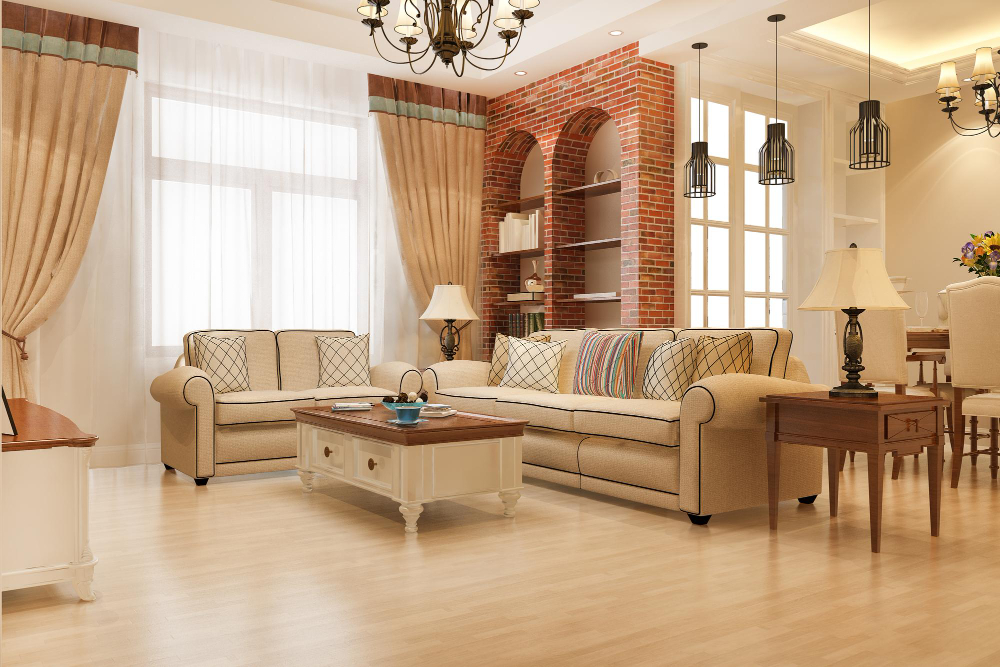 One of the key elements in designing the perfect living space is choosing the right window treatments. With so many options available, choosing which one is best suited to your décor can be overwhelming. When selecting window treatments, it's essential to consider the colors and materials.
Suppose you want to add a touch of traditional charm and sophistication to your home. In this case, you could opt for window awnings. Look for professional contractors who can install window awnings in Melbourne and other areas in Australia.
Alternatively, you could opt for exterior shutters to bring a classic look to your home. Shutters are available in different materials such as wood, vinyl, or composite to blend with your existing décor.
Determine the Purpose of the Window Treatment
The purpose of the window treatments is an important factor to consider. Ask yourself what you're looking for in a window treatment – is it light control, privacy, or energy efficiency? This will help you narrow down your options when selecting the right type of window covering.
For instance, if you want to increase privacy and reduce outside noise levels, you could opt for blackout curtains. They come in various colors, styles, and designs to complement your décor.
Or, if you're looking for a more energy-efficient solution, cellular shades are an excellent choice, as they help regulate the temperature inside your house by blocking out the UV rays from the sun. 
Assess Your Home's Design Style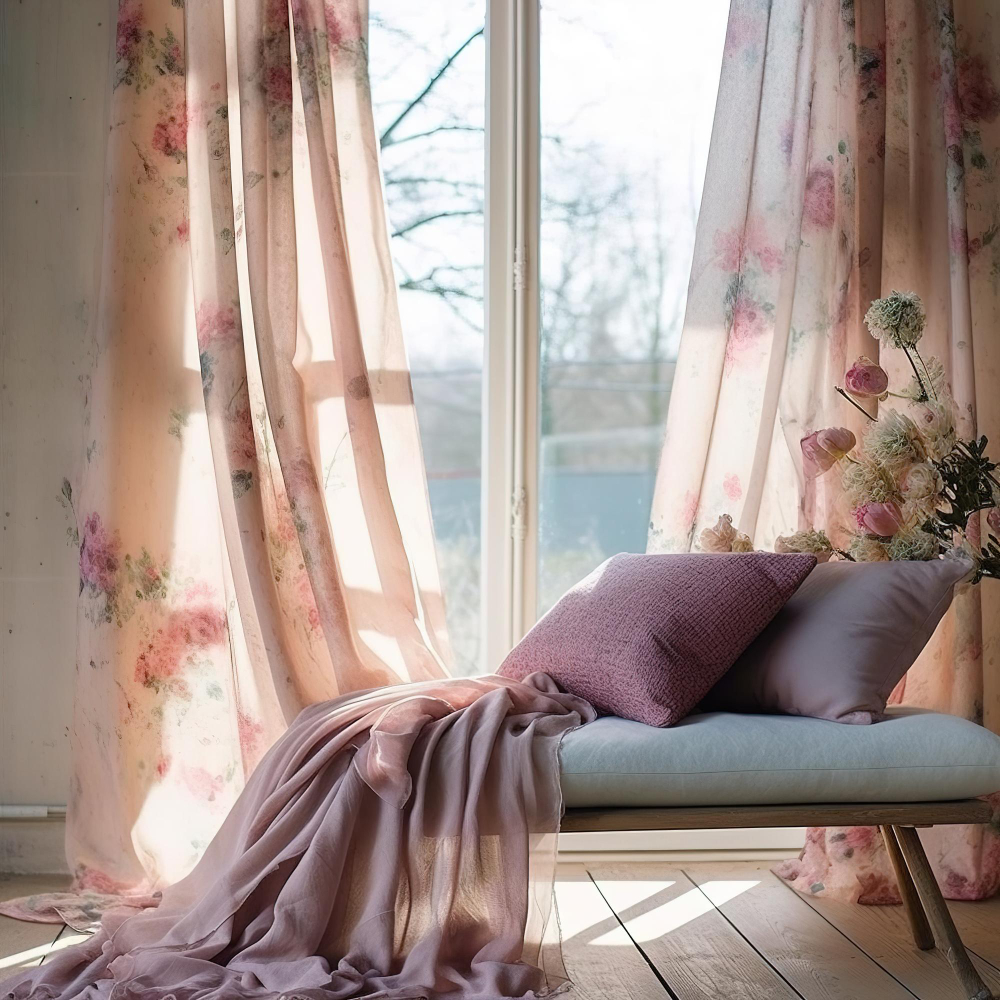 They say that home is where the heart is and where you express your style and taste. From the color of the curtains to the type of shelving you choose, every little detail contributes to the overall vibe of your home. If you want to update your living space but need to know where to start, the first step is assessing your design style.
Are you drawn to clean lines, sleek materials, and a minimalist aesthetic? Then you might be a fan of modern design. Or you may favor rich textures, ornate details, and a sense of history – in which case, traditional design is more your speed.
And if you're all about bold patterns, bright colors, and a playful flair, then contemporary design could be the way to go. Whatever your style, taking the time to understand it will help you create a home that truly feels like yours.
Consider the Seasonal Changes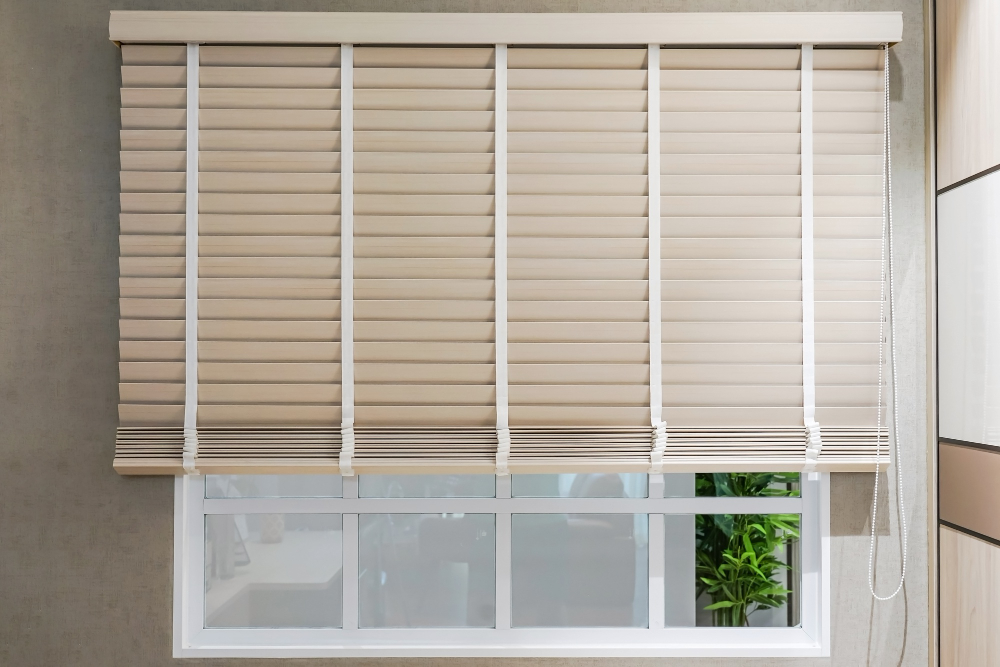 Your window treatments should be able to withstand the changing seasons. If you live in an area with extreme temperatures, your windows must be properly insulated and protected from the elements.
This could mean using thermal curtains in winter to help trap air and keep warm air inside your home or light-hued shades in summer to reduce heat transfer from sunlight.
Whichever window treatment you choose, ensure it fits your needs throughout the year. Think about which type of material would be most suitable for the climate in your area, and ensure that all fixtures are securely mounted to prevent any accidents or damage caused by strong winds or temperature fluctuations.
Consider Installation Options and Maintenance
The last step in finding the perfect window treatment for your house is considering the installation options. Depending on your budget, you can opt for DIY solutions or professional installations. Hiring a contractor might be the best choice if you're looking for a hassle-free solution, as they are experienced and knowledgeable about window treatments.
Once you've bought and installed your window treatments, keeping up with regular maintenance is important. This means dusting off the blinds or curtains every few weeks and cleaning them as necessary.
You should also regularly check for any signs of damage, such as rips, tears, or frayed edges. Doing so will ensure that your window treatments last longer and continue to look beautiful.
Ensure All Measurements Are Accurate
It is essential to take accurate measurements of the window and surrounding area before you buy any window treatments. Remember to measure from the top of the frame to the bottom and from side to side. This will ensure that you get the right size for your windows, so there's no unnecessary hassle when it comes time for installation.
If you're buying window treatments online, double-check the measurements you've taken. Ensure that all measurements are accurate, and keep in mind any clearance space you need for the window treatment to work properly. This will help ensure everything runs smoothly when ordering your window treatments.
Shop Around for the Best Deals
Finding the perfect window treatment can be an exciting journey that takes time, but rest assured, it's worth every moment invested. To ensure you make the most informed decision and get the best deal possible, take the opportunity to shop around and compare prices from various reputable vendors.
With a wide range of materials and styles available, exploring the vast array of options can be a delightful experience that allows you to uncover the perfect window treatment that complements your unique aesthetic and functional needs.
Don't forget online stores as well. Many websites offer great discounts, so you can often find the same product at a lower price than in-store.
And if you're looking for a specific style or material, you may be surprised to find it offered at an even cheaper rate. So, take your time and browse around to get the best deal on window treatments that will complete your home design.
Finding the perfect window treatment for your house doesn't have to be a daunting task – with a little planning and preparation, you can easily find the ideal piece to add beauty and style to your home. Follow these steps, and remember to have fun.
With patience and research, you'll be sure to find window treatments that fit your needs without breaking the bank. Whether you're looking for something traditional, modern, or contemporary, take the time to explore different options and find one that will bring out the beauty of your home.
Continue reading: