Last updated on January 14, 2021
Looking to make the best use of your kitchen space? These clever tips and tricks will help you save space without cluttering it up. Read on!
Whatever the size of your kitchen, you can always use a bit more storage space. It's possible with a little bit of organization to maximize space practically and stylishly.
Let's take a look at some innovative ways to create space so that you can have what you need at your fingertips while still enjoying the look and feel of your kitchen.
What's Inside
Go for Rails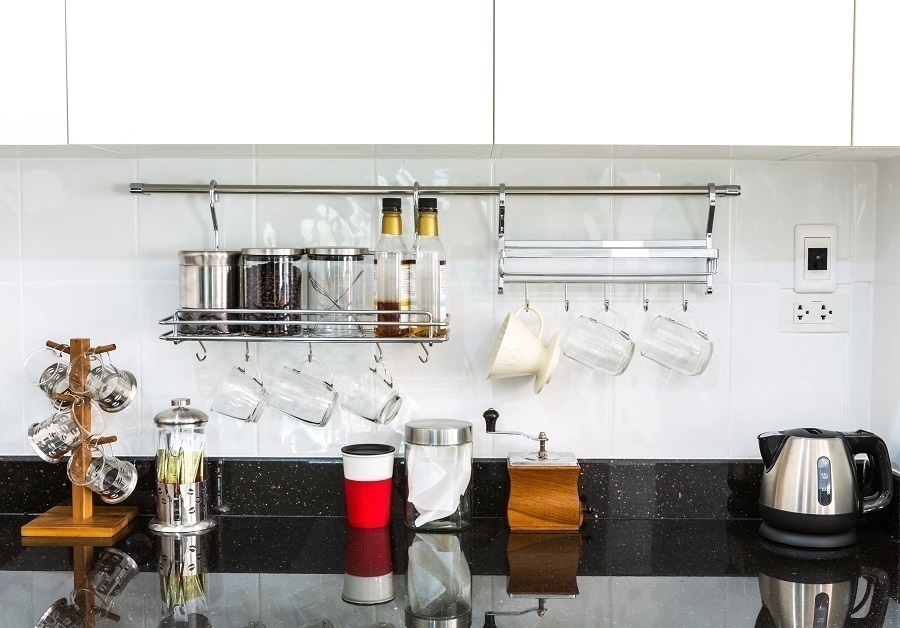 Look around your kitchen and see where you can put rails for hanging your kitchen utensils, pots, pans, dish towels, oven mitts, and other items. Check if you have room between the underside of your cabinets and your kitchen counters.
If you have incredibly beautiful pots and pans that you'd like to show off such as colorful enamels, bronze, or ceramic items, consider a ceiling-mounted rack.
If you love the idea of a ceiling rack but don't want to put pots and pans there, try a hanging herb garden.
Try Some Hanging Baskets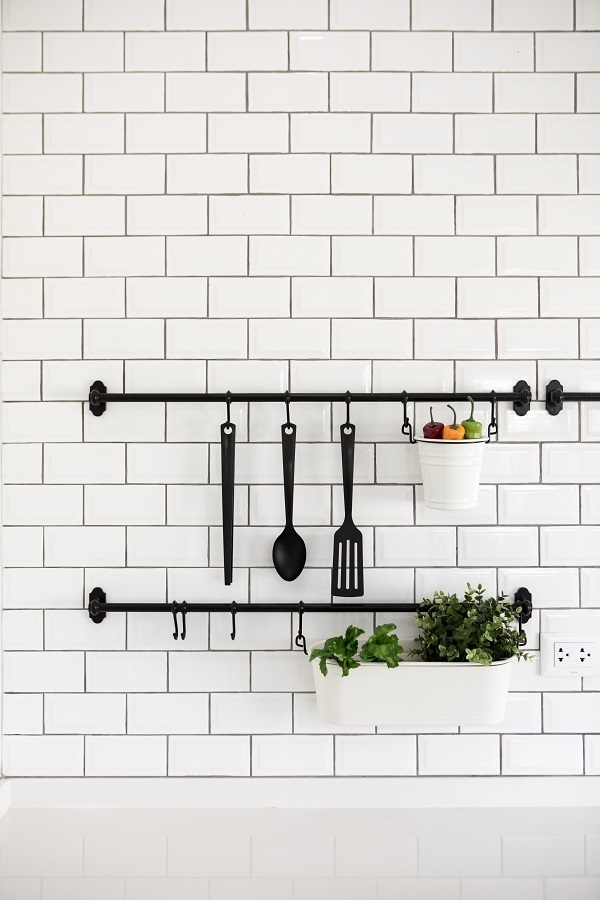 Hanging baskets aren't just for plants. When you've just bought a selection of fruits and vegetables, instead of cluttering up your kitchen counter, try storing them in hanging baskets. You could hang either a single or a three-tiered unit in a corner to match your kitchen style.
Hanging baskets are perfect for storing apples, pears, oranges, bananas, potatoes, onions, and garlic. The more colorful your produce, the better it will look, too!
Install Door Sleeves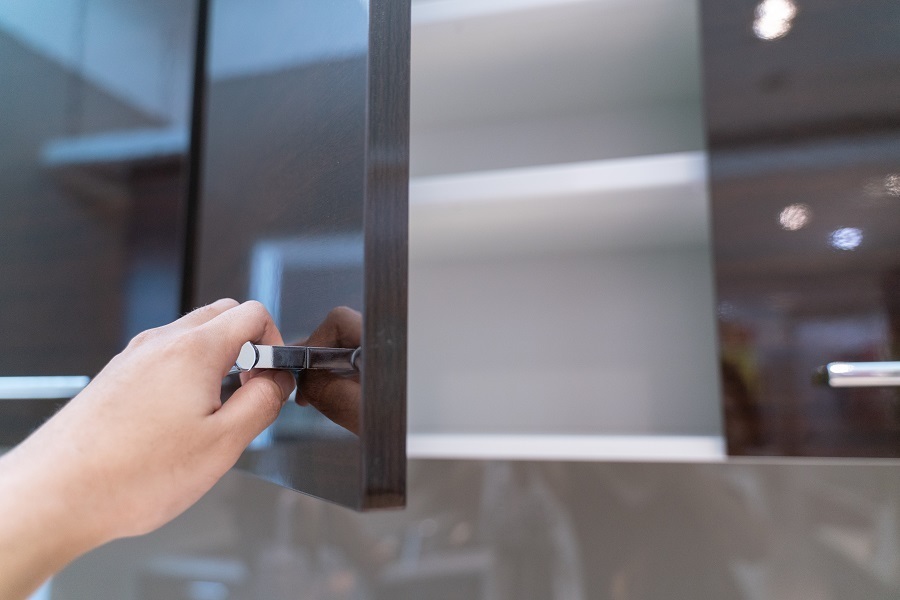 Door sleeves are useful for storing cutting boards and knives. By putting a rack on the inside of a cabinet door, you can easily store several cutting boards, and you can buy or make a cabinet door knife rack yourself.
You can also mount some hooks on the inside of cabinet doors for hanging measuring cups and spoons, lids for pots and pans, or other small items.
Use the Space Above Windows and Cabinets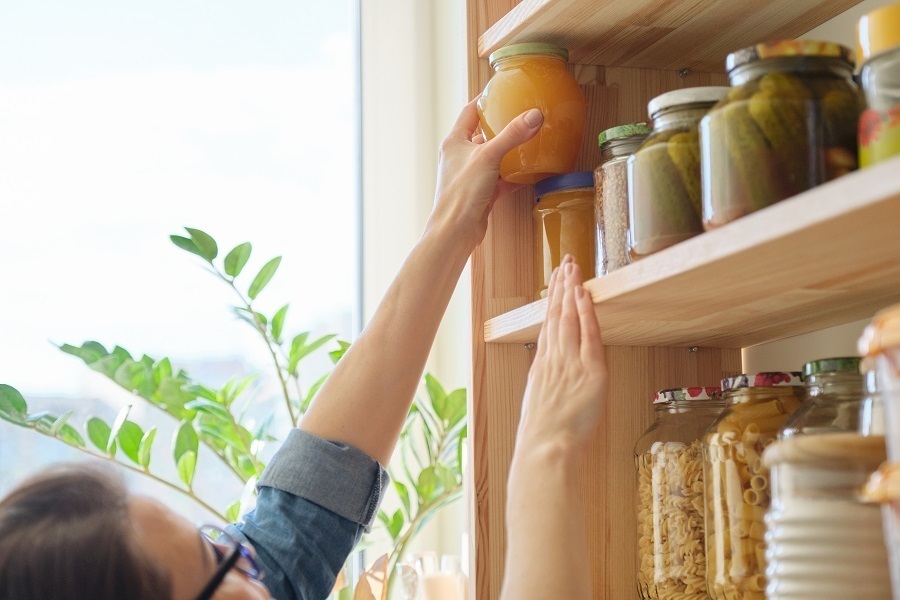 No need to let space above windows and cabinets go to waste. You can put storage baskets on top of cupboards for items that you don't use that often.
For items that are pretty to look at, fix a shelf along the top of a window for more open storage.
Use Glass Jars and Other Clear Containers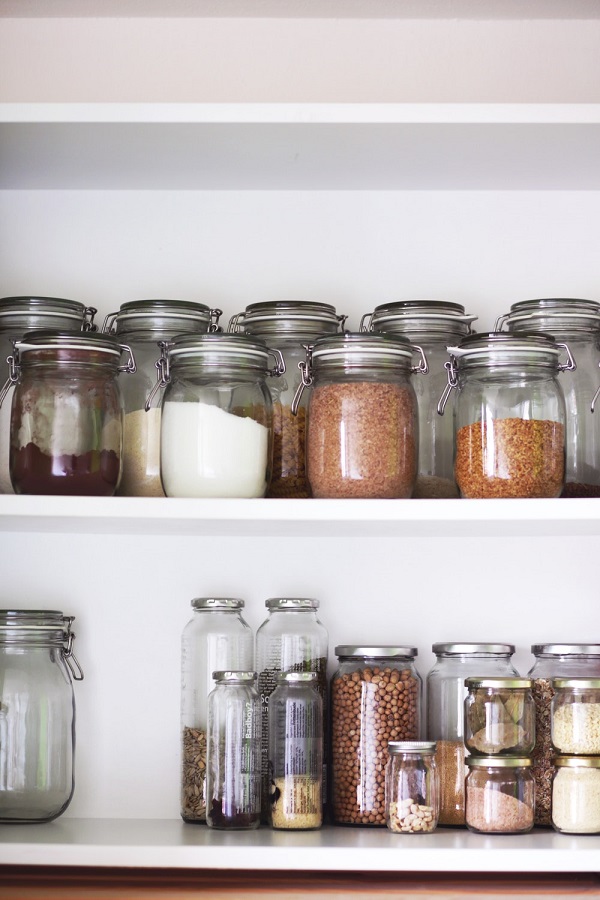 Store dry goods like beans and pasta in glass jars so that you can see at a glance what you've got.
Filled glass jars don't need to be tucked away in a cupboard – they can look quite attractive when placed on countertops or wall shelving.
Instead of opaque plastic containers that oblige you to open them to remember what's inside, try clear BPA-free containers. Label them if you need to (use a label maker), and store them together.
Consider a Wall-mounted Drying Rack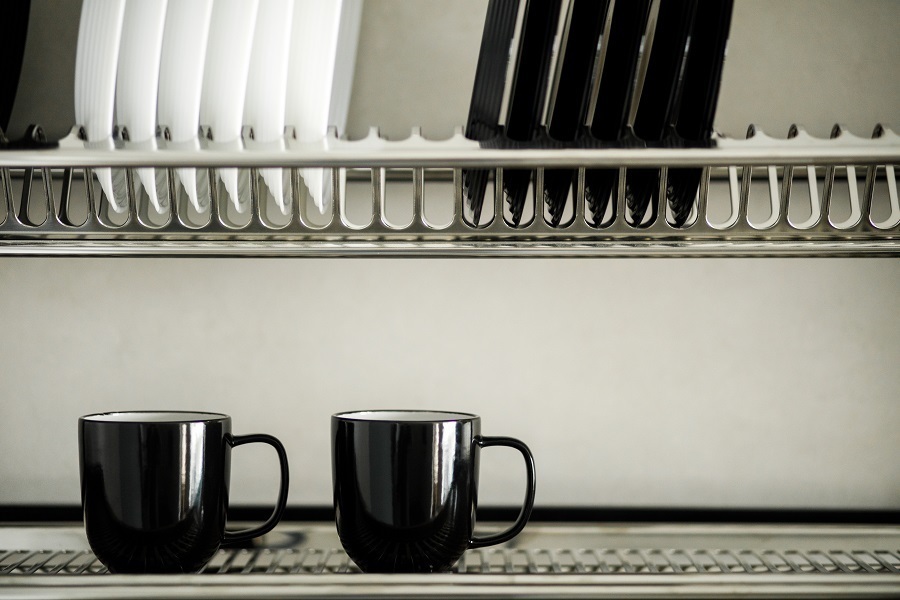 Rather than have a drying rack on your counter next to your sink, you could install a wall-mounted drying rack. Hang it high enough above the sink to allow you to use it while making the most of the space alongside your sink.
Try Shelves Along with Your Backsplash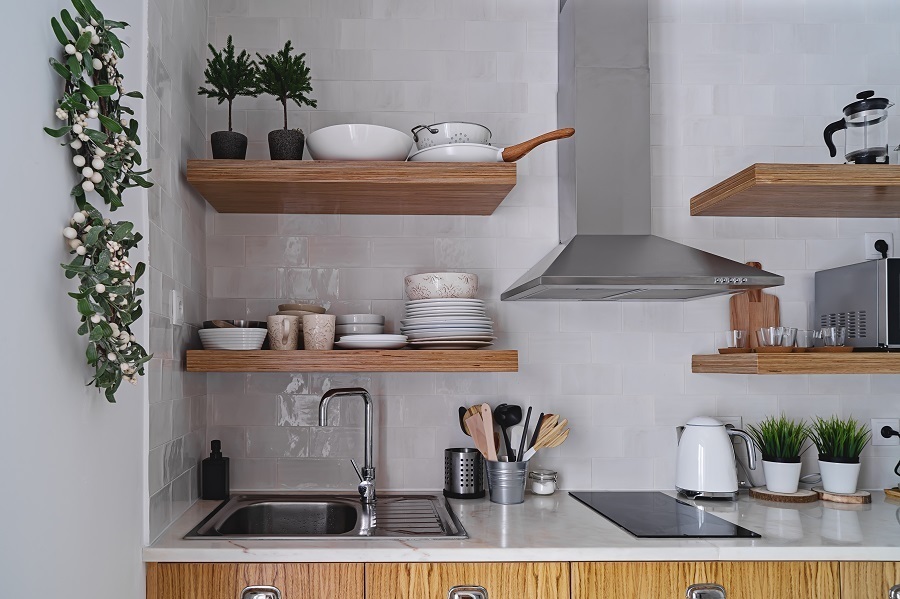 If you don't want to install railing beneath your cabinets, consider glass shelves that run the length of your backsplash.
Glass shelves are perfect for storing glasses, as the glasses are nearly invisible yet look stylish while being close to hand.
Get Drawer Organizers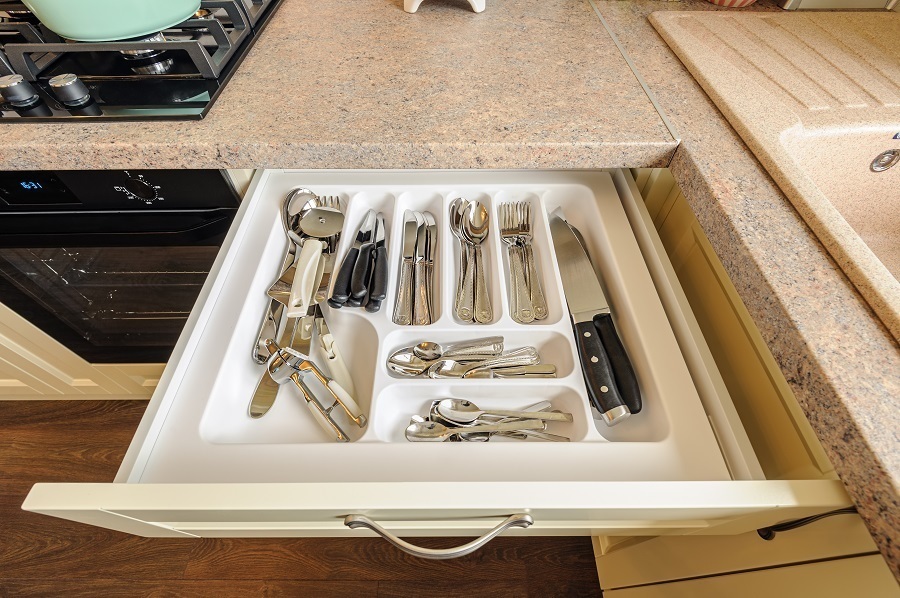 Drawer organizers make everything easy to find, and you can store more items while being able to see all of the contents at a glance.
Try clear acrylic drawer organizers: the look won't detract from your kitchen design, while everything will be visible.
Tidy Up Open Shelves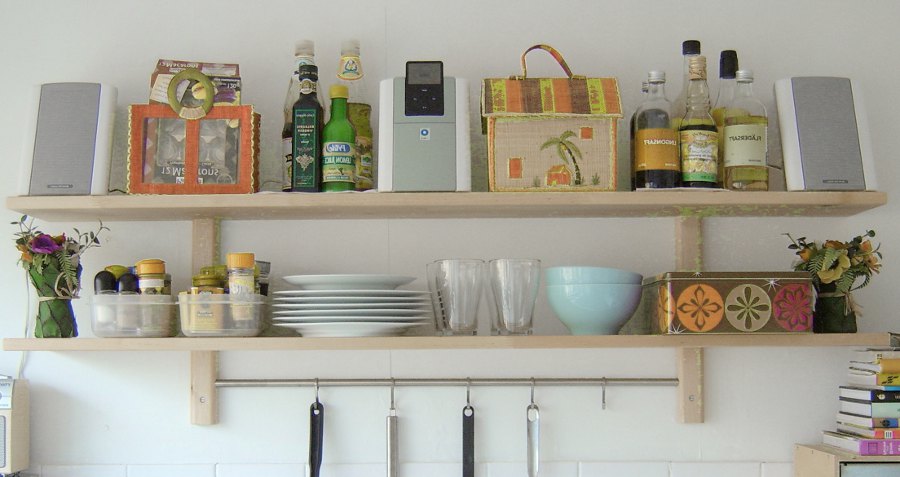 If you have open shelves with only a few items on each shelf, try using pretty baskets instead. You can label each basket, and you'll be able to fit a lot more things in the same amount of space.
Put in Cutting Board Slots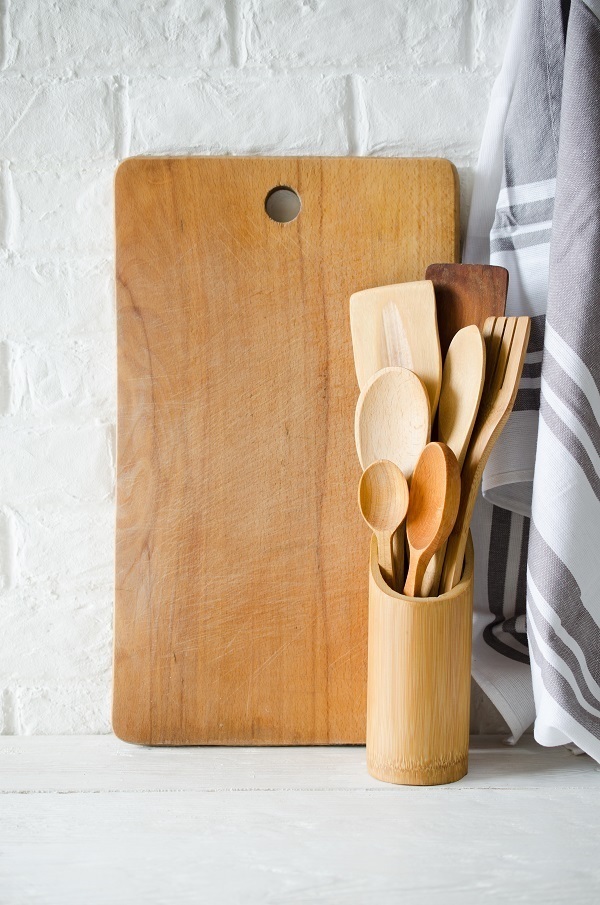 You'd be surprised at how much space you can save by using cutting board slots to store your cutting boards alongside each other like books. Cutting board slots typically have vertical separators so that each item has its place, avoiding messy pile-ups. No more fiddling around in a large drawer or cupboard hunting for the right size cutting board!
If you only have a few cutting boards, you can use the other slots for large lids for your pots and pans, or baking trays.
Use Shelf Risers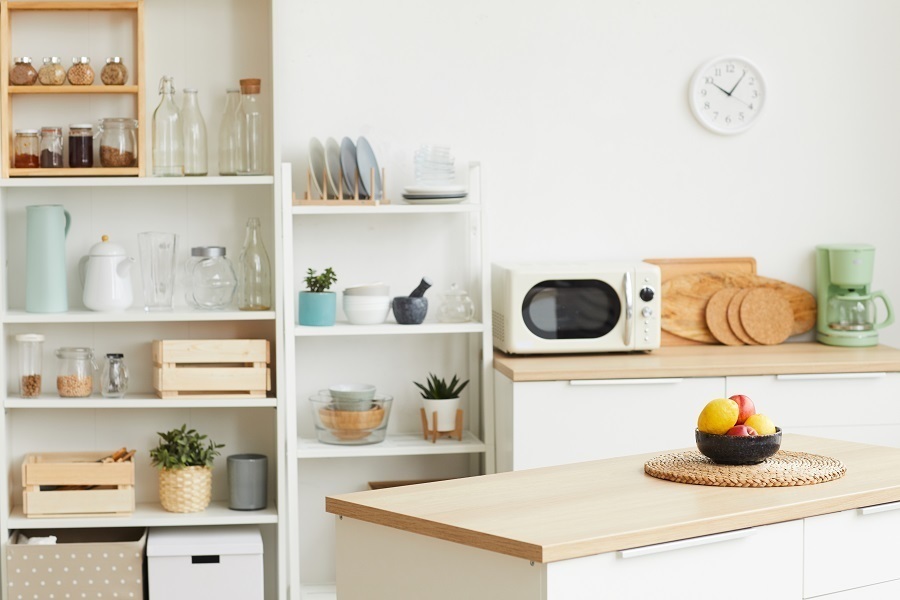 By putting shelf risers inside your cupboards, you can add extra shelf space with little effort. Shelf risers are useful for storing oven dishes, baking sheets, and items of different heights such as cans and food packets.
Try a Pull-out Pantry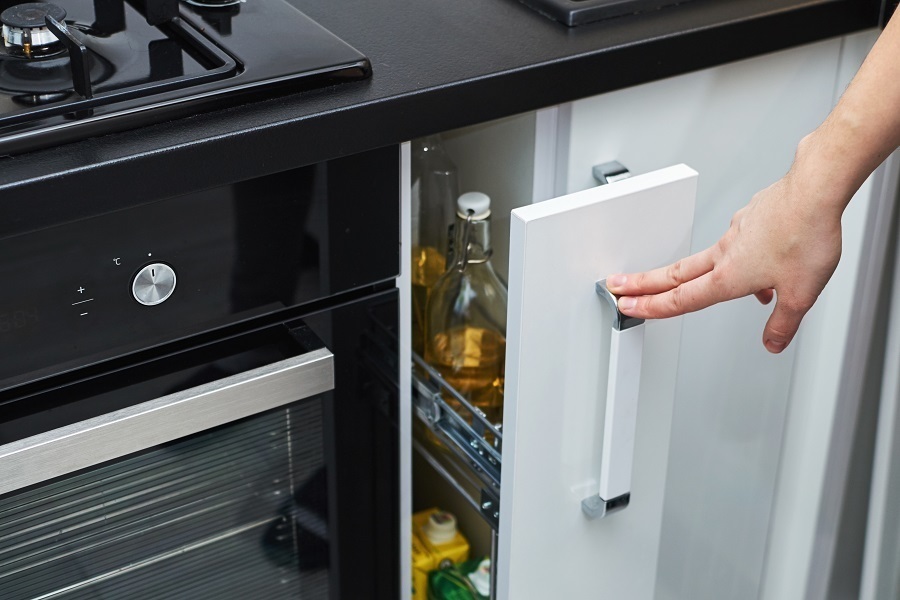 Pull-out pantry drawers save a lot of space while enabling you to easily see all of your pantry items. These drawers can be as wide as you like, although two narrow drawers are usually more effective than one wide one. Store your spices, flours, cans, dried foods, and other pantry items here.
These drawers make it easier to see items that otherwise can get lost inside a wider cupboard space. For example, smaller items such as spice jars won't be hidden behind taller ones like olive oil bottles.
Get a Spice Organizer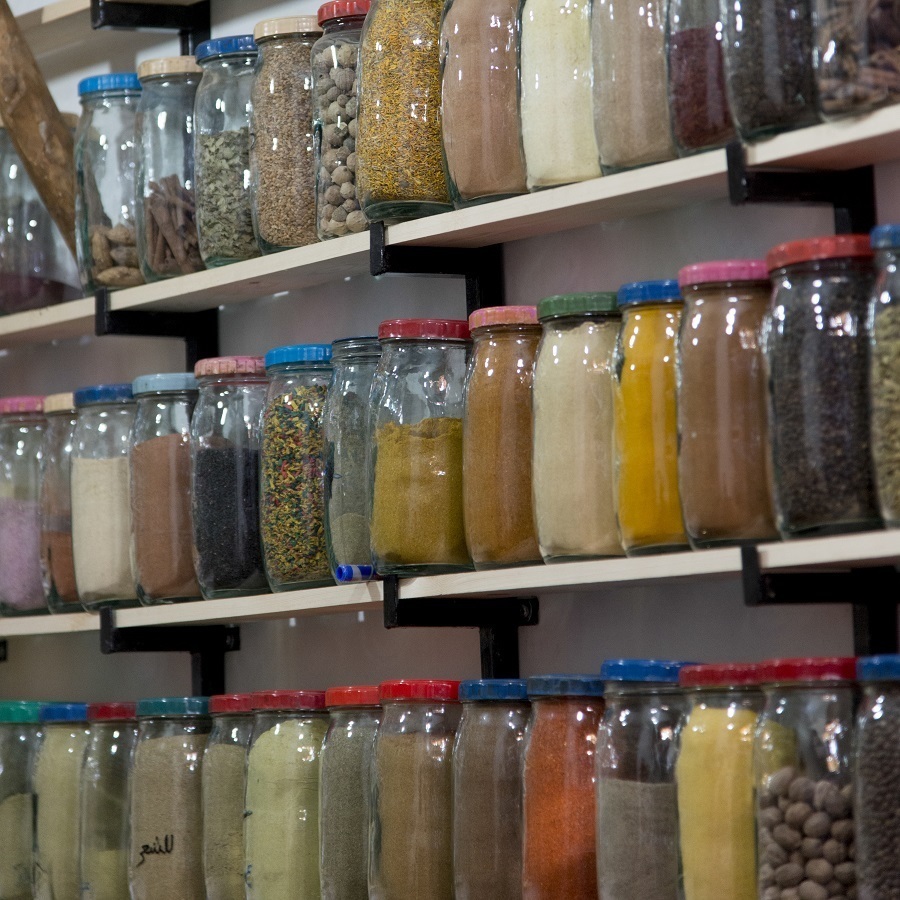 Spices need to be clearly displayed and within easy reach. You can use a spice caddy inside (or outside) of a cabinet. Or put a wall-mounted spice rack next to the stove.
Drawer organizers are another way to save space. Or mount some baskets along one wall for a dedicated spice area.
You could also attach a spice rack to the end of a cabinet or invest in a pull-out drawer.
Try Built-in Appliances Where Possible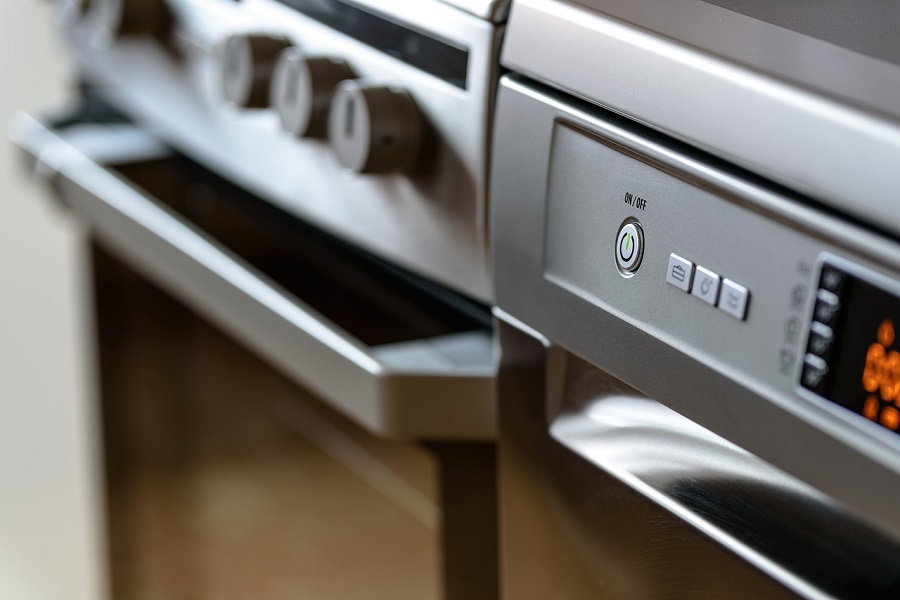 By having as many appliances built in as you can, you will save countertop space and avoid clutter. The overall look of your kitchen will be tidier, even if you have dishes in the sink.
Built-in appliances aren't just ovens or refrigerators, either. Microwaves, coffee makers, and water dispensers can also be built in.
There you have it, lots of ideas to save space in your kitchen!
Continue reading: