Last updated on June 20, 2019
Do you have a leather sofa in your living room? Do you want to decorate around it in style? Here are the best ideas for every color of the leather.
Decorating around a leather couch depends on its color. The most popular colors include brown (dark or light), beige, black, white, and even blue or red sofas. The choice determines what color scheme and also the style of the interior you're going to use. So it's essential to understand several concepts of decor when using such a piece of furniture.
We've got you covered, and we offer you the best ideas on how to decorate your living room if you have a leather sofa in any color. Check these out and find something for your room.
What's Inside
Black Leather and Natural Wood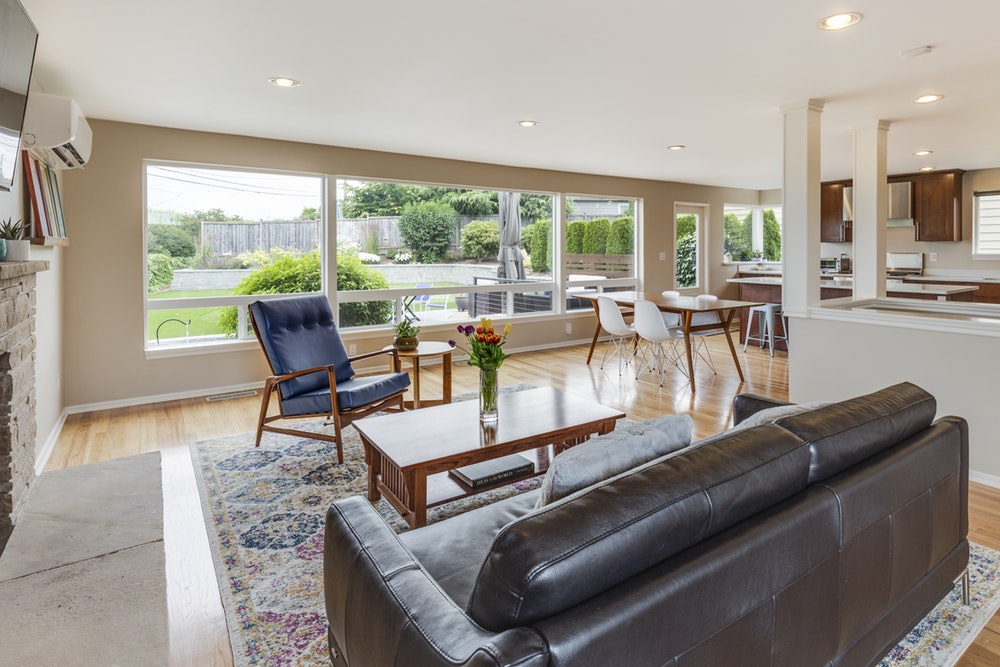 Black is classic and neutral, so the array of decor choices is extensive. In this case, using lots of natural wood elements creates a harmonious interior. The designer has chosen the area rug well by using grey and blueish tones as the transition from black to natural wood colors and blue chair accents.
Blue Leather and Orange Accents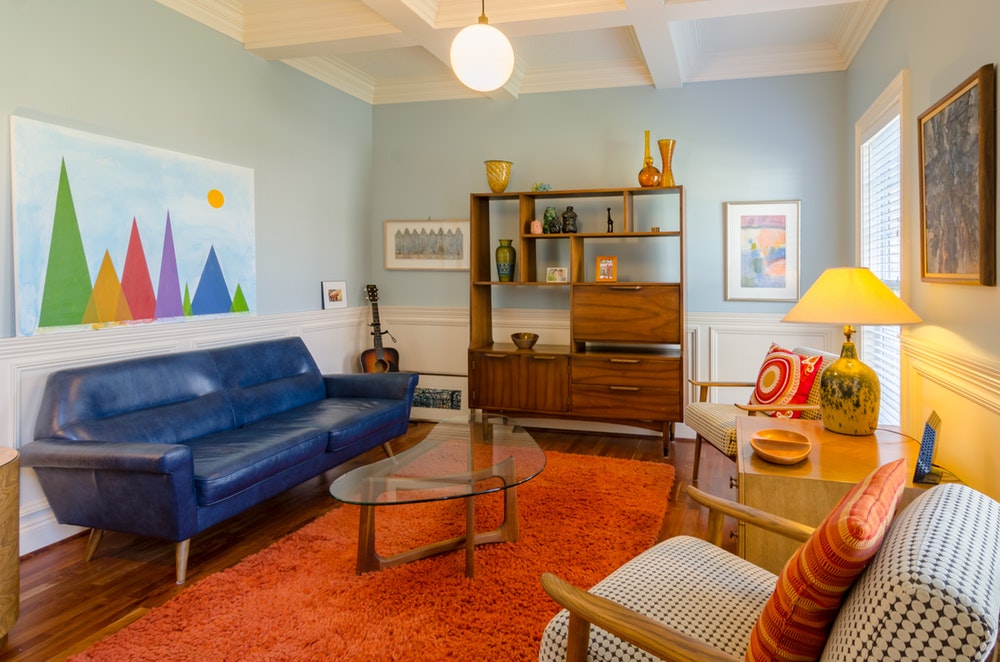 Blue for the leather color is a rare choice, but it makes the decor uniquely eclectic. We can see here a whole explosion of color across the palette. The collision of blue and yellow is evident, and it creates so much drama.
Beige Leather and Concrete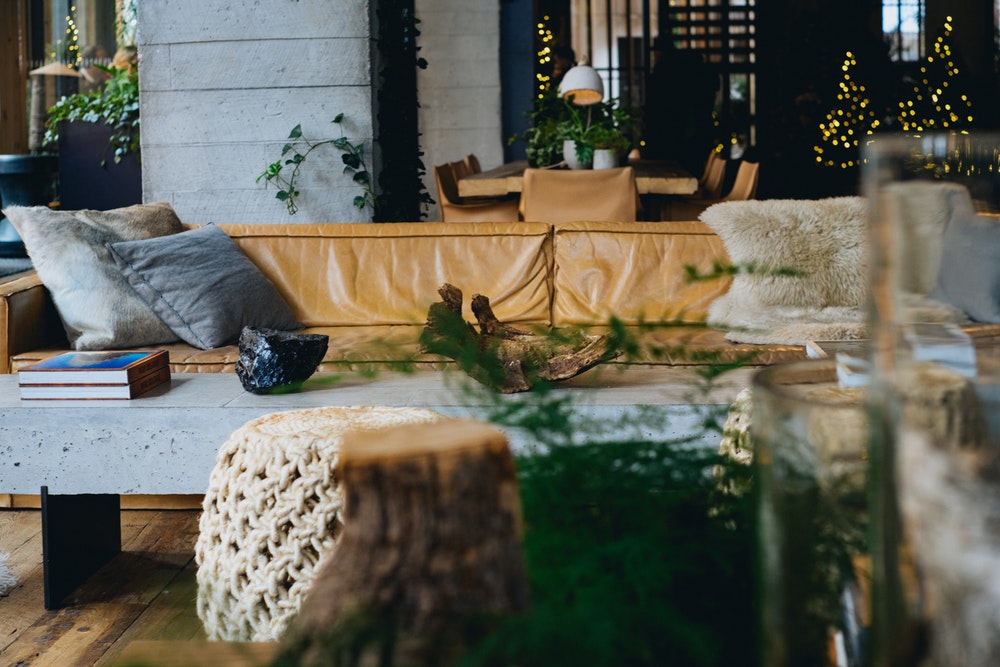 This is a fun combination of classy beige leather and rough concrete texture as well as fur and laces. Such a combination of luxe and rustic styles create drama and character. And yet the interior looks harmonious.
Classic Elements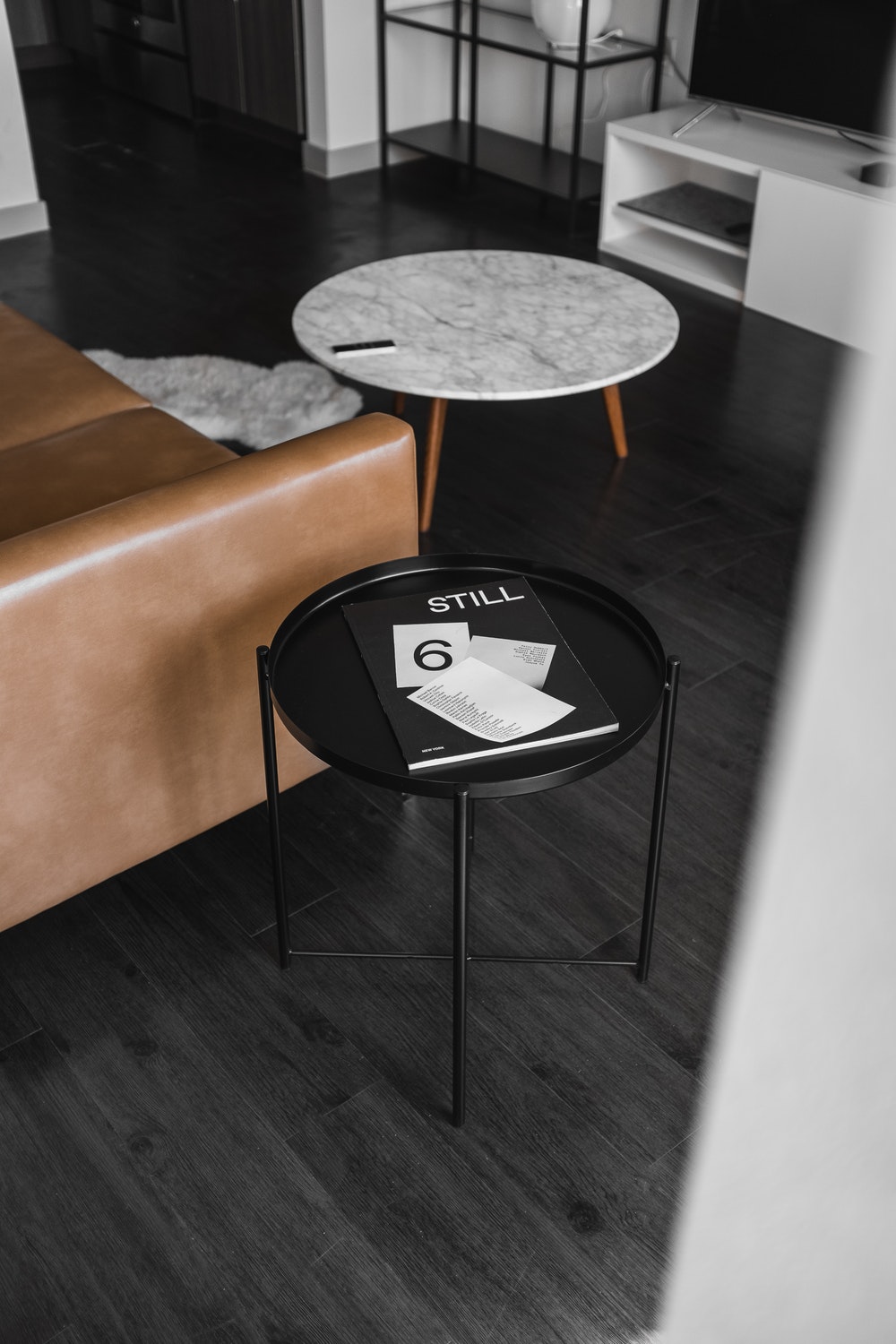 Here we can see almost all the traditional elements of luxury in decor. We're talking about beige leather, marble tabletops, and plenty of use of the classic black and white colors.
Brown Leather Tradition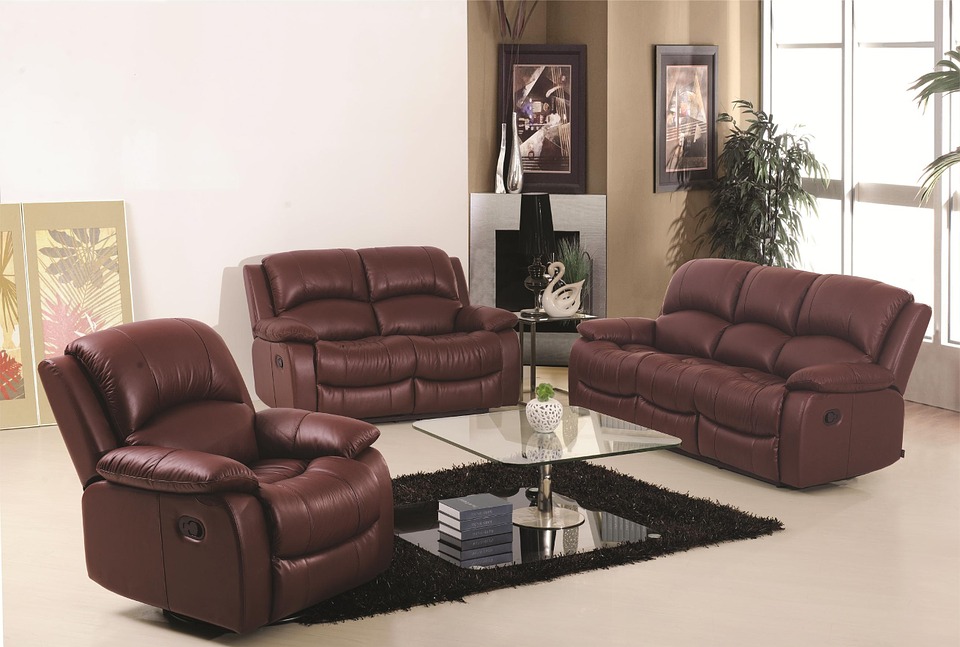 This traditional interior has a luxe theme written across. But at the same time, we can see the designer trying to make it feel cozy. The expensive leather sofas aren't "in your face" as soothed with familiar picture art, greenery, and earthy colors.
Black and Lucid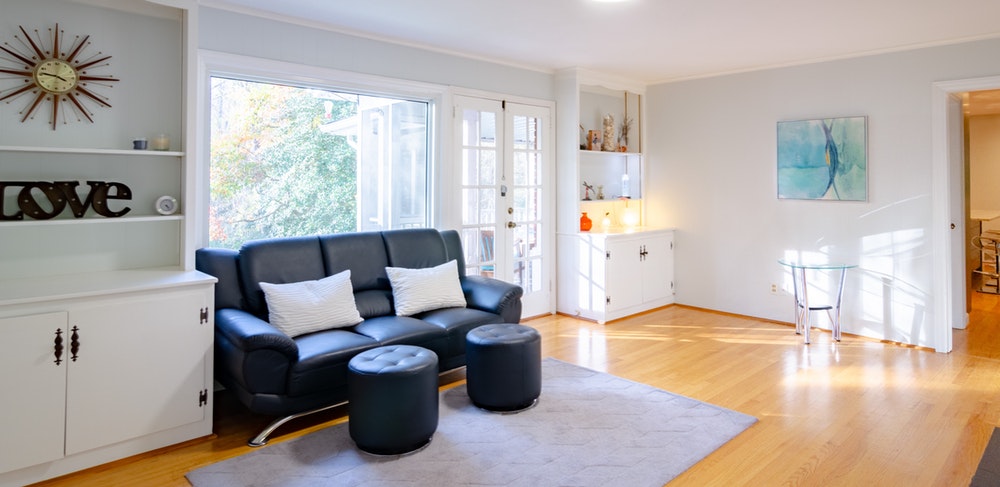 One might argue that the big black leather sofa with two ottomans to boot is too heavy for this light and airy room. Even lucid side table is used to keep the space open. The couch is the focal point and the anchor to this room.
Modern Lines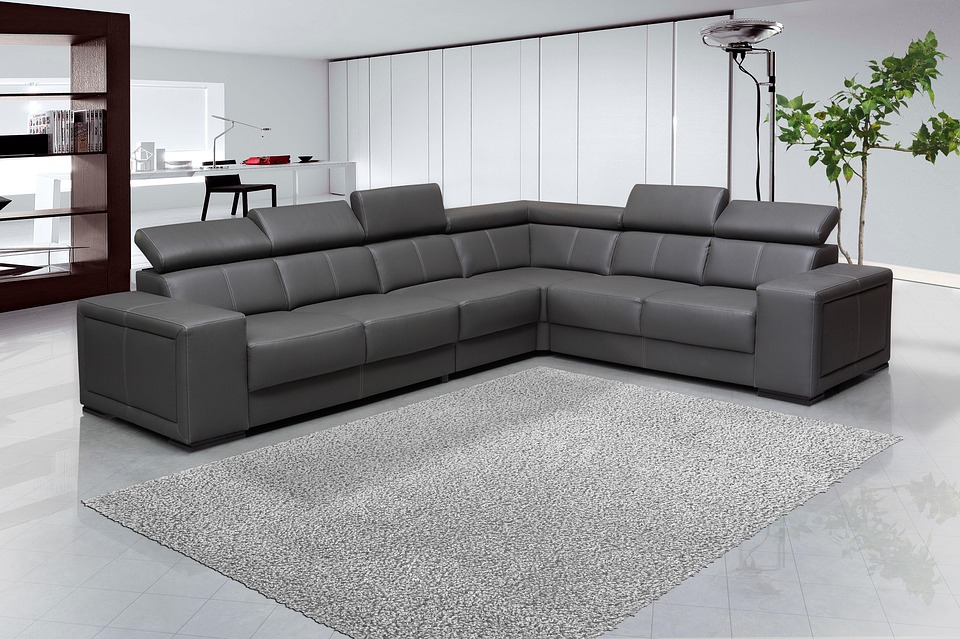 This interior is all about keeping it modern. It's open, clean, and it uses crisp lines – all qualities of contemporary design. So the grey leather sectional is a natural choice in this room.
Beige Macrame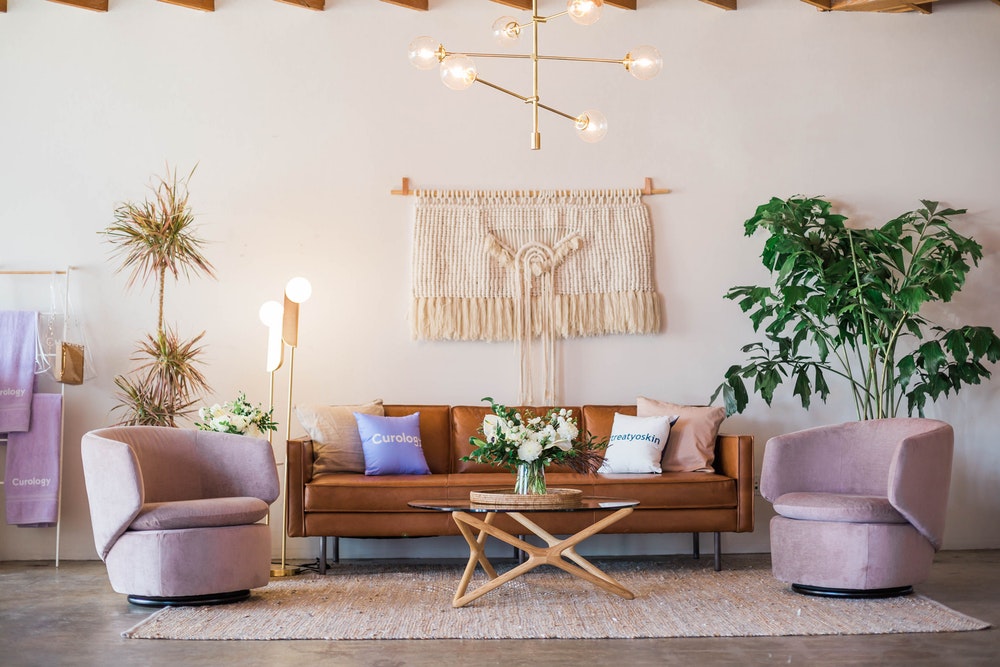 As we've seen before, beige leather can mean two things. First, it's luxurious and classic. It can be the feature of modern and traditional decor alike. But it's also an earthy color that works with natural textures and decor elements. As seen in this picture.
Luxury Throws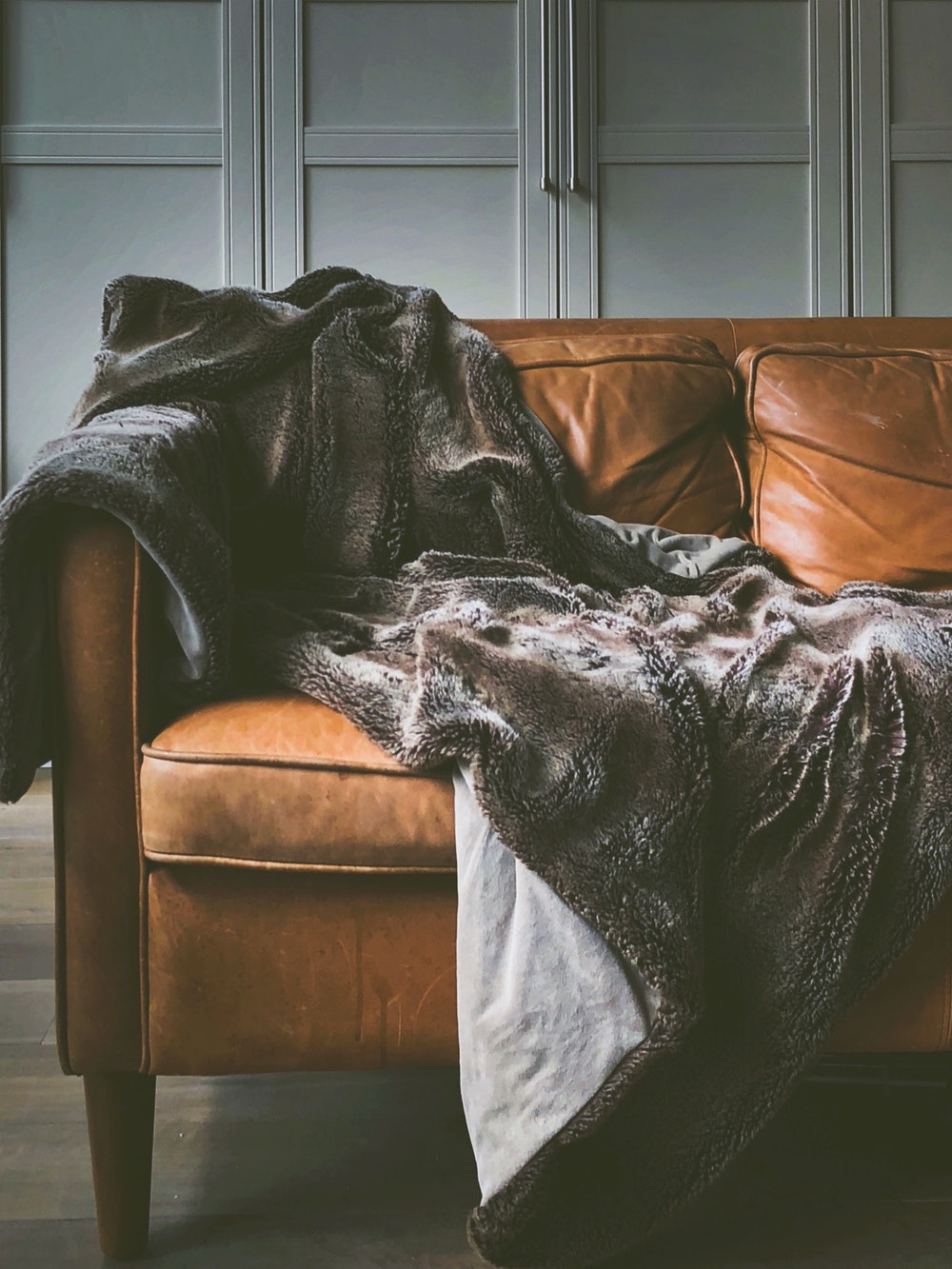 More luxe accents here. If you want your leather sofa to look even more expensive than it is, throw a fur (can be faux) blanket casually on it.
Read Leather Extravaganza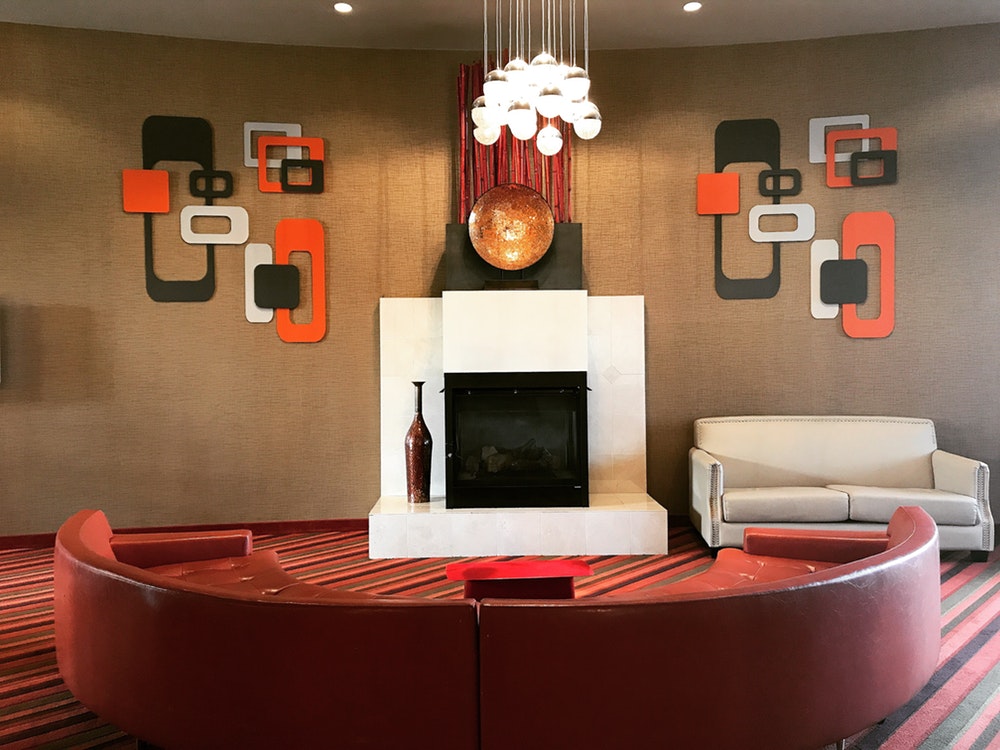 No matter how you look at it, a red leather sofa is extravagant. There's no way of hiding it. You get one only if you want to be fancy in your living room decor. So make the most of it.
Rustic But Fancy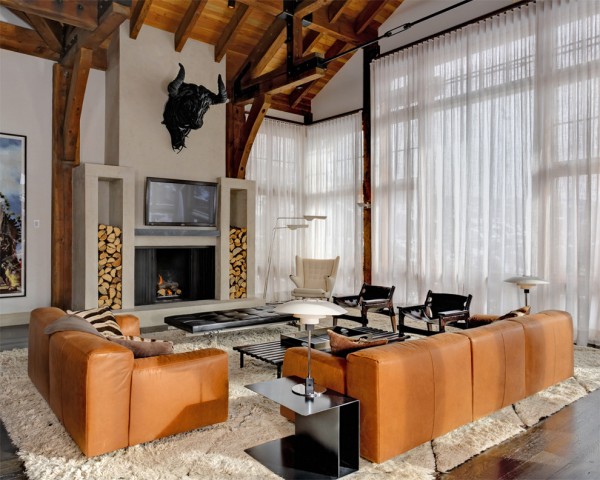 It's the perfect way to create a cozy family getaway but keep the luxe side of it too. You have the expense to spare when getting leather sofas, so you want to emphasize it. While natural wood is rustic, the natural leather furniture is fancy. This room is full of character.
Divide the Open Plan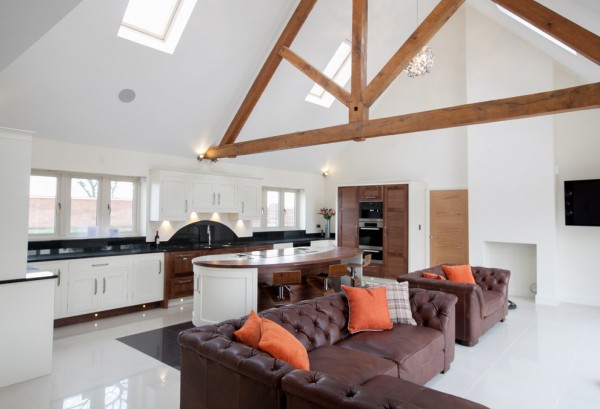 This is a stunning open plan kitchen design with rustic natural wood features, classic white cabinetry, gorgeous walnut kitchen furniture, and the living area comprised of dark brown leather sectional. It's cozy and luxurious at the same time.
Traditional Accent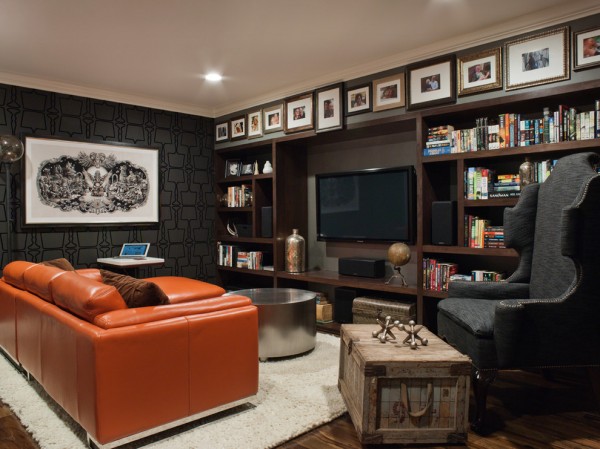 We like making a feature of a leather sofa. After all, it's likely the most expensive piece in the room. Doing it by the way of accent color is the most straightforward technique. Take note of how this traditional room enjoys a vibrant leather sofa.
Eclectic Rustic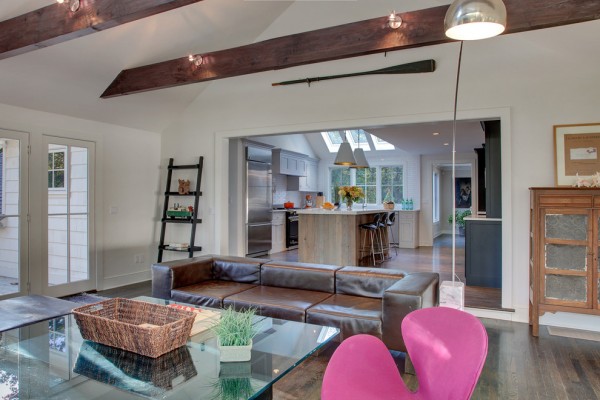 We love an eclectic design. This room has it all. From cozy rustic features, vintage furniture, chic accents, and of course the dark brown leather sofa. It's stunning.
Cream Leather Art Deco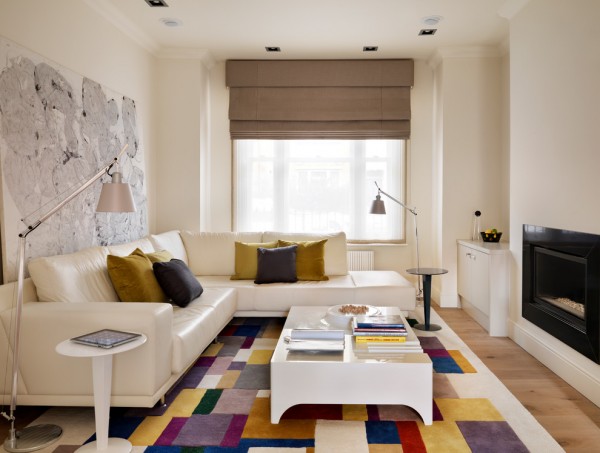 One way to make a small room with not many features to offer remarkable is to use the help of art deco. The cream leather sofa doesn't provide the accent and blends in the background, so the vibrant accent rug and oversize wall art do the trick.
White Leather Classic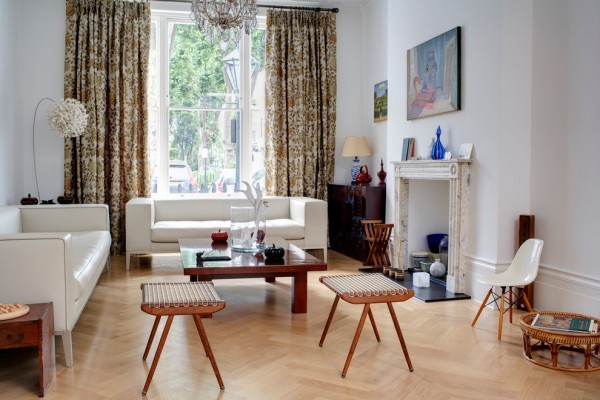 This very classic interior pleases the eye. We can see simple features creating a harmonious and cozy look. Lots of wood, some modern accents, and the lovely white leather sofa. It's brilliant.
Mix and Match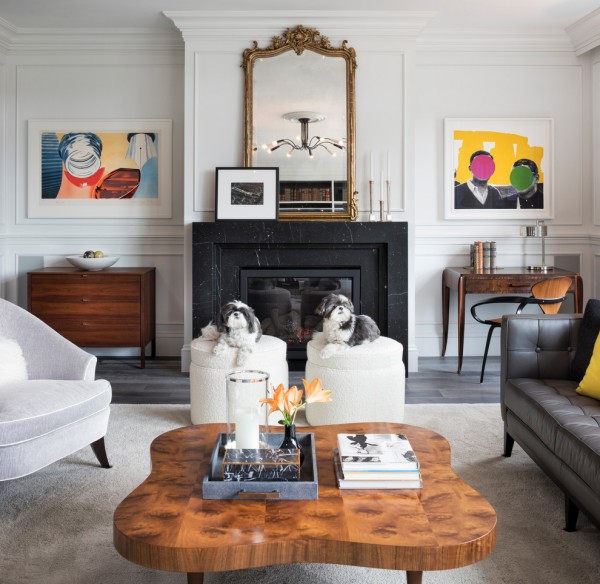 A lot of mixing and matching is going on in this contemporary interior. We have impressive classic features, modern furniture, and of course, the dark sofa juxtaposed with white furniture.
Continue reading: