Last updated on May 15, 2021
Do you have a grey sofa in your living room? You need to see these creative ideas on how to decorate around it.
Grey is the most neutral color in the palette. But that doesn't mean you can't decorate with or around it. On the contrary, neutral nature allows you to be all the more creative. You can use earthy tones, accents color pops, modern designs, or go rustic. Anything goes with a grey sofa.
We love decorating and playing around with this color furniture, so here are the most creative ideas that you have to offer. Check these out. Which are your favorites?
What's Inside
Accent Wall Art Above the Sofa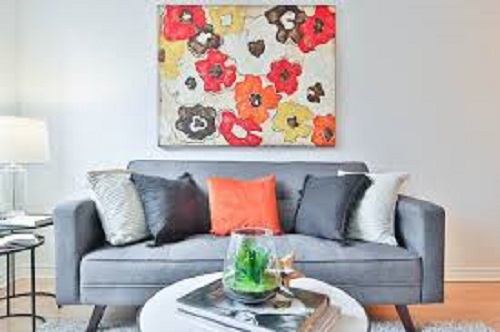 A simple way to add interest to your color scheme is via accent wall art. It features the colors you want to pop, and with a neutral grey sofa, it can be anything you want. Accompany it with accent pillows of the same shades.
Accent Lamp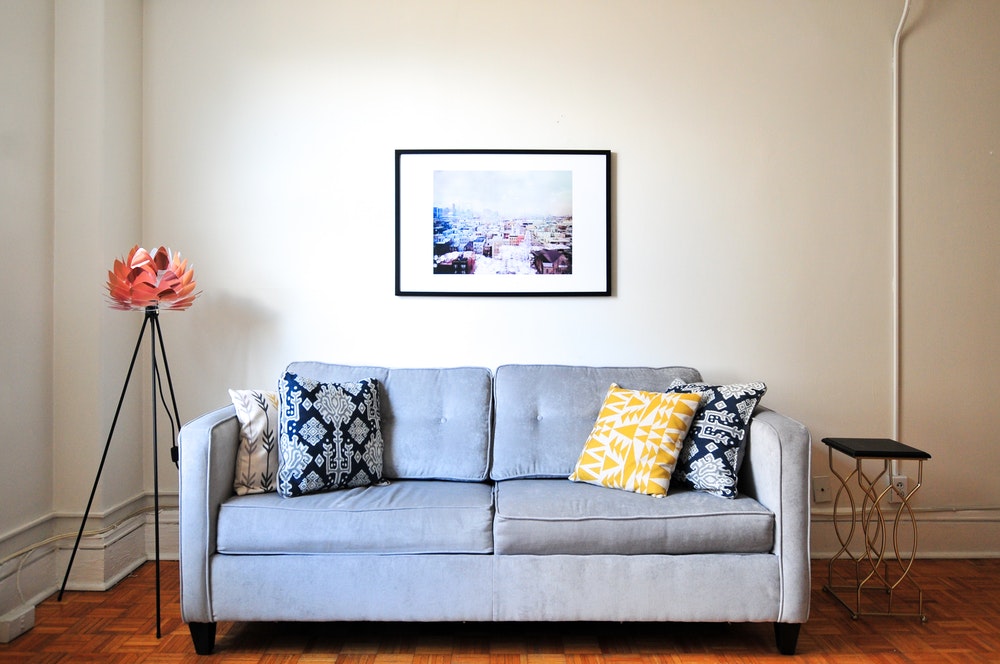 Another great way to add more color with a grey sofa is to use an accent lamp in color pop. Any vibrant color will work as it contrasts with the subdued tones of the couch and the room.
Accent Wood Wall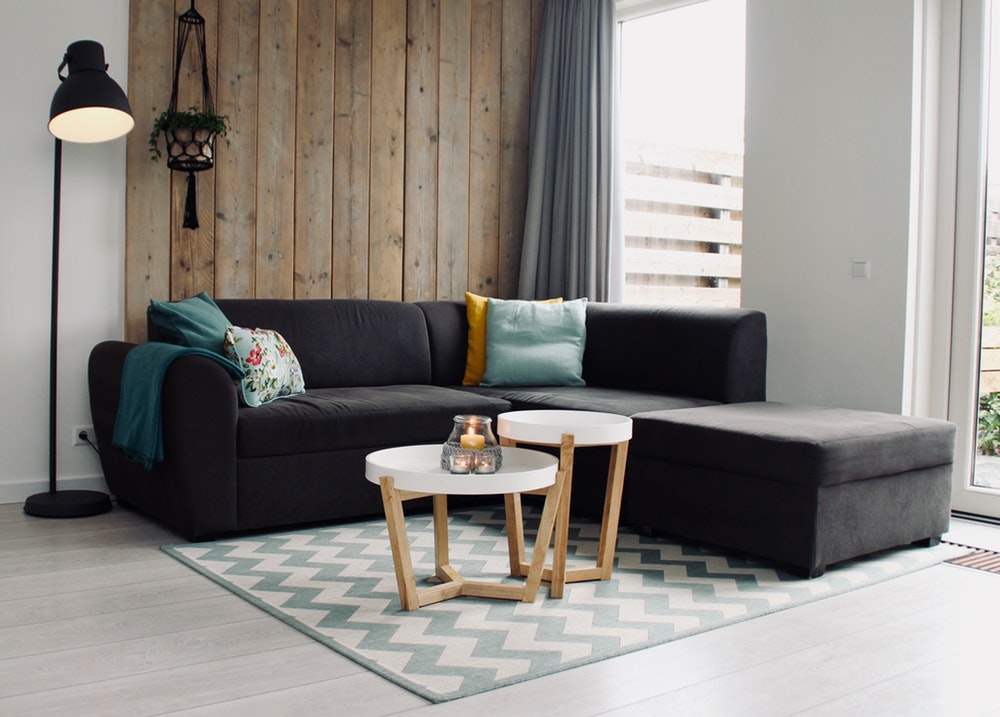 Wood textures work perfectly and harmoniously with a grey sofa, be it a dark or light shade. So adding an accent wood planked wall to the living room will make a feature that accentuates the best qualities of the interior.
Accent Pillows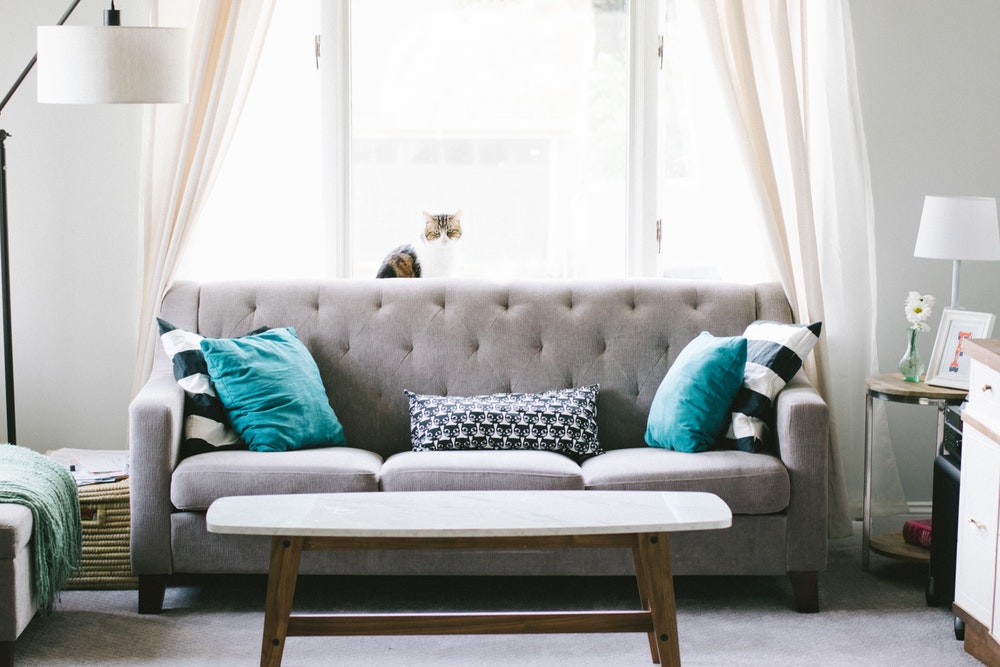 A grey sofa demands plenty of accent pillows. Don't be shy to use vibrant colors here too. The sofa doesn't add much visual interest on its self, so you need to give it some help. The more color you use, the better. Mix and match, try different combinations. It's easy and not committing at all.
Oversize Art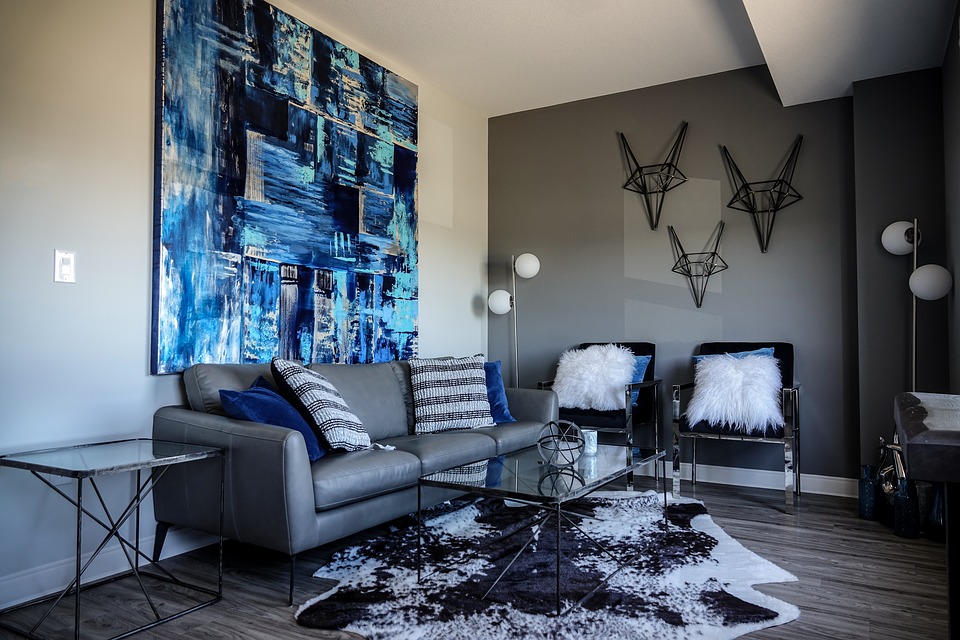 Many interiors use a grey color scheme together with the sofa. If the same shades are used, it's a good idea to create drama in decor by using oversize art in an accent color. In this case, blue is the choice. No other colors are used to keep uniformity.
Accent Brick Wall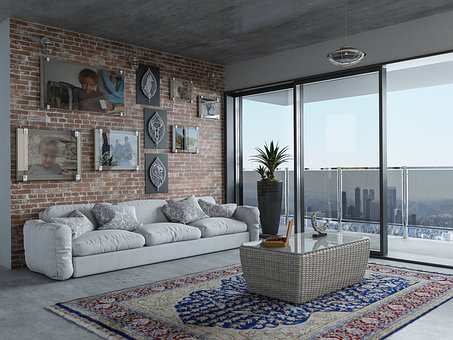 It's all about the industrial and urban vibe in this design. And at the same time, the accents bring earthy tones into the mix. This mixing and matching create lots of decor interest. It's another excellent example where a light grey sofa gives way to unique decor.
Using Patterns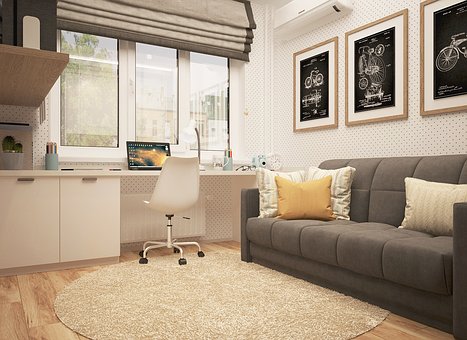 We are using lots of patterns in this interior. Starting with the wall pattern and finish with black and white art. Instead of colors, patterns create visual interest in this room. This goes together with a neutral sofa and keeps the interior harmonious.
Pops of Color with Books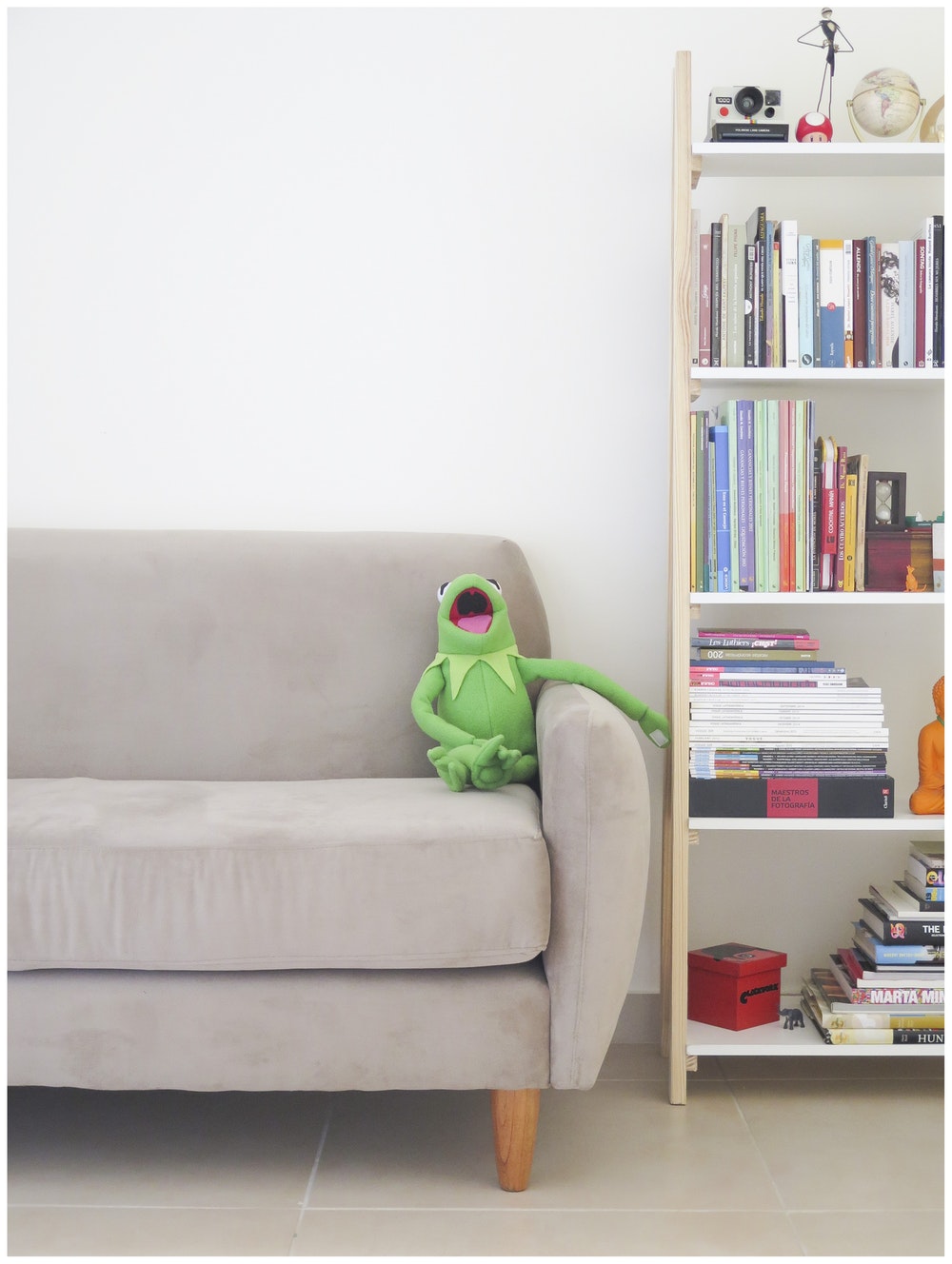 We love using everyday items to create unique and creative decor with them. Books are perfect for this. When you're in a neutral color scheme set by white walls and light grey sofa, all pops of color are welcome. Put an open shelf bookcase next to it, and you have the perfect display.
Dark Color Schemes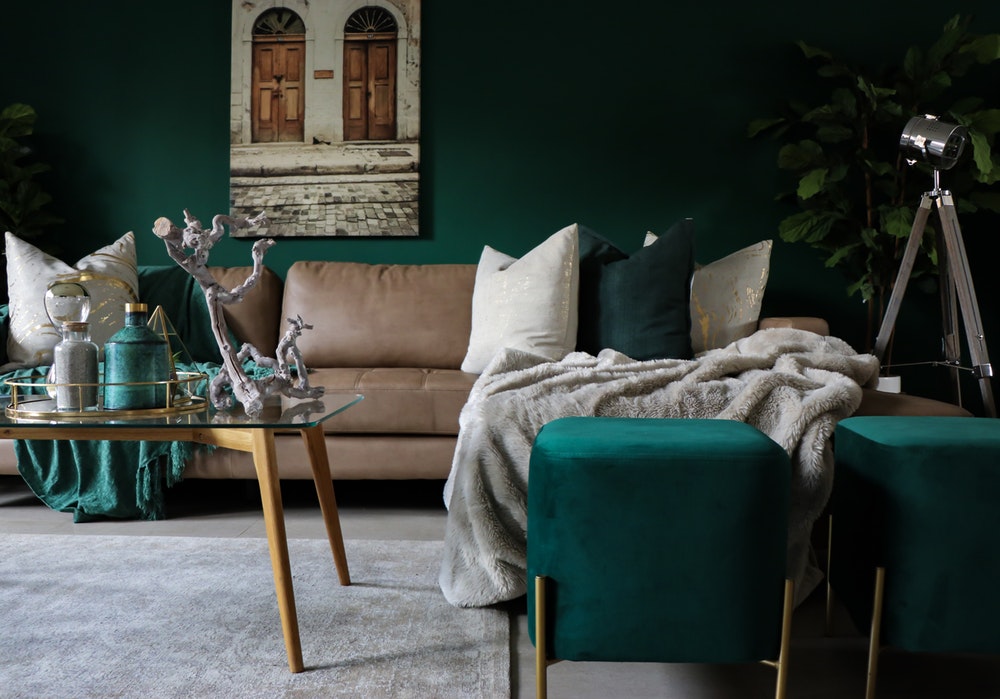 Dark color schemes create so much drama in a room. Deep emerald is broken by the grey rug and sofa which bring this room together. Don't be afraid to use dark tones in the living room if you're after the eclectic style.
Earthy Tones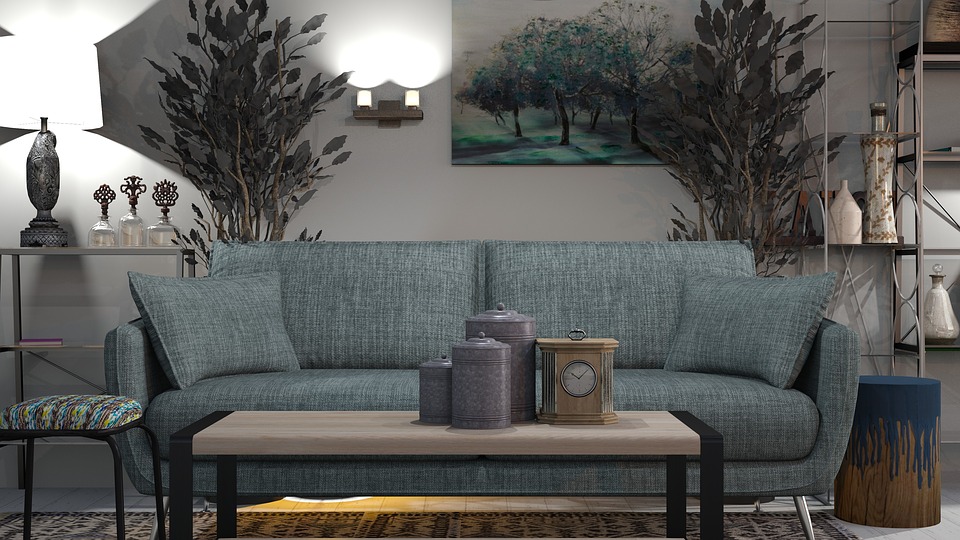 The earthy tones are all about complementing the greys. So the sofa stands as the neutral centerpieces to this interior full of wooden textures, marble patterns, vivid greens, and nature-inspired accents.
Glass Furniture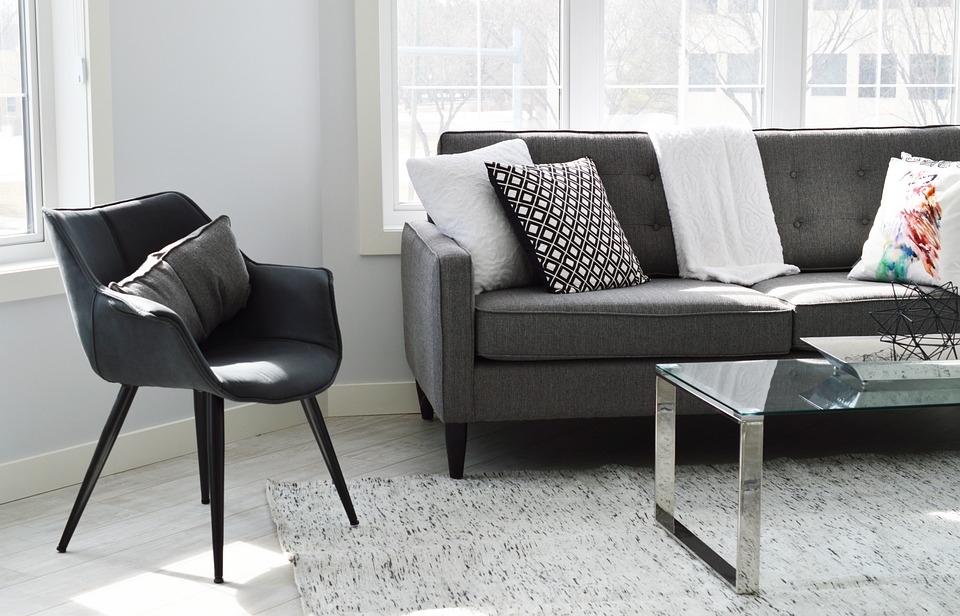 Glass furniture (can be acrylic too) works perfectly with a dark grey sofa. We expect a light scheme in this interior to keep space open and let more natural light in.
Grey Rugs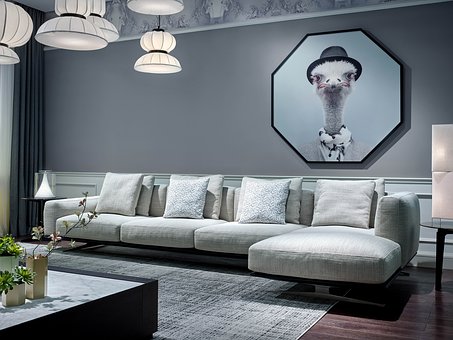 Grey rugs accompany a grey sofa as well as an accent rug. It helps to maintain a neutral overall room theme. You can then add small pops of colors with small accents around the room.
Metallics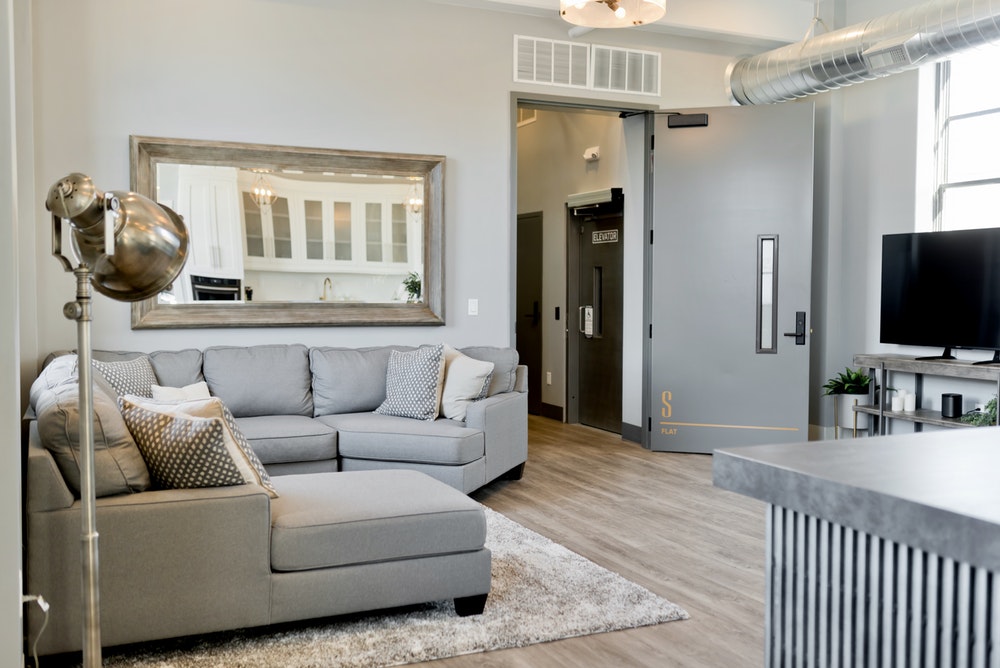 Metallic accents and hardware go together with light grey sofa and create a modern look. Use an off-white color of the walls and light hardwood floor to maintain this style.
Mix and Match Sofas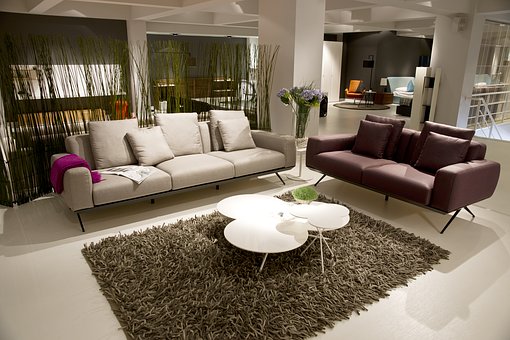 If you have room for more that one sofa, you should try mixing and matching the colors. Because grey is neutral, you can pair it with any other colors, including a brown sofa.
Modern Accents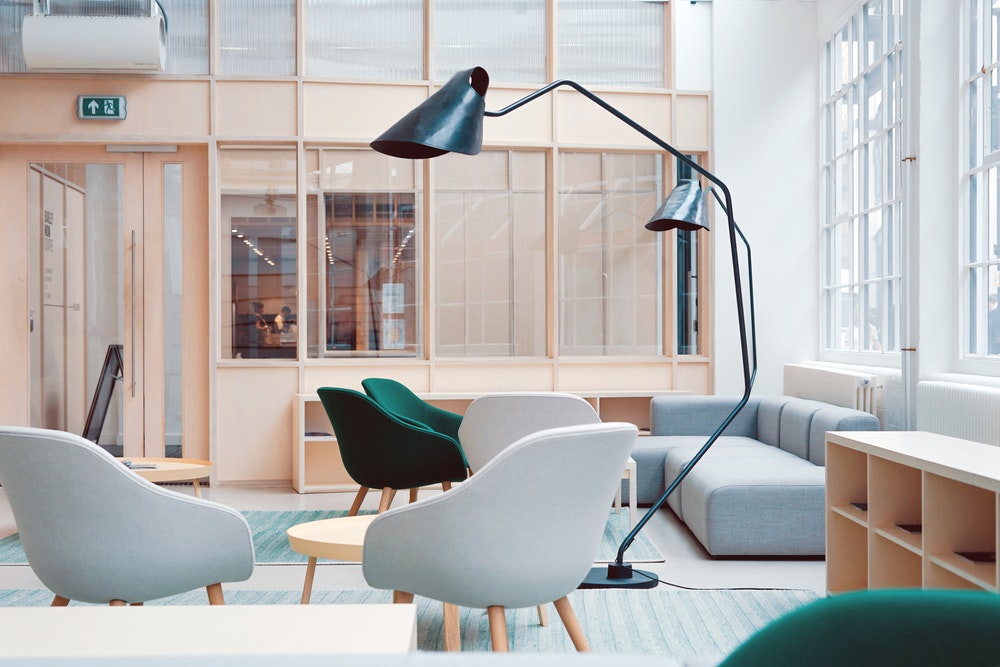 Light grey is very modern. It's considered cold by many designers, but that's its strength as much as a weakness. Modern designs enjoy plenty of greys, natural light wood, and plenty of natural white.
Modern Leather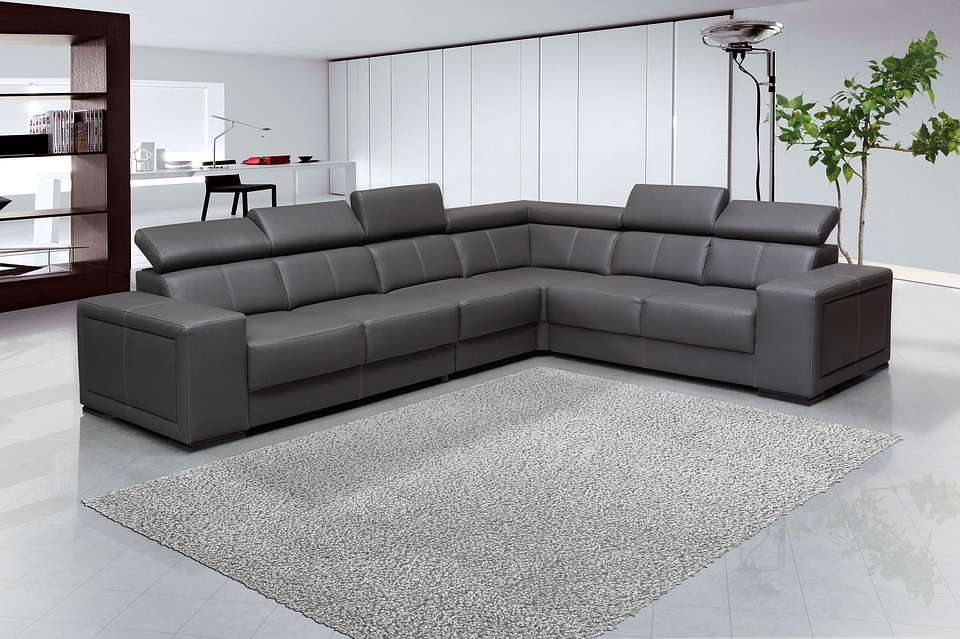 While most grey sofas use fabric upholstering, you can still get leather in this color. It's the attribute of contemporary luxe. If you're going for an all modern design and don't mind the expense, an all-neutral color scheme is a way to go.
Grey Patterns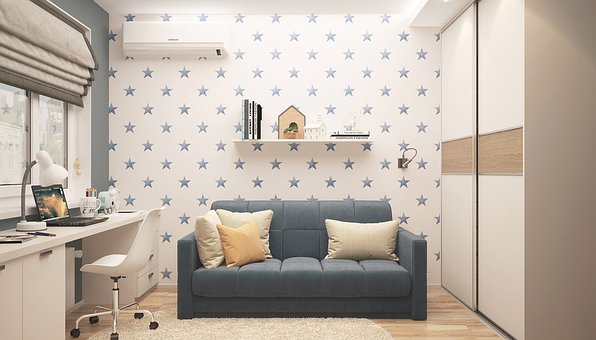 It's not the first time we use patterns in a grey palette, and it works wonders. A stenciled wall is playful enough to be in a kids room.
Wood Accents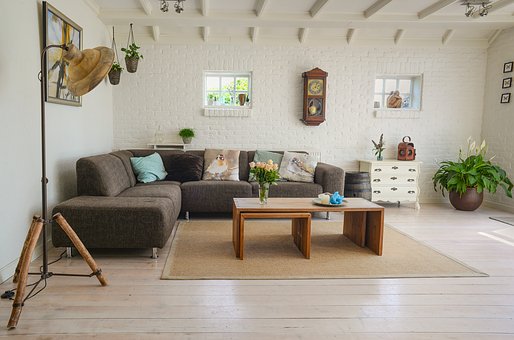 Use lots of wood textures and accents with a dark grey couch. It brings balance to the room. Then, don't spare the use of live greenery to complete the look.
Accent Chairs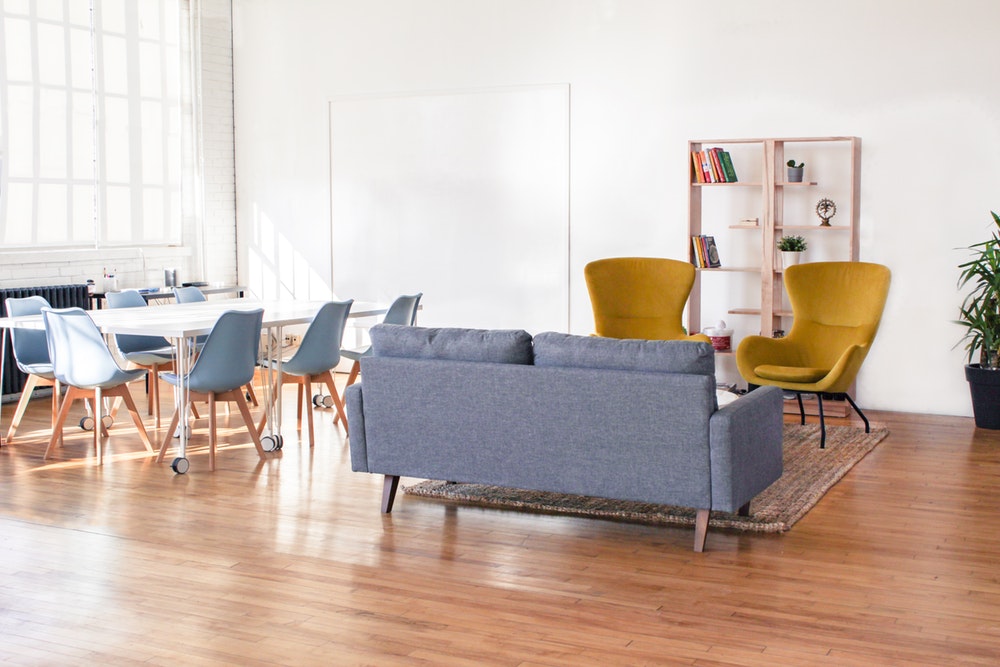 Accent chairs are perfect to use with a sofa in a grey shade. Yellow or blue is the ideal color for this combination.
Accent Throws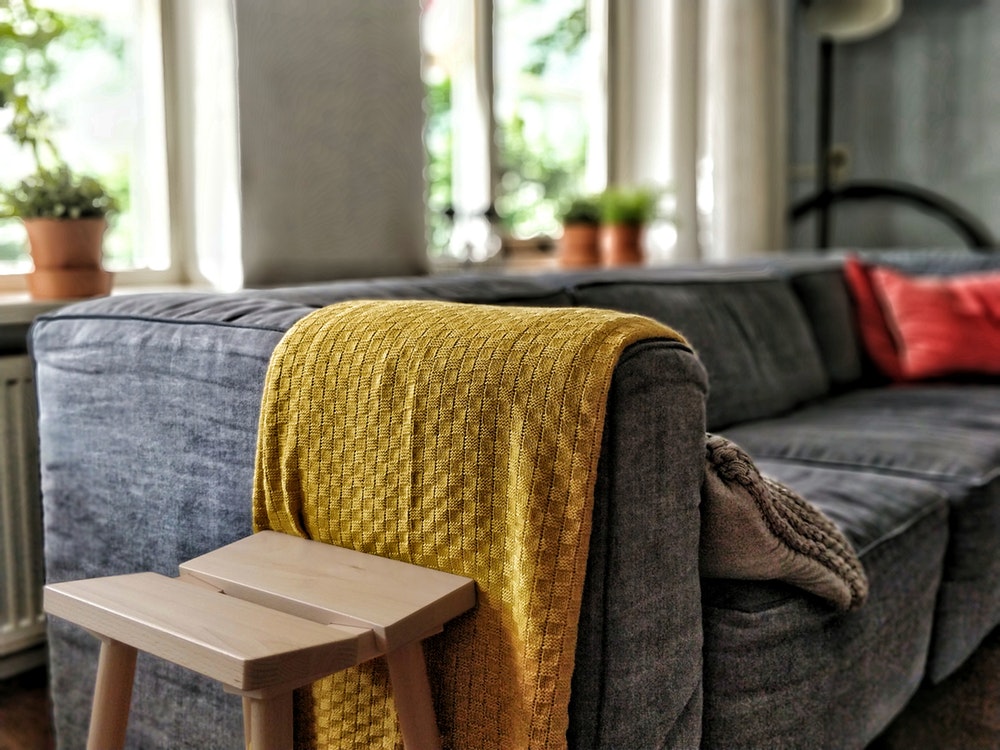 Finally, use blankets and throws in a yellow or blue color to put an accent on your couch. It's a simple yet powerful idea.
Continue reading: