Last updated on May 6, 2021
Looking to update your kitchen? You have to see these unique kitchen hutch ideas that will make your storage look attractive.
The kitchen hutch or pantry isn't usually the most attractive part of the kitchen. That's why it's hidden behind cabinet doors most of the time. If it's open, many of us would rather hide it anyway as it's a bit of the mess with all the utensils, containers, and what not.
But it doesn't have to be that way. We've been inspired by the hutch 2.0 by Emily Henderson. And she isn't the only one to bring out the old kitchen storage to create decor features. Kelly Wearstler did that with her stunning buffets and sideboards.
In this article, we will encourage and inspire you to open up the hutch, organize it, and make it attractive enough to add to your kitchen decor great value. Check these out.
What's Inside
Near Windows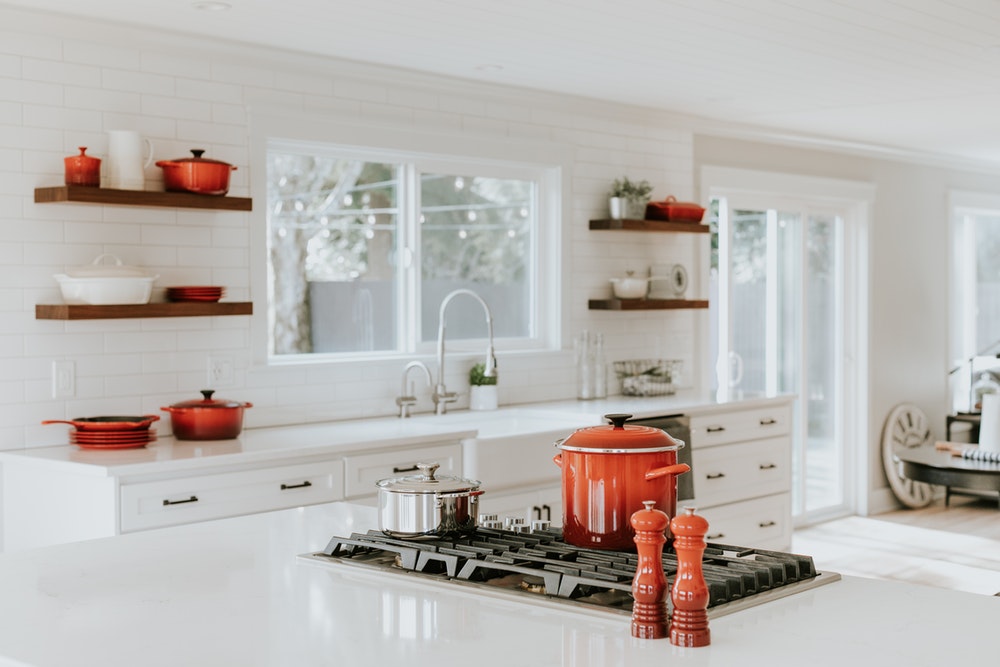 Your kitchen storage must not be necessarily hidden. Have those good looking pots and pans that are stashed away? Putting them on display can create a decor accent. If you have big windows in your kitchen, you can use the space around them to create open shelves for a hutch.
Under the Shelves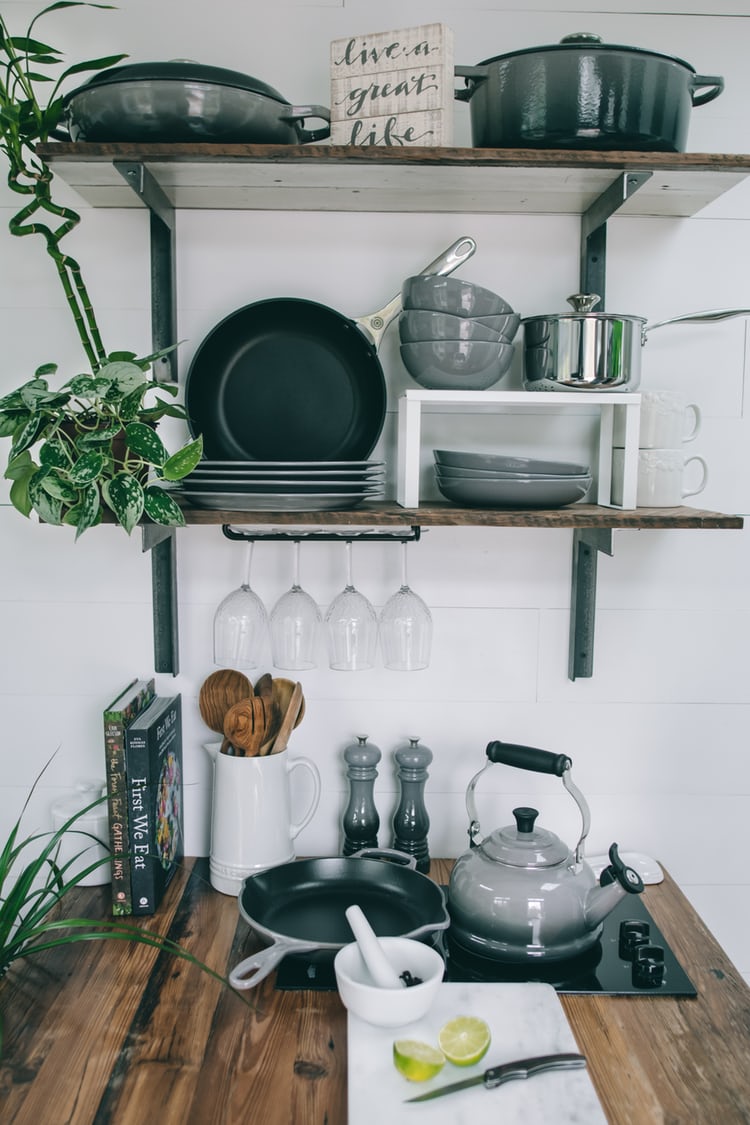 This is a hidden gem of sorts. Always make sure you use the space under the shelves. Be it for a rack of glasses, a mug holder, or hooks for utensils. It makes your kitchen hutch that much more useful.
Cabinet Skirt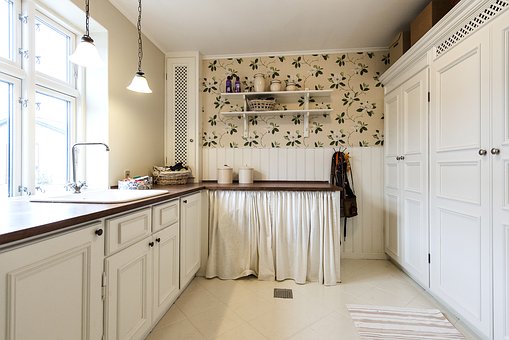 If your hutch is open and you want to hide stuff in there (because let's face it, not all your pots and pans are pretty). Aside from the cabinet doors, you can use a skirt. It's a rarely used decor technique but nonetheless valid.
Side Shelves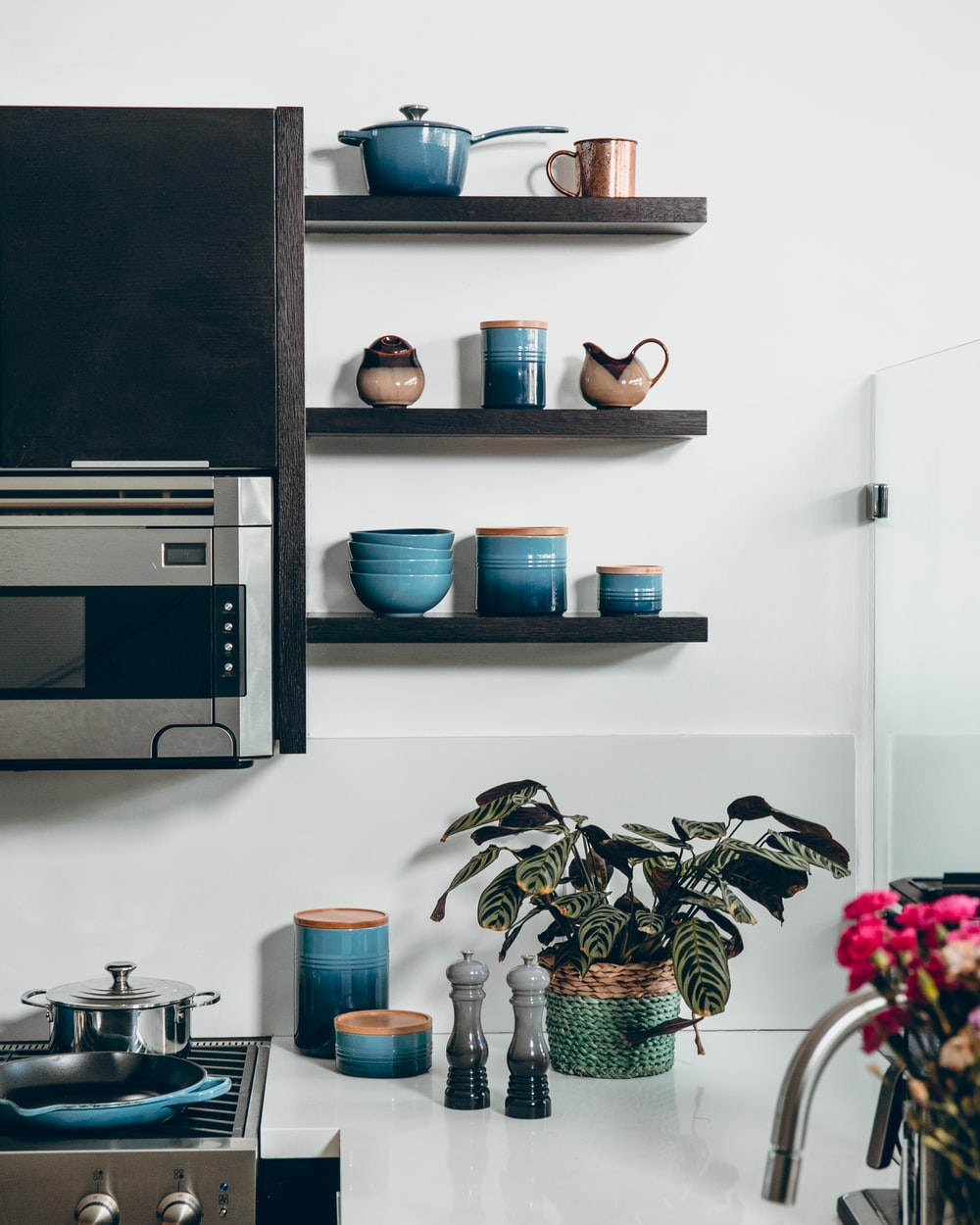 There are many places where you can create a hutch and make it count decor-wise. One of the more unique places is the side of cabinets or appliances. In this case, we have a few lovely shelves attached to the side of the vent hood.
Rustic Shelves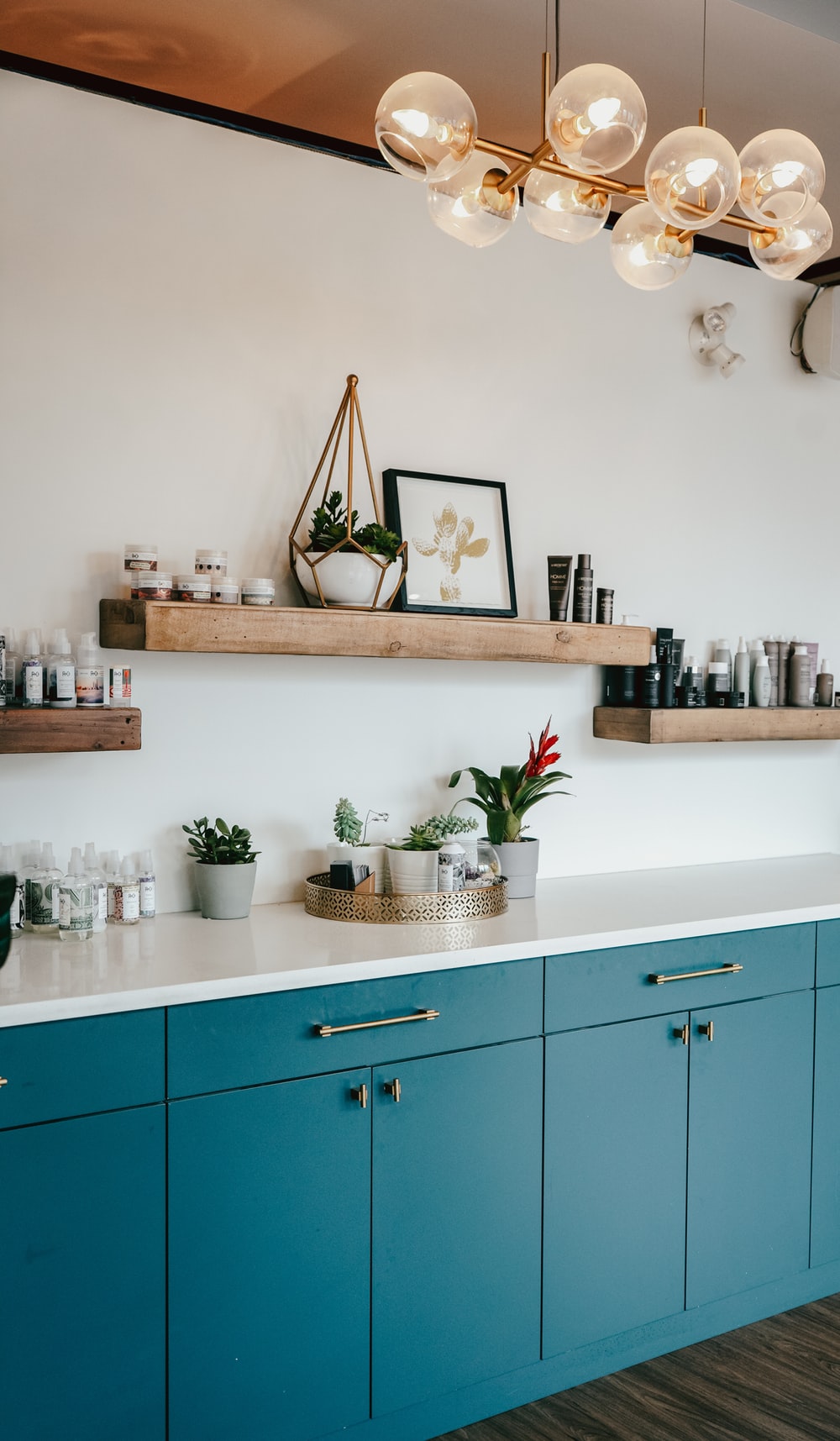 Rustic shelves have a lot of decor value. You can have beautiful solid wood block shelves like these and add depth to your kitchen walls. A hutch designed this way serves not only as the storage but a beautiful display too.
Rustic Crates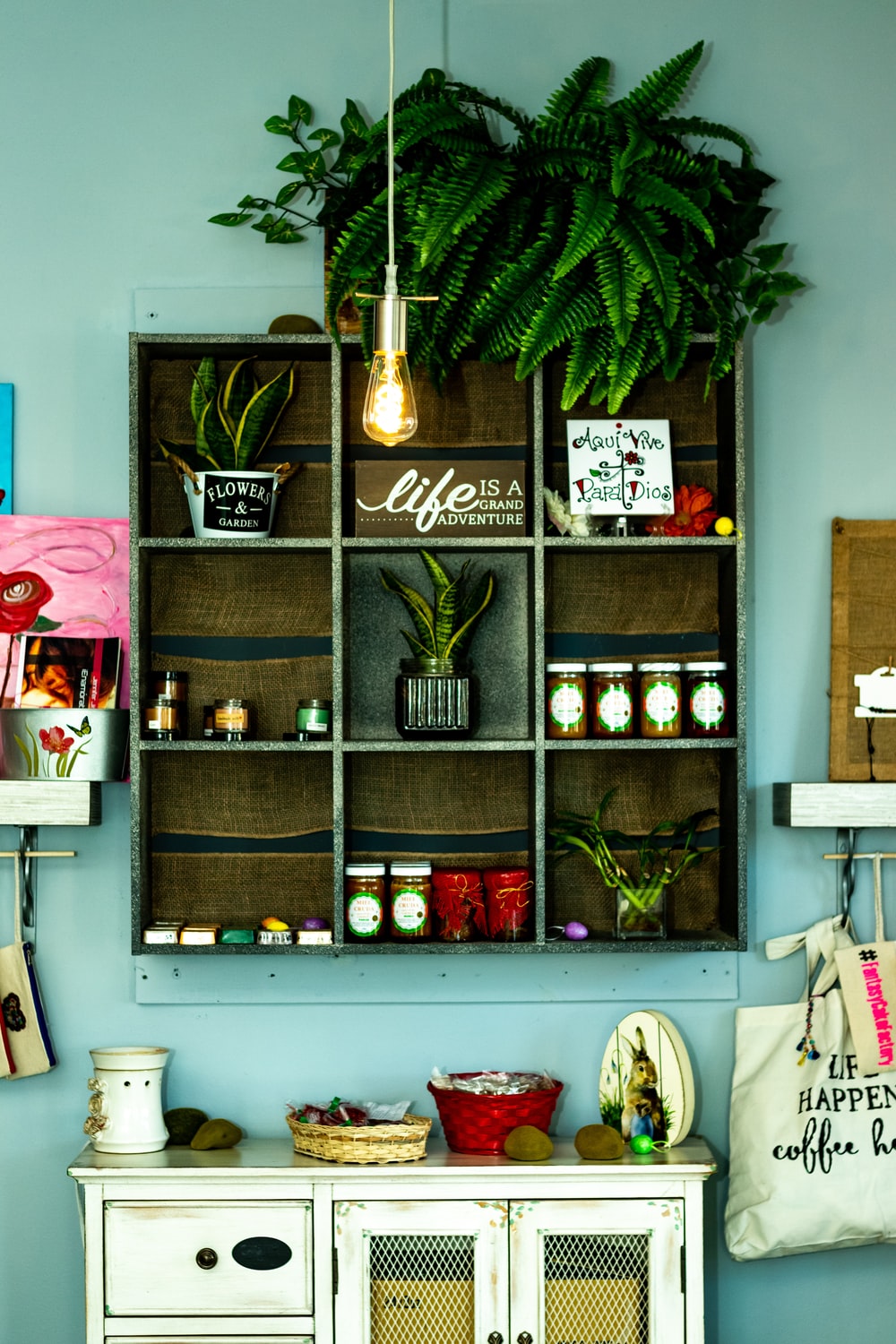 Continuing the rustic style theme, the kitchen hutch made of wood crates is the perfect feature. The crates can be suspended on the wall too. To complete the look, the wood should be stained in the color of your choice.
Plant Shelf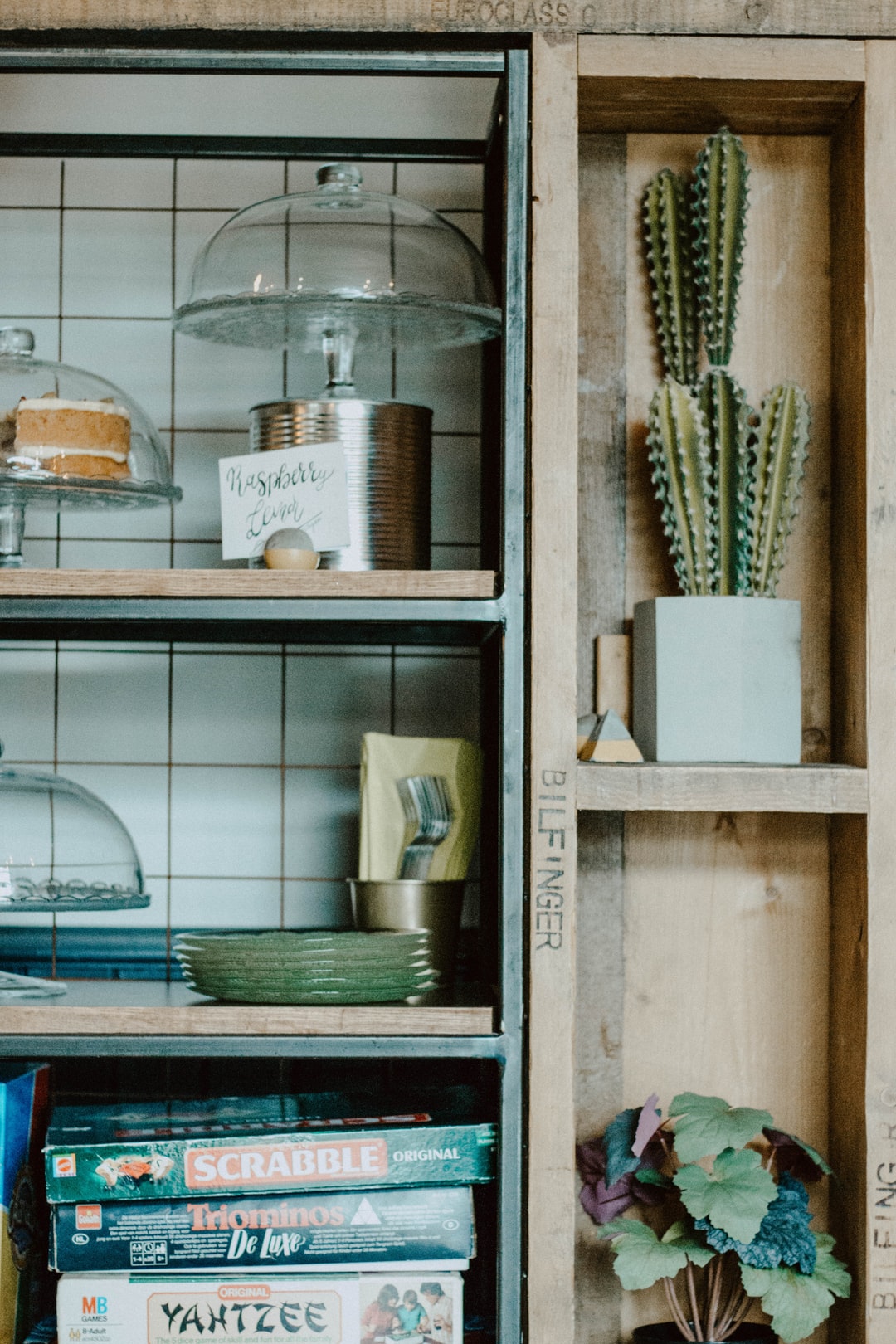 A beautiful accent to have in your hutch is a small separate shelf (or a few) for a planter. Small houseplants are always a welcome addition to kitchen decor and this is the perfect place for them. They are ideal to hide less-than-attractive stored utensils too.
Pegboard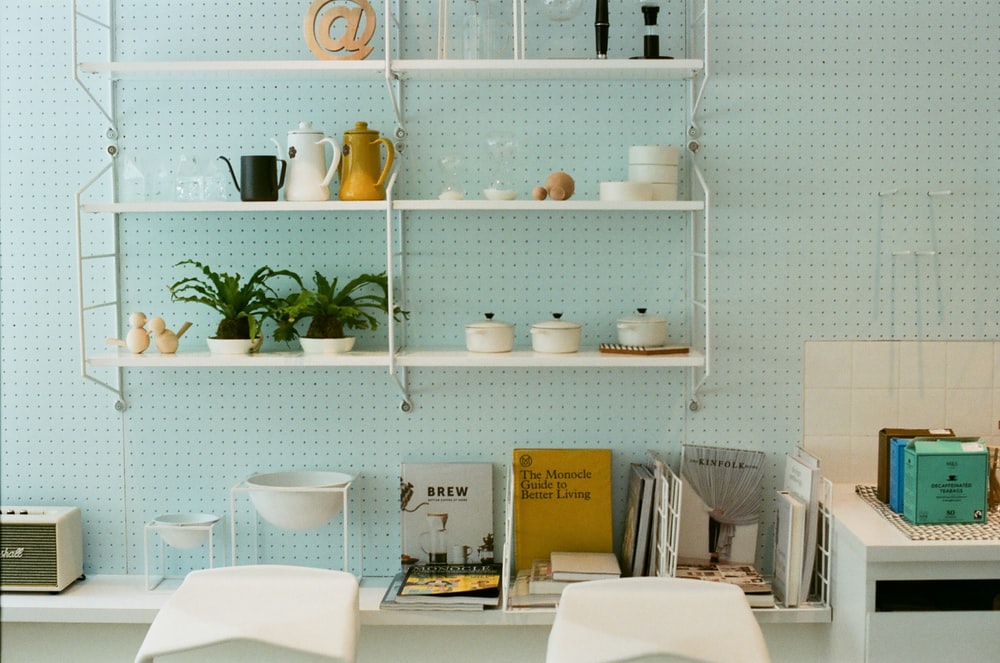 Pegboards make great functional decor and we are used to seeing them in craft rooms. The idea to bring a pegboard to a kitchen wall and install a flexible hutch there is genius. It makes a beautiful accent wall too.
Natural Wood Hutch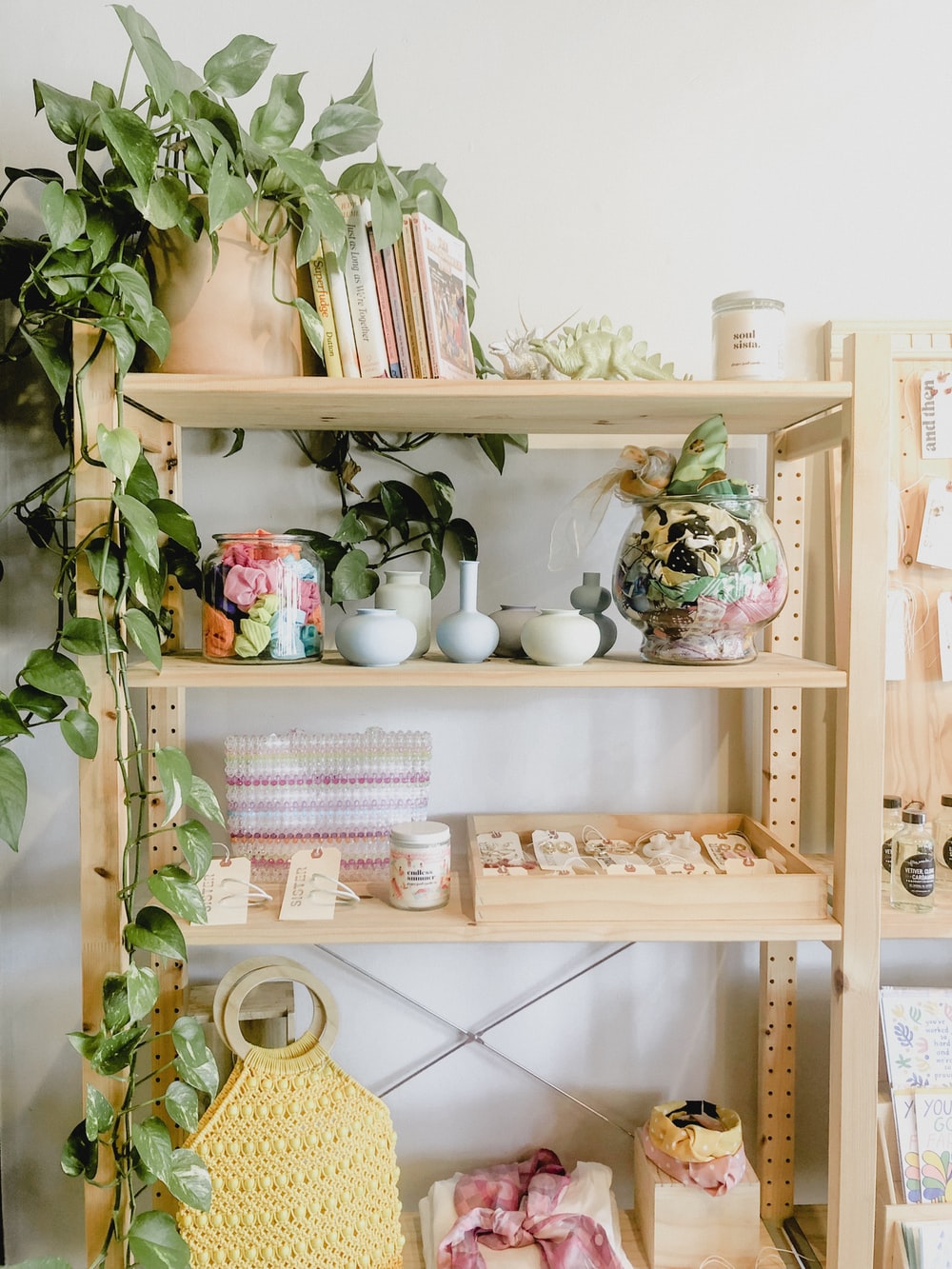 Natural wood is timeless and it always adds depth to the interior. So a wooden pantry shelf in the kitchen is a welcome addition. Don't hesitate to add houseplants (especially vine which can grow onto it) here as well.
Mug Display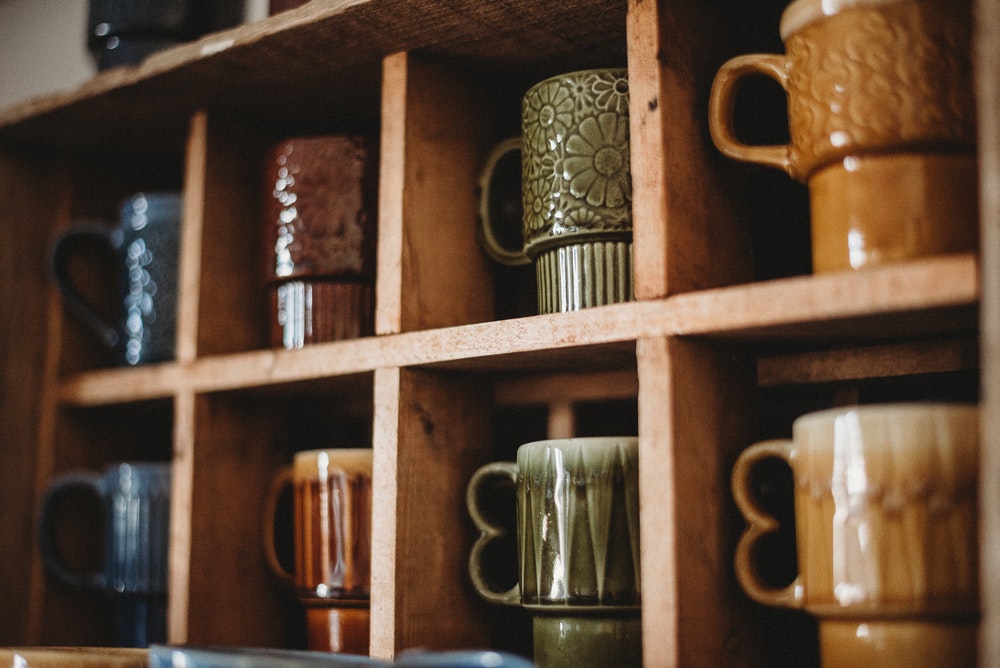 Part of your kitchen hutch can be a rack of accent mugs on display. Many of us have a bunch of mugs we would like everyone to see. And they can add decor value to kitchen storage as well.
Industrial Shelves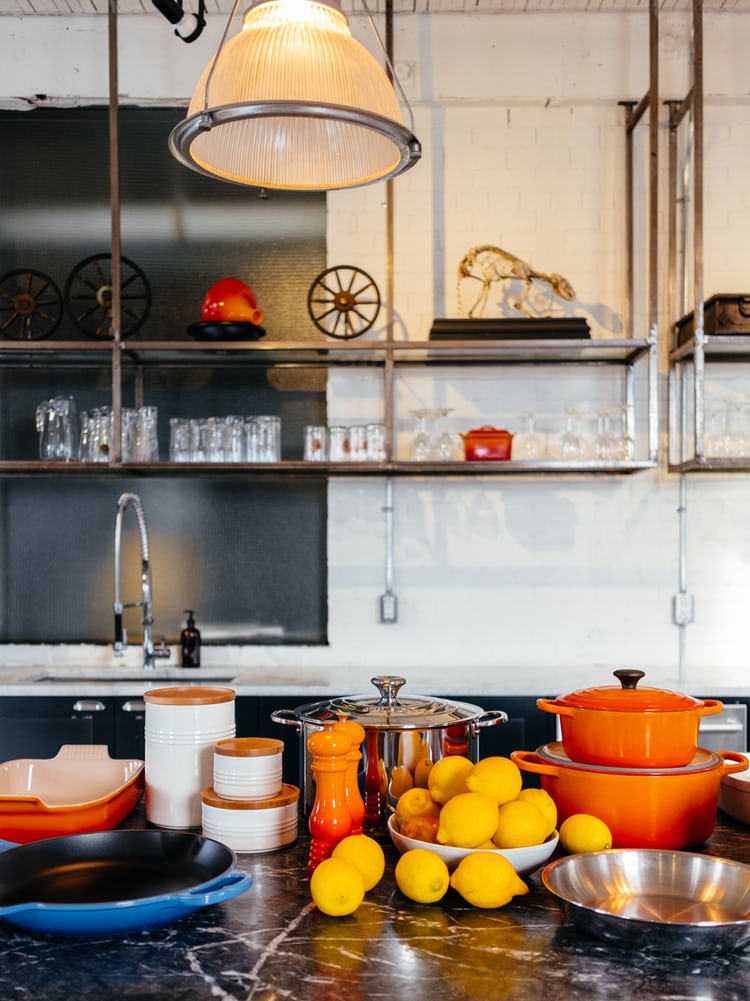 The industrial style makes hutches and pantries in the kitchen easy to decorate. The shelves are open so you can create displays as much as you like. The only challenge is not making a mess of the storage.
Hutch Houseplants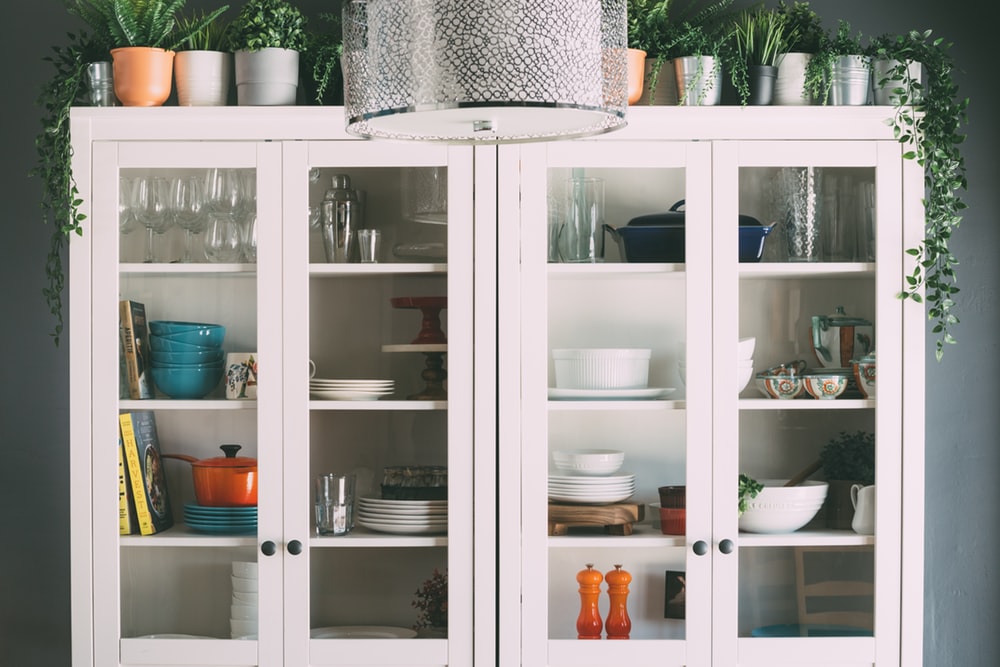 Make the hutch instantly more attractive by placing houseplants over the cabinets. If you use vines too, they can grow down the sides of the cabinets and create a more in-depth look.
Lighting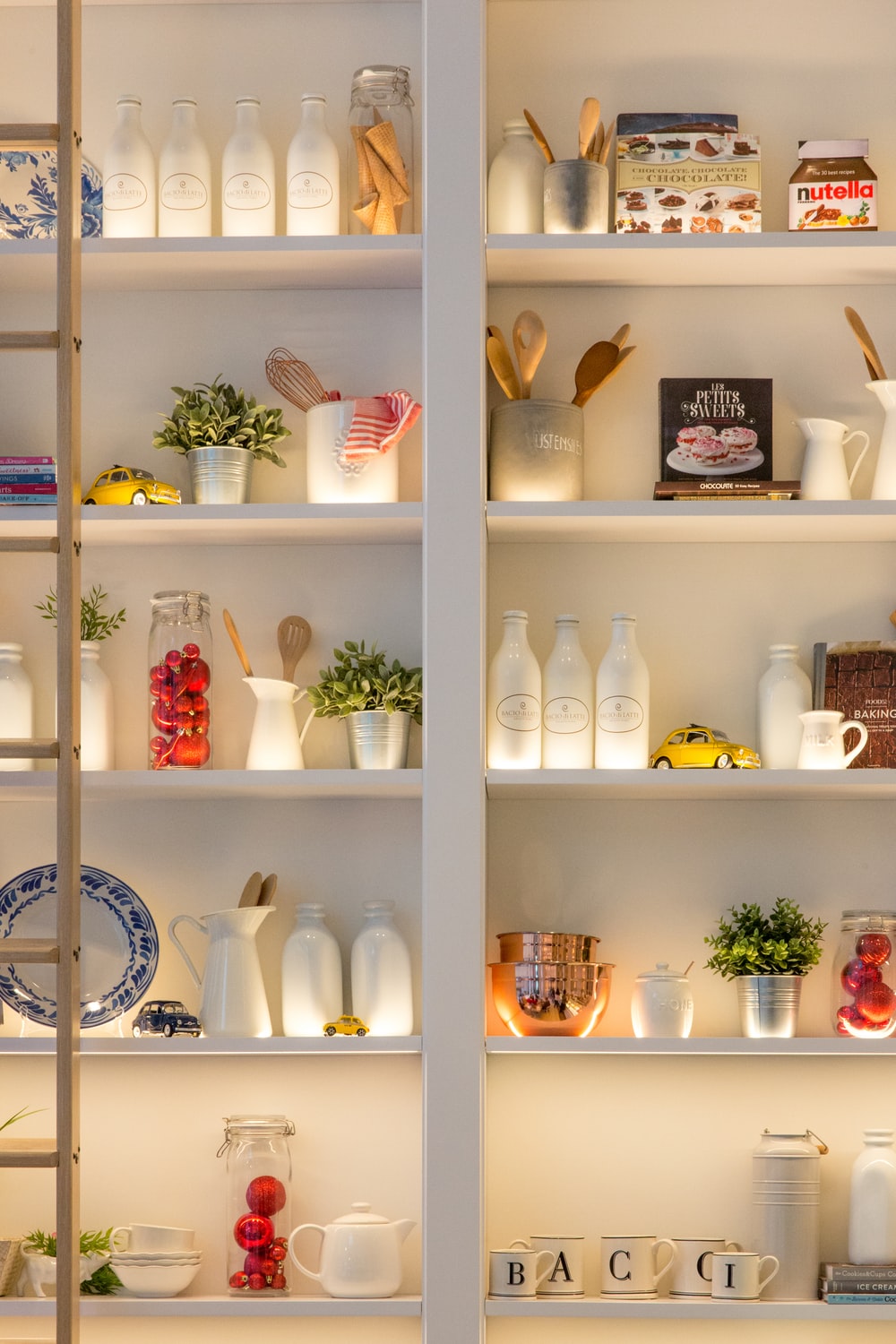 Lighting the shelves is a thing of beauty. If you design your hutch this way, you must use it for display as well as storage. The extra lighting makes a feature and a decor statement in the kitchen.
Corner Shelves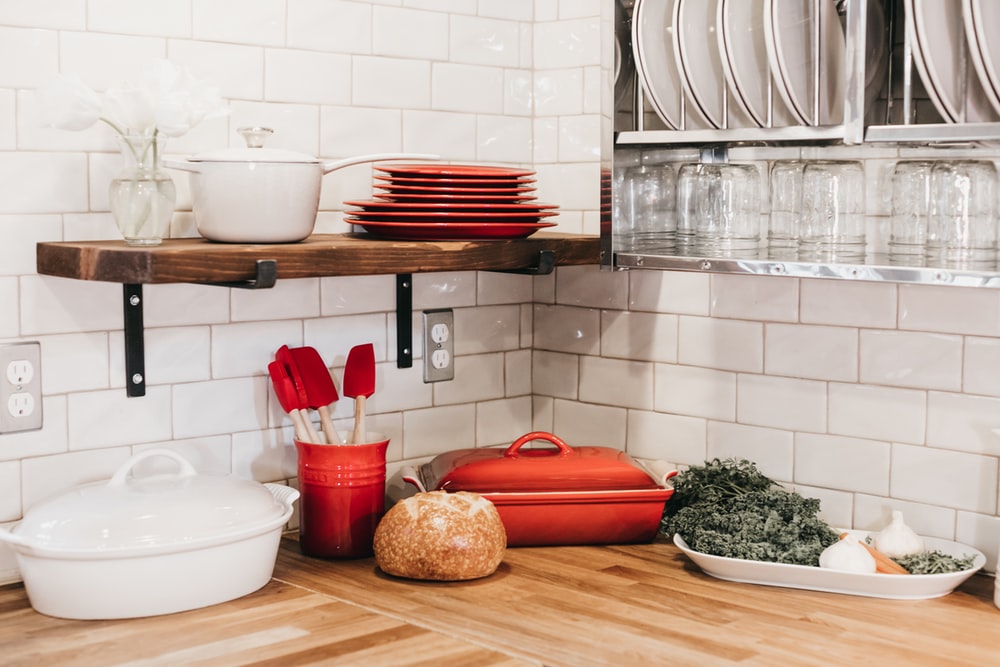 Use corners of the kitchen wisely. It's the perfect spot for a few shelves and a hutch. Not only it adds more storage but softens the edges of the space too.
Cook Book Stand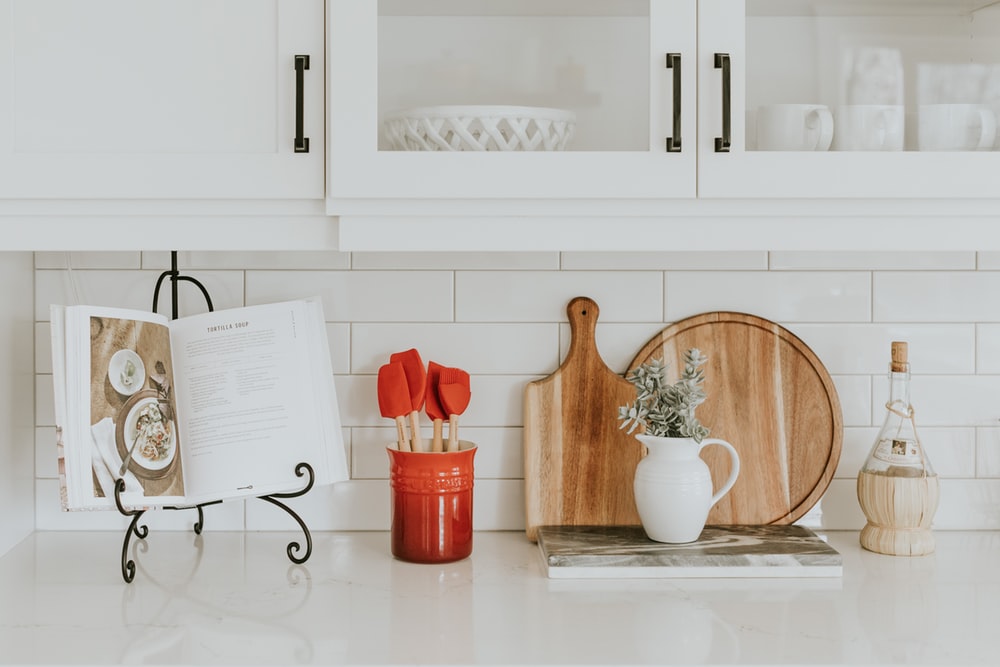 Lovely addition to your kitchen hutch is an attractive book stand. It can hold a cookbook, and it just looks nice standing there in the corner. Look for vintage pieces that will add great value to your decor.
Continue reading: