Last updated on March 13, 2021
Labels change the way you organize your kitchen. And your choice of the best labeling tool for kitchen organization will change the way you create labels forever.
Which one is the best tool? Our pick is the Brother P-touch Label Maker.
I've always been picky about organizing my kitchen (I grew up with a mom who is a pro chef). A kitchen without labels is not an organized kitchen. If you don't label it, it will get lost and make a mess.
Making labels is also a very addictive activity! Raise your hand if you have ever labeled the label maker and then the label itself. That's when you know you've gone too far, but it's fun!
So what do you need to know about the best labeling tool for kitchen organization? There are so many to choose from, and they're all different. Don't get me wrong, you can print a label with any label printer, and it will do. But if you're buying one, you might as well pick just the right device (not too expensive and not too complicated for casual use.)
This is what we recommend in a label maker for the kitchen:
A label maker with a keyboard to type a label without needing to connect to a computer or phone.
Color printing because we want pretty labels.
Thermal printer because we don't want to worry about the ink running out.
Label tape wide enough so you can actually read it.
It should be fairly fast so that making labels doesn't become a nuisance.
A wealthy choice of templates.
And last but not least, an affordable price (of both the tool and the tape.)
We've already picked our best label maker for the purpose. But you can have a different opinion. That's why we have a list of the top 10 best labeling tools. If you have a minute and passion for the topic, check out all of them.
The shopping links are included for your convenience and may get us a commission at no extra cost to you.
We start with our editor's choice.
What's Inside
Brother P-touch Label Maker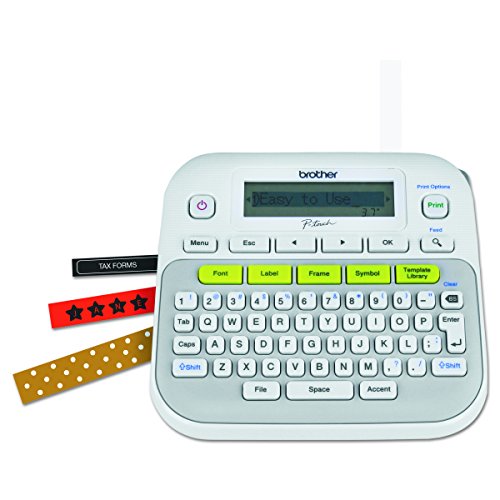 This is our label maker of choice. We like the functionality for such an affordable price. It's all you need for your kitchen organization and then some.
The Brother PT-D210 is 2 and 1/2 inches tall and weighs less than a pound. It's a decent value for money. This includes six AA batteries, all of which are not included.
Each label is about 26 feet long and contains about 75 labels. Every cartridge has different widths since this label maker can use four different widths of tape – 0.13″, 0.23″, 0.35″, and 0.47″. In addition to widths, Brother also sells reflective striping tape, clear tape, and even metallics. They also have a number of speciality tapes, which can be used for moving or wrapping around a wire or cable.
When shopping for tapes, make sure to buy a kit that includes more than one tape cartridge. They are usually not as costly.
The PT-D210 enables users to print borders, icons, emojis, patterns, and many other exciting features. Choose from fourteen fonts and can set them in various ways including bold, italic, outline, shadow, etc. Mark the paragraph to enhance readability. You can find a wide selection of deco labels there.
For those who want labels, Brother P-touch is a decent alternative.
Quick facts:
2 lines up to just under an inch wide (12mm).
97 frame templates with 14 fonts and 600 special characters (including emojis).
Thermal printing.
Powered by AA batteries.
Brother P-touch PC-Connectable Label Maker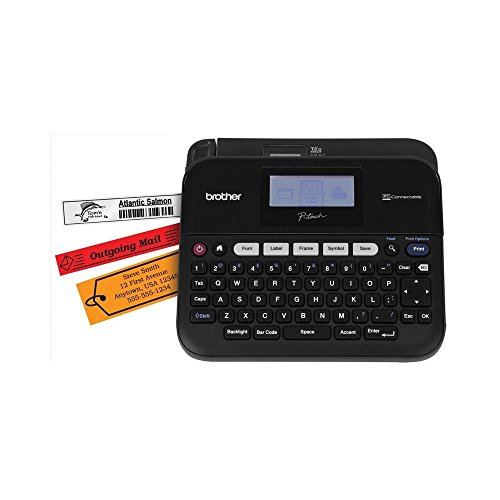 An upgrade from PT-D210 model for those who need more flexibility. This Brother label maker will allow you to print any designs you can imagine. The ability to connect to a computer allows you to design any label you like. The ink cartridges last for a substantial period of time.
The printer often puts a broad margin on the left and right of the mark. If you check the settings and pick a small margin, it will reduce this gap and save your tape. The small margin choice will save you tons of tape.
Quick facts:
Unlimited design capabilities.
Connects to a PC (but works standalone too).
Full keyboard.
Rechargeable battery.
DYMO LetraTag Handheld Label Maker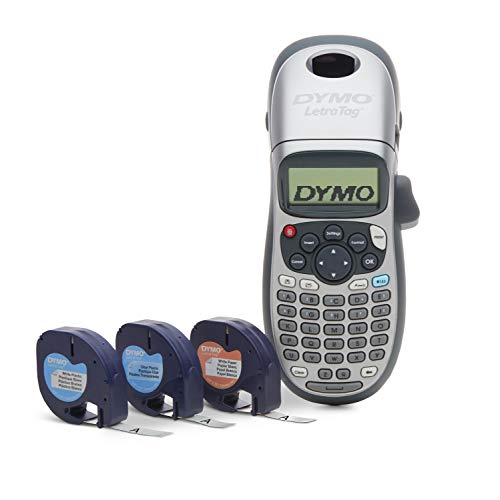 This handheld label maker is a small computer that has good features for its price. You just won't know how useful a thing like this is until you have one.
The labels and fonts are clear and the printing is quick. The range of fonts, sizes, icons and boxes are sufficient for most users. Plastic tapes tend to withstand water, soap, and oil easily. It works quetly and the printer doesn't smear (no ink is used with thermal printing).
From the little drawbacks that the device has, we can mention the use of 4 AA batteries (instead of a rechargeable battery) and a pretty steep learning curve. Otherwise, it's excellent.
Quick facts:
5 fonts, 7 styles, and 8 border styles.
Display screen to preview labels.
Includes 3 tape cassettes.
Powered by AA batteries.
DYMO LabelWriter Thermal Label Printer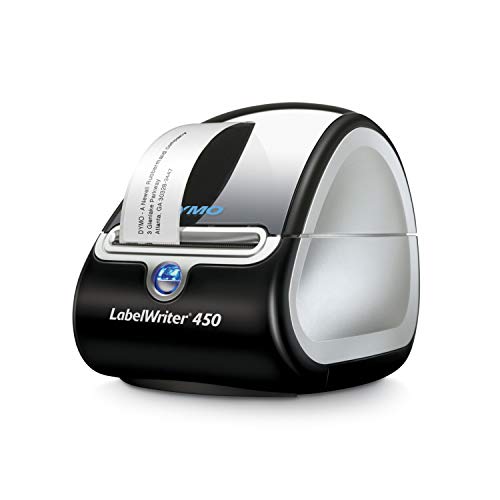 This little powerhouse is worth a try — you can use it for kitchen organization or print a shipping label. The design is basic, installation is easy and the pace is superb. We have only one disappointment that this is not the 2-roll version (which is on the way). In spite of the fact that it can be used by various organizations, the unit is as tiny as you can imagine it would be. It comes with packs of handy rolls, but have an extra roll on hand just in case.
Quick fact:
It's only a printer only — needs a computer to design labels.
Thermal printing.
Monochrome.
Brother P-Touch Bluetooth Label Maker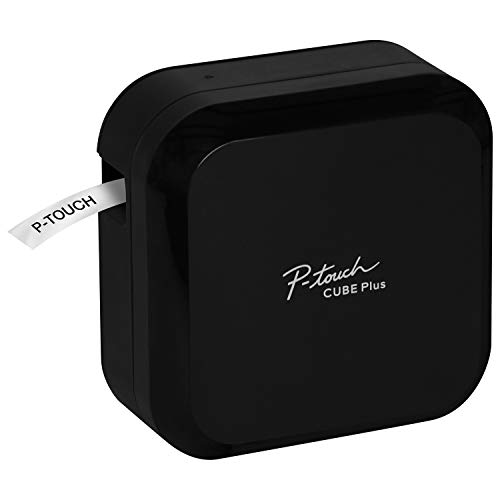 The Plus model can accept .94 inch tape. It easy to connect it via Bluetooth to any tablet or a phone, as well as a computer. Pre-made templates will get you started quickly and easily. Though it's irritating that it wastes a few millimeters of tape when printing. Use the P-touch Editor program on your computer to design labels. The labels stick well.
Quick facts:
The printer connects via Bluetooth to any supported device.
You can print labels from your computer or your phone.
Thermal printing.
Includes label templates.
NiiMbot Portable Wireless Label Printer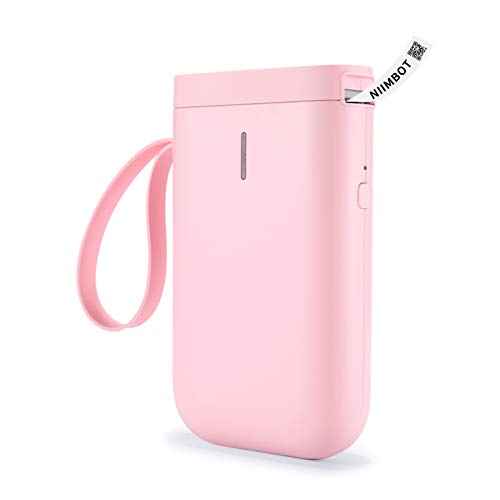 The labels are tiny (0.6"), so you wouldn't be able to read them from a distance. But it's ideal if you want something small and compact. Using the app is extremely simple. The software is straightforward and special in that it allows you to add pictures on labels. You will have to play around to get the desired result.
Quick facts:
Very compact design.
Connects to a phone.
0.60-inch tape.
Rechargeable built-in battery.
Color printing.
YiHERO Portable Label Printer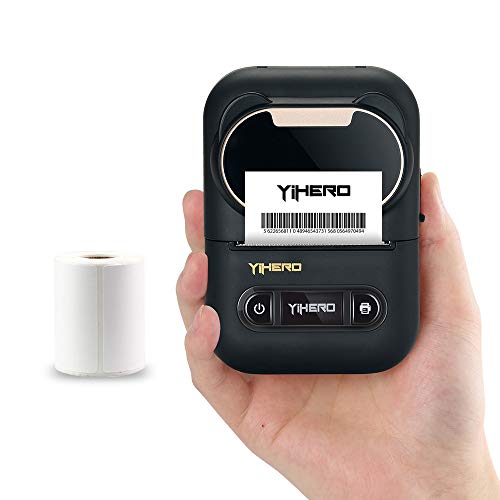 YiHERO uses your phone to design labels. The app has a number of labels for various uses, such as cable labels, shipping labels, clothing labels, price labels, jewelry labels, address labels, food labels, household storage classification labels, and so on. It's an inkless thermal label printer.
Quick facts:
Connects via Bluetooth to iOS or Android devices.
Rechargeable battery.
Thermal printing.
Monochrome.
Phomemo Mini Label Printer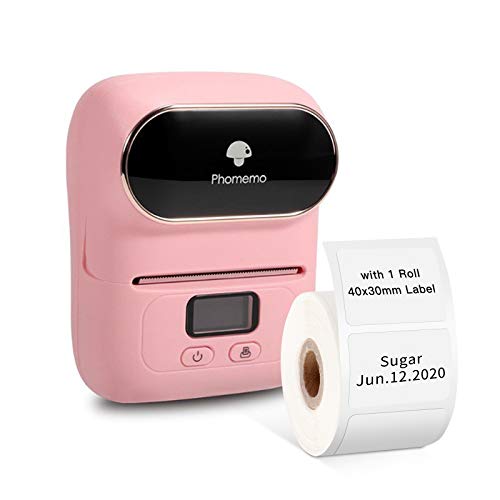 A small device that's as stylish as useful (available in a few colors). It connects to a smart device via Bluetooth. Feeding the tape is pretty easy, and the printing is fast. You can choose from a plethora of themes or make your own from scratch. Great for quick tiny labels. The app includes text recognition, which will allow you to transfer text from pictures to labels.
Quick facts:
Compact and stylish design.
Bluetooth connection.
Powerful app.
Built-in battery.
40x30mm labels.
Thermal printing.
Comer Thermal High Speed Printer for Labels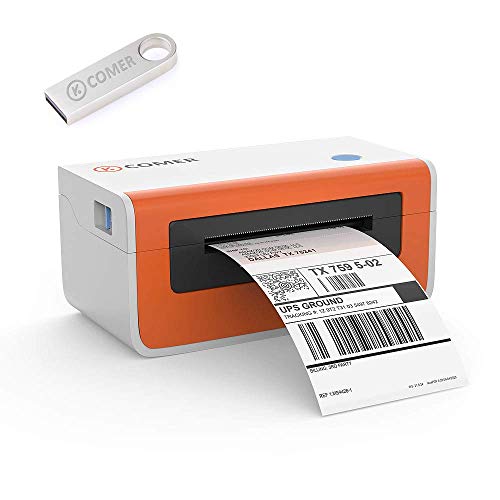 The Comer label printer is a speed printer for more than just kitchen organization. Consider it if you have to print a fair amount of shipping labels as well. This commercial-grade device is for anyone who is serious about label making.
Quick facts:
Thermal printing.
150mm/s fast printing.
Requires a computer.
DYMO LabelManager Desktop Label Maker
This is a desktop device with a larger keyboard for fast and easy use. It's ideal if you need to make more labels but don't necessarily need to carry it around. So you can put it on your kitchen counter, somewhere in the corner, and type out a label when you need one. There's an ability to print out up to 10 copies at a time too.
Quick facts:
20 text formats and 200 symbols.
Thermal printing.
Rechargeable battery.
Continue reading:
Disclosure: As an Amazon Associate we earn from qualifying purchases.