Last updated on September 20, 2022
Selling your home? Here's how to sell it faster and for more without spending too much. Read on!
If you don't have a game plan, real estate can be a challenging market to compete in. As a seller, you'd want to sell your house as quickly as possible, especially if you have to deal with financial woes. Consider many things when you put your home up for sale.
Before listing your home for sale, remember to put yourself in the shoes of a possible buyer. Take a careful look around your area to see what aspects could use some updating, clearing away, or sprucing up. There are often easy fixes that can make a big difference.
Investing time and money into visual upgrades can help you sell your property faster and for a higher price. Make these low-cost fixes and renovations to your homes, and you'll have a better chance of selling them quickly.
What's Inside
Paint Your House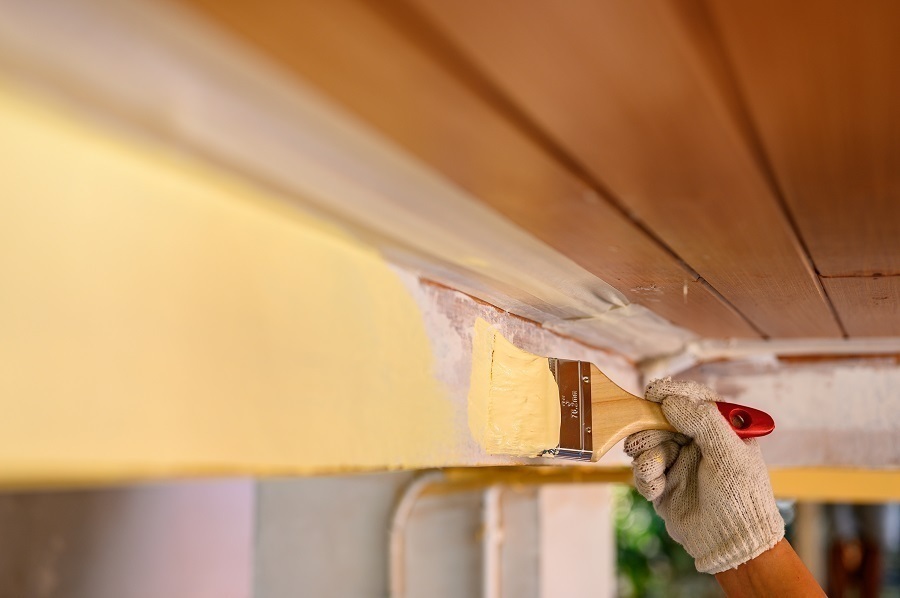 Selling your property is analogous to starting again with a blank page. It would be best if you kept in mind that you no longer own the property. Because of this, changing its color can be an effective way to get a head start. Using primary and neutral colors can help make a place appear more open and well-ventilated.
Your prospective buyers must be able to see themselves living in their ideal house with the aid of a blank canvas. Remove any extra borders or wallpapers that may be a distraction when imagining the overall layout of your property.
Focus on Minor Repairs
Counting a home's assets is just one of the many things that must be done to sell it quickly. Making even a few necessary repairs to your house can raise its worth and give it a competitive advantage.
You might begin by inspecting your pavements for:
Cracks
Chipped paint
Damaged windows or hinges
Any other fixtures requiring minimal expenditures
Completing minor home improvements can help you add thousands to your selling price.
Choose the Right Broker
Getting the right broker is essential if you want to sell your house. Do not choose the first broker that you come across as your option. Ask at least three real estate agents to look at your home and show you some similar homes they have recently sold.
You could also try reaching some of their previous customers.
Examine the places they deal in real estate if that's at all possible. In addition, be sure that the broker you decide to work with has a website that is simple to navigate and that they use the services of all of the property portals that are now available.
Make Use of Lighting and Optical Effects
Using natural lighting to make your property look warm and welcoming during the staging process and in any online showcases would be best.
In case you have large window panels, it is recommended that you either leave them unadorned or cover them with curtains of a lighter shade.
You might also install mirrors to give the impression that the space is more significant. Adding hanging lights to your ceiling can also give your home a tall, broad look.
Keep the Floors Up-To-Date
It's one of the things potential buyers notice about a property, and the flooring significantly influences the overall appearance of the space. Carpeted floors, especially in shared areas like living rooms, family rooms, and corridors, are a significant turnoff for today's purchasers.
You can consider installing laminate flooring instead because it is more cost-effective. This sort of flooring does an excellent job of imitating the look of hardwood floors, and it's effortless to put in place.
Hardwood flooring is a low-cost investment that can also be repaired if scratches or stains have damaged it.
Make Sure Your House Is Squeaky Clean
A spotlessly clean property speaks for itself. Make sure there isn't even a grain of dust ruining your sales prospects. Essentially:
Windows should be washed
Floors should be scrubbed
Mirrors should be wiped down
Faucets should be polished.
Minimize Clutter
Homebuyers have difficulty relating to a house crammed with furniture, accessories, things littering the floors, and other objects. Excessive furnishings can make a space look smaller. The rooms must have ample ventilation and be as free of clutter as possible, enabling visitors to move about freely and visualize how their belongings could be stored in the area.
Clean up the mess inside your home by removing unnecessary pieces of furniture, decorations, and belongings.
You can temporarily store all the goods in your home that you don't regularly use in a storage unit. Your house will be spruced up, organized, and presentable if you follow these steps.
Retouch the Painting on the Exterior
Retouching your home's exterior paint can do wonders for its appearance from the street. You don't have to paint the entire house outside, but you should give the worn-out or dirty parts a new coat.
Think about how you can create a contrast with the color that is already there. In addition, you need to paint the porch, decks, fences, gutters, and any other outside surfaces that need it.
Make a Few Low-Cost Tweaks to the Kitchen
Full-scale kitchen remodeling in a mobile home can cost tens of thousands of dollars, making it a costly investment before listing your mobile home for sale. But if your kitchen looks a little padded and you're worried it will turn off potential buyers, you might want to make a few minor changes.
This may include:
Painting the walls
Regrouting the tiles on the floors or backsplash
Changing the faucet, among other tasks.
Your primary objective should be to achieve a clean and neutral appearance that entices purchasers and allows them to see the kitchen as their own.
Do Professional Photography
Now that you have completed all the preparation work necessary to make your house marketable. The taking of photographs of your home by a trained professional should not be overlooked.
A professional photographer will be able to capture the most beautiful aspects of your property by utilizing their extensive knowledge of lighting and angles. They will make your house look as appealing to potential buyers as possible.
After all, you've already set in the hard work; now it's time to make it stand out by selecting the appropriate photographs.
In Review
There are a lot of different methods you may take to sell your house without putting out a significant amount of cash. You will have to consider which criteria can help you sell it quickly to a legitimate buyer so you can capitalize on those opportunities.
Setting a budget for home improvement costs is an excellent idea to help you make more money. After all, a successful deal is one in which you and the buyer look ahead.
Continue reading: