Last updated on December 14, 2020
Do your deck and patio look dated? Giving it a modern makeover is easier than you think. Here are 7 ideas to inspire you.
A deck and a patio are perfect outdoor features for your home. They add depth to your landscaping and increase curb appeal, but they also create a welcome space for outdoor gatherings. A well-decorated and modern patio welcomes in guests, while a cozy deck invites them to stay awhile and enjoy some fresh air and good company.
If your deck and patio are a bit empty, consider investing in their modernization to add enhanced comfort and beauty in your life. Here are seven tips on how to do just that.
What's Inside
Lighting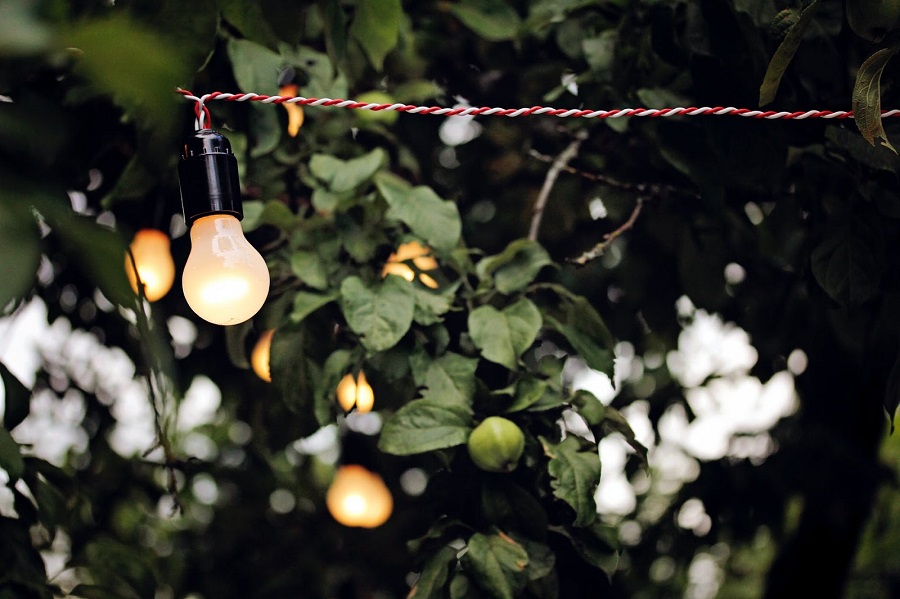 There is no reason for your space to be only functional when the sun is out. It can have two styles: daytime fun, and nighttime ambiance to give it a different feel. The most can be gotten out of your deck or patio with the installation of soft lighting to infuse a romantic glow reminiscent of candlelight or add colored lights to give a youthful and customizable feel that fits any occasion.
If you add a table setting, this space can serve as a place for family dinners and dates. You can also create a festive scene with simple strings of fairy lights, solar, or ground lights. A carefully chosen lighting style can result in a deck or patio with different faces between night and day.
Water Fittings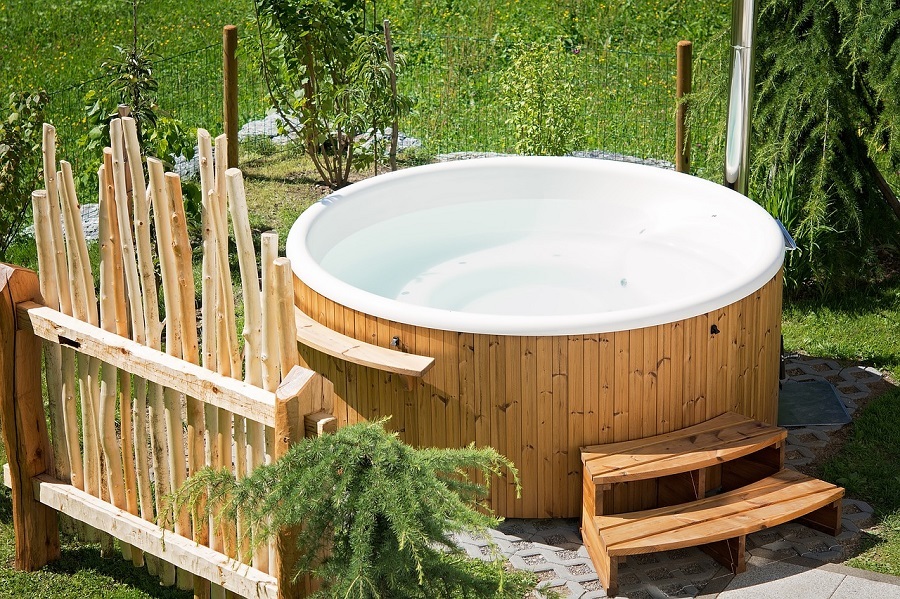 The first thoughts that would get into the minds of most people at outdoor water fittings are swimming pools and hot tubs. Fountains and ponds are other ways to include the relaxing sounds of water in your outdoors. Exotic fish can even be in your pond for a sophisticated look.
A hanging waterfall or an impressive fountain can create a soft play between modernity and nature.
Hot tub installation on your deck or patio gives you and your guests convenient access to it. Before including a hot tub, you must ensure that its weight will not be too heavy for your deck. For any fittings, a licensed contractor should evaluate it and decide if your deck can be reinforced before installation.
Add Modern Furnishings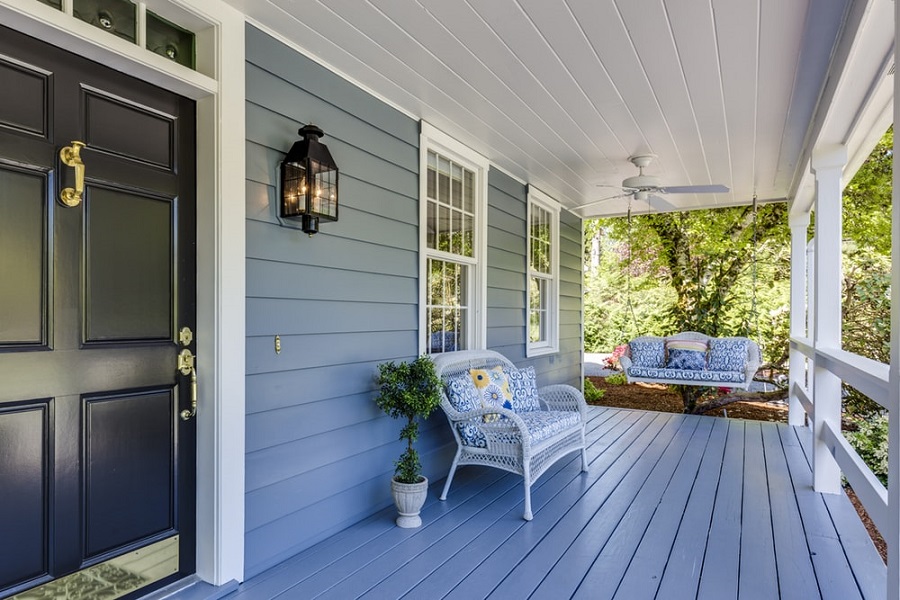 Patio or deck furniture usually gives more attention to functionality than aesthetics since they need to withstand the elements. You can add outdoor rugs, some outdoor seating and tables (wicker or retro seating is always in).
If you have outdoor furniture, you may not need to replace it. Consider giving it new life with a heavy cleaning, a fresh coat of paint, or new cushions and pillows. A statement piece with a pop of color can be all you need to move your outdoor setting from utilitarian to chic.
Also consider adding a stable piece to your deck that attracts people outside. Think of options like a large table, automated coverings or a large umbrella for shade, or a fire pit.
Hardscaping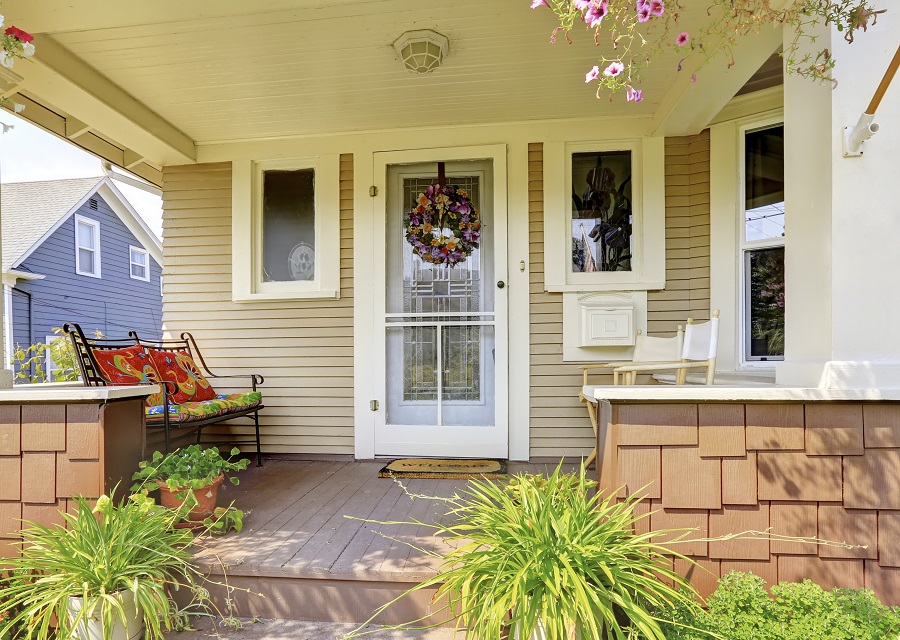 Introduce architectural pieces into your outdoor space to spice it up. If your patio has mainly straight line gardens, you could make this edgy with a couple of strategically placed modern sculptures. You could even craft your unique sculptures using metal and glass. Another way to modernize your landscape is by setting up square stone pillars or big pieces of granite to be a fascinating backdrop to your patio's organic features.
Green is always in too — statement planters are great for modernizing and adding color to a large space.
Though an open-air deck or patio is an excellent addition to a home, a pergola can serve as a focal point of your outdoor oasis. This structure can transform your space into a regal retreat. A sleek ivory finish gives it an elegant flair for alfresco gatherings.
Go Green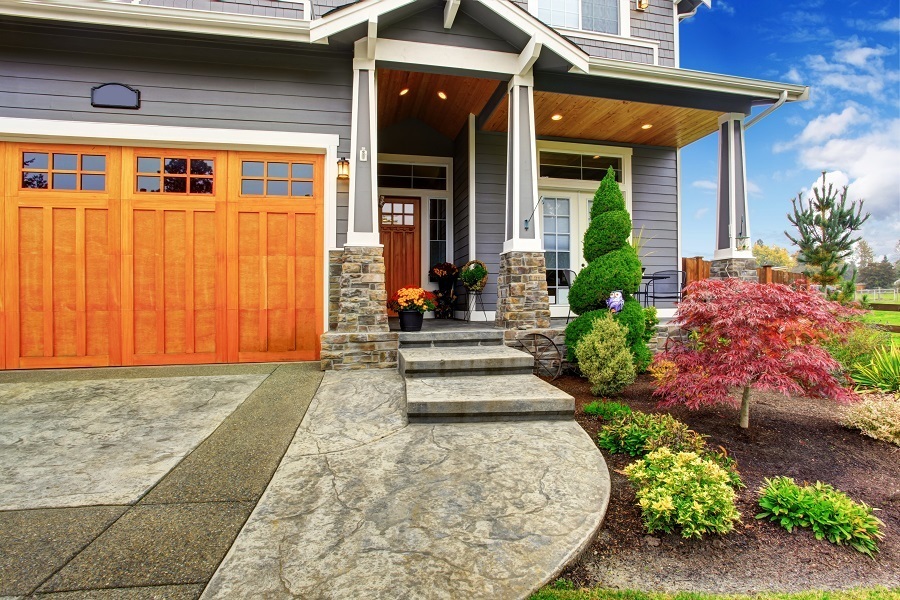 Going green is one of the best ways to improve the ambiance of your deck or patio. You can display homegrown plants, flowers, and succulents to bring color and life into the picture. 
An eco-friendly landscaping option is to plant rain gardens, which help divert water away from your house or hardscape structures and take it to greenery on your land. Native plants are ideal for rain gardens since they are adapted to the areas' water, soil, and climate.
The best part about going green is that it doesn't always have to be green. You can add any colors you want, any flowers you want, and any style you want. Green is always in and always interchangeable with the seasons.
Entertainment Space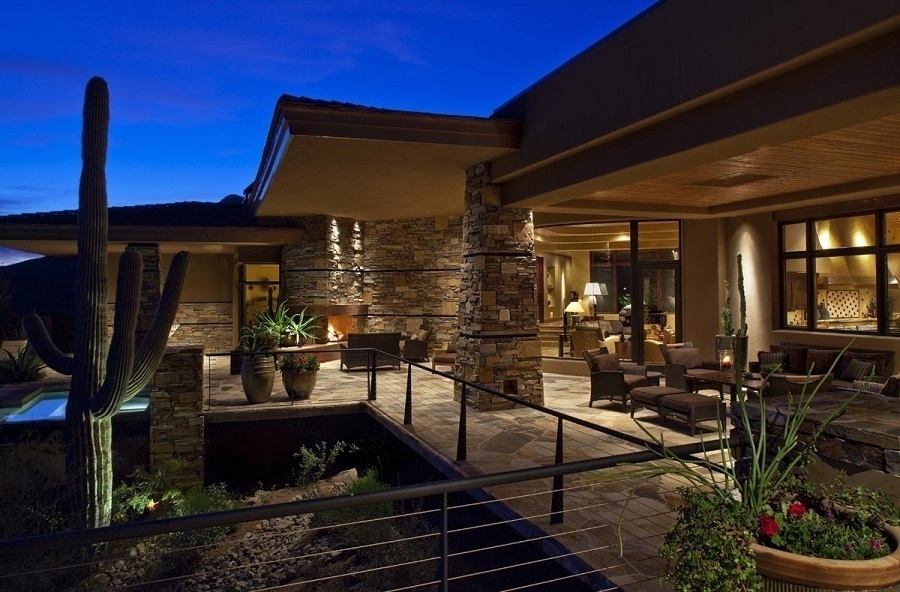 Many patios and decks have the standard set of lawn furniture with little thought to decor. These setups can be revamped into a stylish entertainment center. Always consider comfort first. If seating is in disarray, it might be time to switch them to a more inviting area. See our furnishing tip for some ideas on how to freshen up your sitting options.
Do not forget the floors! A rug with modern patterns like geometric shapes can define the space and personalize it. If thoughts of cleaning an outdoor carpet do not appeal to you, a pavement with interesting shapes can be installed, or you could add a colorful design to the floor.
Or you can consider adding an outdoor kitchen. If you're in the market for a complete exterior renovation that will entertain your family and friends for years, consider adding permanent functional features. A built-in grill, counters, and bar are amazing ways to modernize your backyard and deck without breaking the bank. For ideas, these Scottsdale architects have an amazing eye for outdoor kitchen designs and exterior renovations.
Floor Upgrades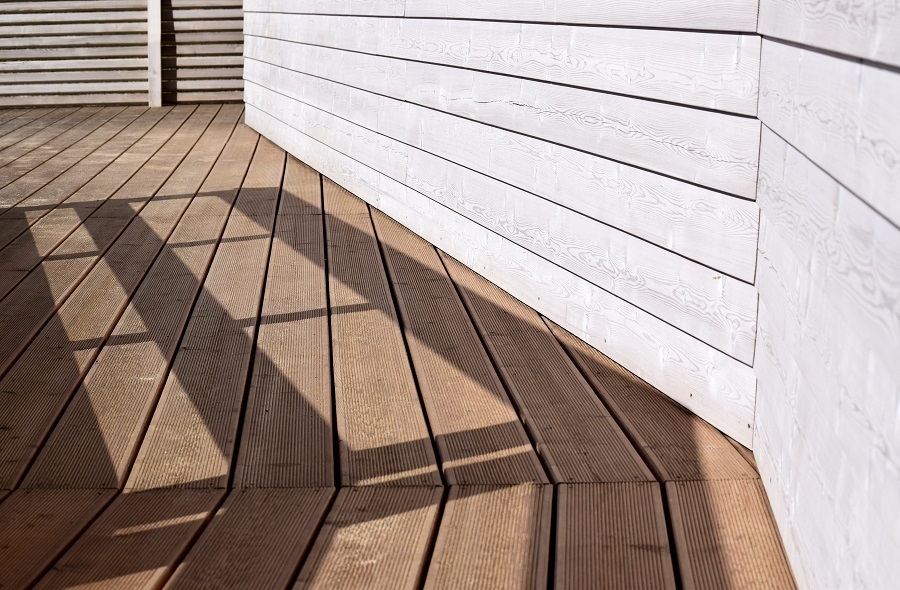 If you are looking to make your neighbors and guests jealous, a smart move is upgrading your outdoor flooring all together. Instead of hiding it with a rug, powerwash that old concrete slab or tear it out completely.
There is nothing that is both classic and modern as stone. Porcelain and ceramics are less expensive than natural stone, yet durable and attractive. It offers you better color, timeless style, and less maintenance than traditional wooden decks.
Your deck and patio should be a way to showcase your home without spending a fortune on landscaping. Bring your outdoor living spaces into the modern area and enjoy them to their fullest. You deserve it.
Continue reading: