Last updated on August 13, 2023
Can't decide what you want for your kitchen backsplash? You have many options, and you can use no backsplash at all. Here are the top alternatives.
First of all, let's make an important distinction. When we're talking about backsplash alternatives, we don't mean the different materials available for it. We mean options that aren't typically used as a backsplash.
So, here are 13 different options that can be used as a kitchen backsplash alternative. These aren't typically used as one and aren't necessarily practical. Nonetheless, they can offer a unique decor opportunity. These are the ideas that you would use to make your kitchen stand out.
Important note: not all of these materials are heat and humidity-resistant, so they may not be suitable for use as the backsplash behind the stove.
Some ideas that are only a cool alternative if you do not use most of your kitchen daily. These next are ideas about how to decorate your kitchen without using an outdated backsplash. These ideas will take careful consideration and preparation as they would be more expensive to install.
Let's begin!
What's Inside
Venetian Plaster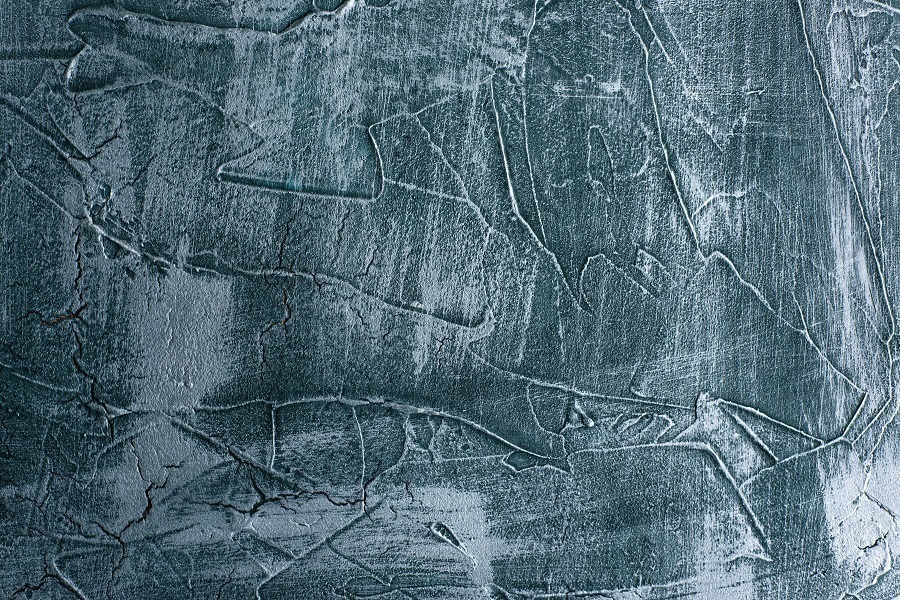 Venetian plaster is considered as an alternative to a conventional backsplash. This material can provide a budget-friendly and environmentally friendly DIY option. It is also easy to apply.
Despite its rough-looking texture, it is actually very smooth to the touch. It is also water-resistant, so it won't change colors when splashed with water, providing the plaster has been sealed beforehand with a natural wax sealer.
If you prefer a glossy surface, using stucco Venetian is the better option. Softer than the other version of Venetian plaster and very easy to polish.
Vinyl Wallpaper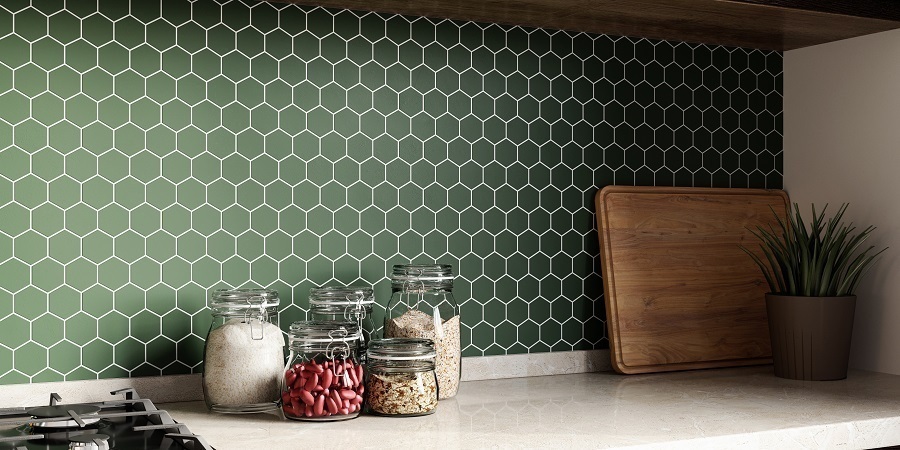 There are many possible colors and patterns available for vinyl wallpaper, which is very durable. Most peel and stick backsplash tiles are made of this material.
There are many installation options when it comes to a backsplash. A prevalent option is vinyl wallpaper, which can be removed and replaced with another pattern without losing the original paper that sits in front of the cabinets. It has been successful for us after two years of use and still looks new! Vinyl wallpaper is a popular style when it comes to backsplashes. You can change out patterns without committing to one design because you have the original at the back.
Some more eclectic kitchen photos may be helpful concerning the topic of using vinyl wallpaper as an alternate backsplash. It is suggested that the material should not be used as a "substitute." Rather, it is recommended that those who have access to plaster or drywalling should use those surfaces for their home's backsplash instead.
There are many new and old ideas for backsplashes. When you start searching, it becomes overwhelming with so many designs to choose from. Each individual has their own preference because what is practical to one person might not be pleasurable. A lot of times, though, they aren't as practical as we'd like them to be just because grease or cleaner (especially in the kitchen) will make food particles stick and can sometimes turn to brown or green colors.
Paint, Stencils, or Prints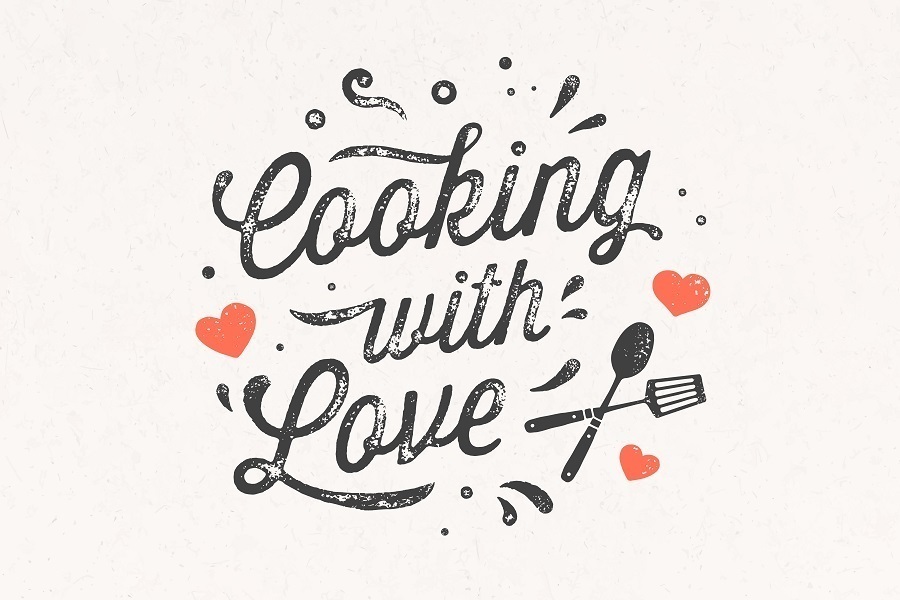 Many people decide with a different color in the backsplash to make this area pop. They need to use water-resistant material and have some sheen, but any paint will work if unavailable.
Using bright colors, stripes, patterns, or unique paint types like chalkboards is a popular option for many people looking to redo their kitchen. Many people find using bright colors or using specialized paints like chalkboards on the backsplash of a kitchen an appealing alternative.
You can replace a backsplash with paint, stencils, or prints. Stencils are a great way to add depth and create eye-catching designs for the area. There are two choices when it comes to picking a design: black and white is timeless and will blend well with many decors; colors also can work well but may not seamlessly match the fabric of other parts of the room. Paint in any color you prefer. Use stencils for
Prints for a backsplash can be an exceptional way to add interest to this area of your kitchen. You could also use leaves, sponges, or wrinkled papers or fabrics and get an interesting pattern that is one-of-a-kind.
Many people have used paint, stencils, or prints as an alternative to a backsplash. Painting, stencils, or prints are all good alternatives for a backsplash.
Concrete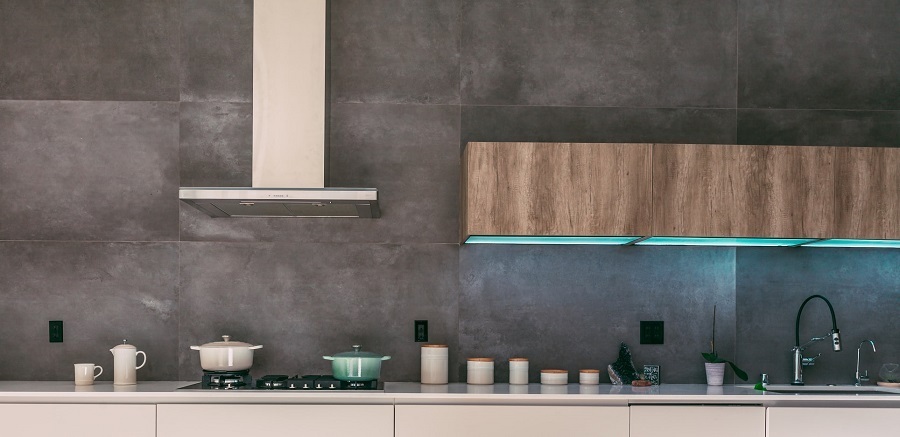 Many different people use concrete in counters because they are affordable and can be of a modern style. However, there are other things such as concrete being used as backsplashes which were not so common. Concrete was paired with copper accessories to create a glamorous feeling, and the fiberboard cabinets also helped portray that contemporary look. A backsplash for your kitchen is made out of concrete, which creates an elegant feel mixed with copper.
Chalkboard paint
Chalkboard paint as a backsplash alternative. Fun-looking but not recommended for those looking for longevity.
Reclaimed Wood
Unless the wood is smooth, reclaimed wood as a backsplash alternative may have several cracks. Grease can penetrate these crevices, and it would be a struggle to clean them even with multiple coats of polyurethane.
Burlap
Burlap as a backsplash alternative Think of all the different patterns, textures, and colors that make up the perfect backsplash. And if you're like me and constantly have to replace it because food has fallen on it (popcorn, tomatoes), Burlap could be your best Backsplash option. It's practically impossible to see through most types of burlap, which means anything you put in front of it will clearly show through. The fibers are woven tightly.
Gallery wall
Gallery walls are a good alternative to a backsplash because you can clean them easier. Gallery Wall works great as an under-wallboard. It makes cleaning the wall-less difficult than just the backslash.
Brick
Did you know that brick can act as an excellent backsplash alternative in the kitchen? Brick is warm and adds richness to any home. Showcasing it behind your stove and sink will make for an old-fashioned yet updated look in your kitchen. Brick is a great backsplash alternative because it is both cozy looking and modern. If you happen to have brick underneath your kitchen walls, exposing this surface will be an inexpensive update to your space. There are many faux alternatives.
Windows & Mirrors
Windows and mirrors are not only light-filled but beautiful tools for making a small kitchen feel more open. You could also use glass or mirrored backsplash materials in kitchens that lack windows to allow sunlight into the room.
Mirror
Mirrors as backsplashes for kitchens with low-lighting conditions, installing a mirrored backsplash can be a great way to lighten the space and add an updated look. And learn how to drill into your mirror or opt for another option like putting up a pegboard (shown above), so you can hang cooking tools or other items nearby.
Pegboard
When you want to do something with a pegboard that will decorate your kitchen, paint it a soft color or dark and accent it with metal for an industrial look. Organizing anything is easy when using pegboard. On top of this, pegboard can be painted in many colors or stained for a different style. No matter the size of the board, you are sure to have plenty of storage space available.
Shiplap
Shiplap is a type of interior board that has been fitted in Gable roof. It can be used as a backsplash in place of other backsplash options. Painting it white or any color of your choice will show boards through the paint that make shiplap unique from other ones. Omitting this particular design idea might make your kitchen look more conventional because shiplap will reinstate a farmhouse-style to your kitchen.
FAQ
What can I use as a cheap backsplash?
You may use heat-resistant paint to paint the wall as a cheap backsplash.
Do you really need a backsplash?
You only need a backsplash under heavy use where there's a lot of splatters. However, these alternatives may replace the backsplash in some cases.
Continue reading: