Last updated on August 22, 2023
Use these six ideas to give your home a unique touch when remodeling. Read on!
Remodeling your home can be a stressful and difficult process, filled with countless decisions, time-consuming tasks, and seemingly endless costs.
But the end result of completing even just a few remodeling projects can make all that effort worthwhile – giving you a beautiful, unique space to enjoy. 
When it comes to remodeling ideas for your home, there are tons of options out there – so we're here to help narrow down the list!
We've gathered six great ideas on how you can modernize and upgrade your living space in ways that will surely wow friends and family members who come by for visits.
Whether you need an entirely new kitchen or would love some updated lighting in certain areas of the house, these tips are sure to get you started on your exciting journey toward creating lasting memories within the walls of your own cozy abode.
What's Inside
Update Your Kitchen with Custom Cabinetry and Countertops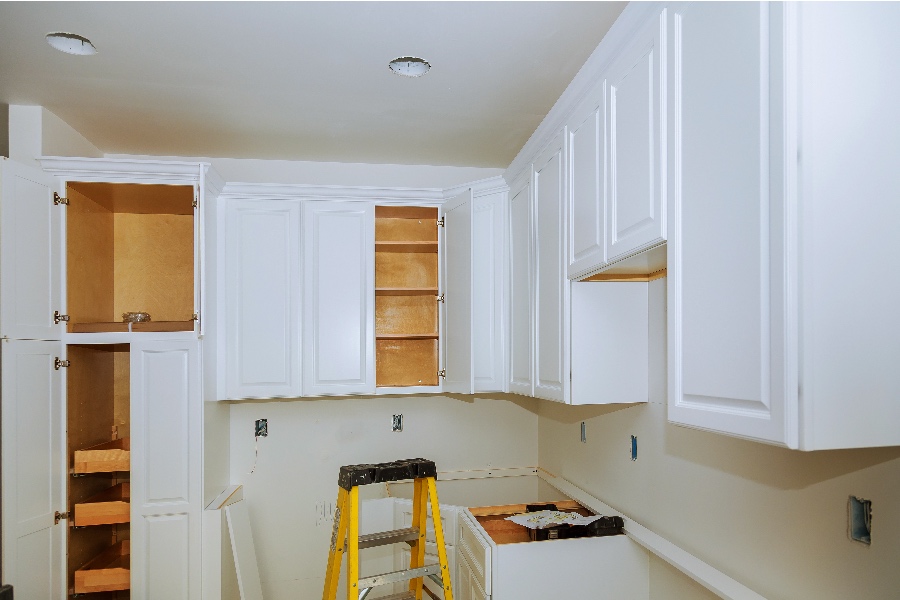 Updating your kitchen is an excellent way to add a personalized touch and make the space more attractive.
An easy way to achieve this is with custom cabinetry and countertops that can be designed in any way you, please! You can even integrate special features like warming drawers, mini-fridges, and ample storage space. 
Don't forget about adding special touches like beautiful lighting fixtures, glass doors, and ornate cabinet hardware. With custom cabinetry and countertops, you'll have the most unique kitchen around!
According to the folks from HomeTech Home Remodeling Services, remodelers can offer a wide range of projects, from custom cabinetry and countertops to full kitchen remodeling or a different remodeling company. Make sure you are working with a qualified professional who is experienced in kitchen remodeling. 
Incorporate Natural Light into Your Living Space by Adding Skylights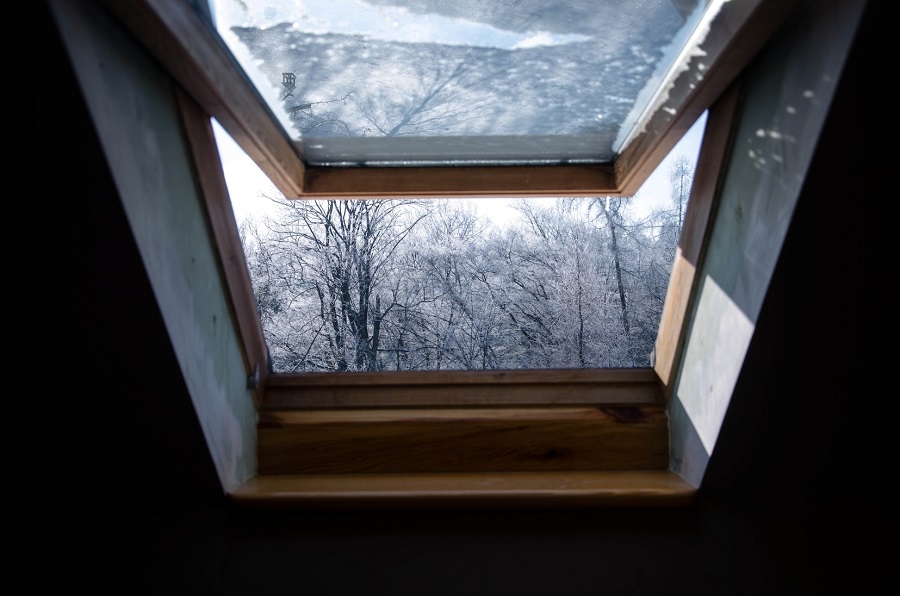 Adding natural sunlight to your home can instantly brighten any area. Skylights are an innovative and effective way to maximize the amount of light that enters your space.
If you want to help the environment and cut down on energy costs, skylights can be a great choice for sustainable living without compromising on style.
Your home will feel larger, more open, and alive with natural light if you incorporate skylights into your living space.
Before beginning installation, make sure to research local regulations on building codes to ensure that your investment is safe and secure for years to come.
Enhance the Exterior of Your Home with a New Paint Job for a Fresh Look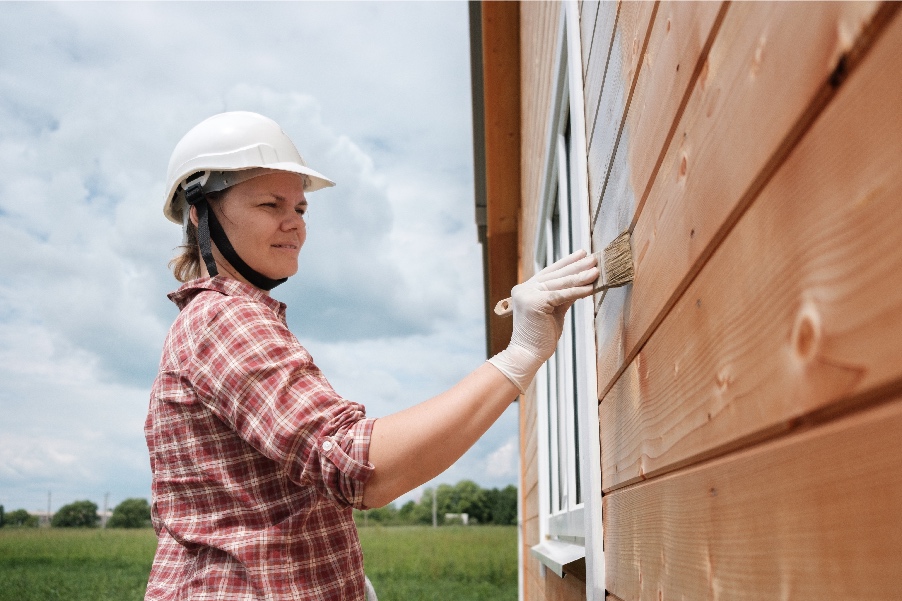 If you're ready to upgrade the look of your home, why not start with a fresh coat of paint? Not only can a simple paint job transform the exterior of your building, but it's also an affordable way to give your home an updated look.
No matter what color you choose or where you stand on the bold- or subtle-paint debate, this easy remodeling project is sure to pay off with countless compliments from admiring neighbors and friends. 
Plus, if you're bringing in a professional team to do the job right, they can offer suggestions along the way and assist in selecting colors that work best with other elements of your home's exterior.
So don't wait – give that worn façade a new face and refresh the look of your residence!
Create an Outdoor Living Area Complete with Seating, Tables, and Plants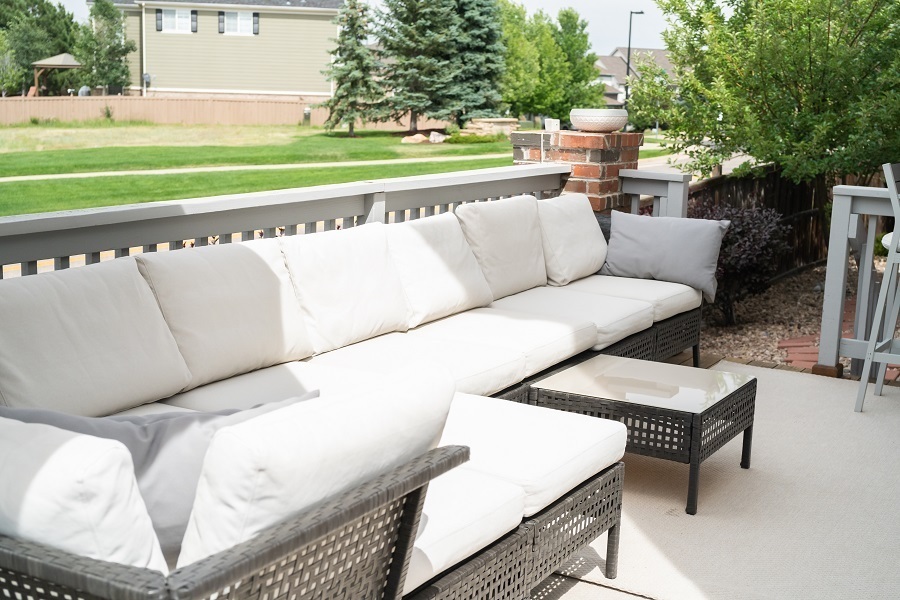 Creating an outdoor living space is one of the best ways to make the most of your home! A covered patio with comfortable seating, accent tables, and planters is a great way to host gatherings or just relax and admire the beauty of nature.
Incorporate different colors and textures for visual interest, like colorful cushions for seating, vibrant potted plants, and vividly patterned rugs. Lighting can also be used to set a mood – pick bright string lights or freestanding lanterns to illuminate your area after dark.
With these simple touches, you'll end up with an inviting environment that will last through many summer evenings.
Install an Accent Wall to Add Character to Any Room in the House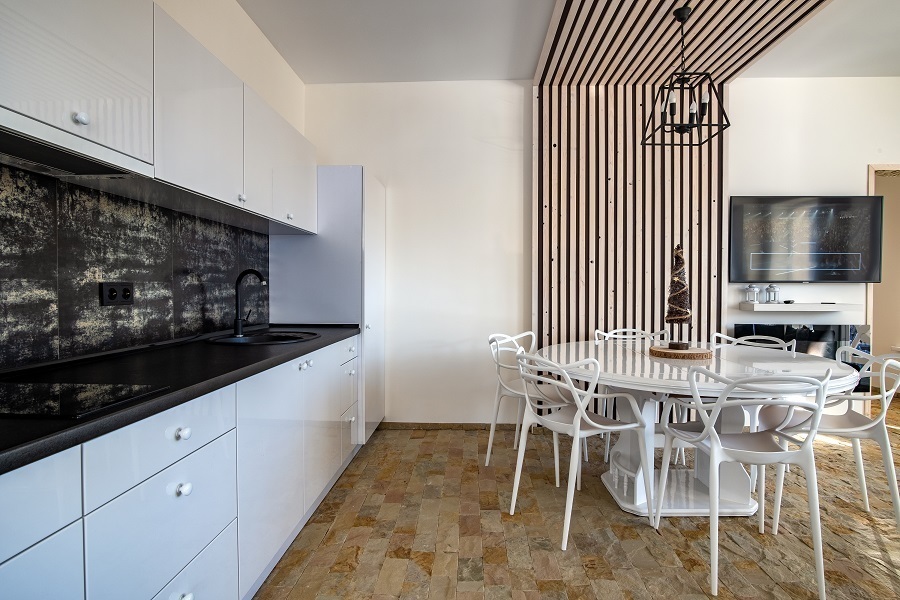 Installing an accent wall is a simple, cost-effective way to change up a room's aesthetic and add character. Whether made of paint, wallpaper, tile, brick, or stone, an accent wall can instantly enliven a space and create visual interest.
The possibilities are endless; the choice depends on your taste and the desired effect. With a careful selection of colors and textures, you can create a space that exudes warmth and comfort. 
An accent wall can also be used to break up space, bring fresh vibes into a home office or living room, as well as balance larger fixtures like windows or fireplaces.
It's an easy rookie remodeling project many homeowners tackle themselves with the help of tutorials online; whatever the budget or skill level, it's an incredibly effective tool for transforming a dull room into something extraordinary!
Upgrade Flooring Throughout the Entire Home for Extra Comfort and Style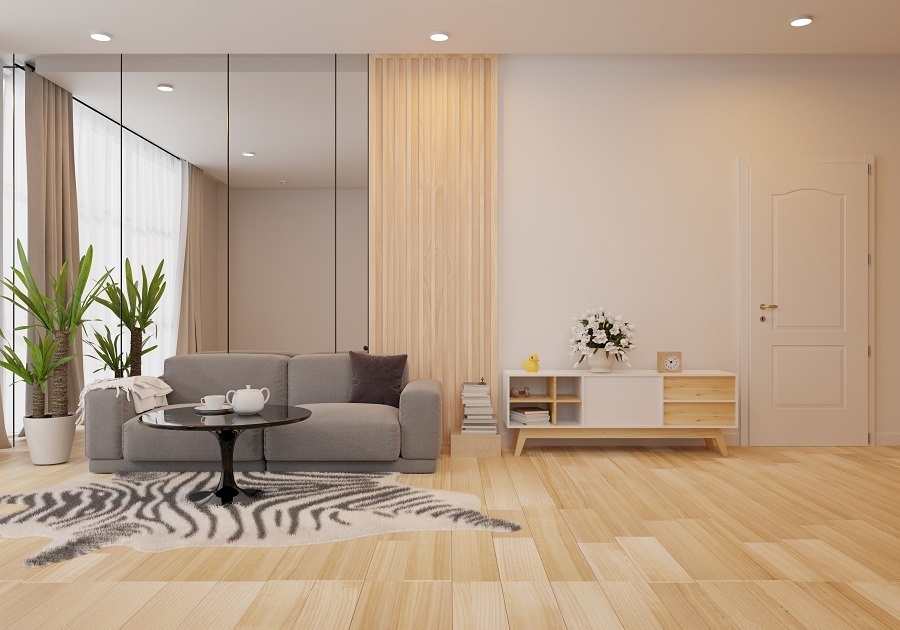 If you're looking to give your home an upgrade, then look no further than your flooring. Upgrading the flooring in your entire home is the perfect way to tie a remodeling project together. Not only can replacing or redoing your flooring provide extra comfort, but it can also add serious style to your home.
With a seemingly endless buffet of color and material options, such as laminate, vinyl, hardwood, and tile – you are sure to find something that not only suits your needs but also reflects your inner sense of fashion.
It's no wonder why flooring upgrades have become one of the top 6 unique remodeling ideas for homeowners who want to spruce up their space.
Remodeling your home can be an exciting and challenging endeavor. Although it can be a lot of work, the rewards of having a beautiful and updated space are sure to far outweigh the inconveniences during the process.
Starting with smaller projects like painting accent walls or updating your kitchen cabinetry is a great way to begin remodeling without breaking the bank.
As you move into more detailed projects such as skylights and outdoor living areas, enlisting the help of professionals may become necessary.
Embracing these remodeling ideas may require some additional investment, but it will be more than worth it at the end when you're experiencing your own unique dream home come to fruition.
Continue reading: